BY Charlotte Huenergardt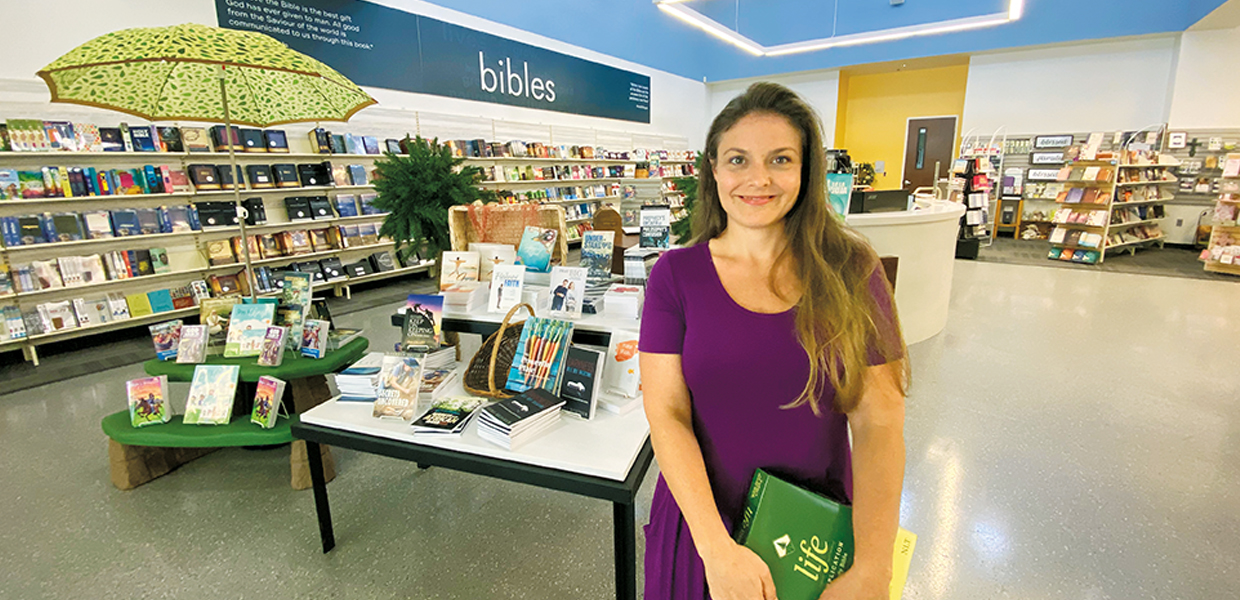 Kristin Rodriguez, Florida ABC – A Better Choice manager, welcomes customers to the newly renovated store.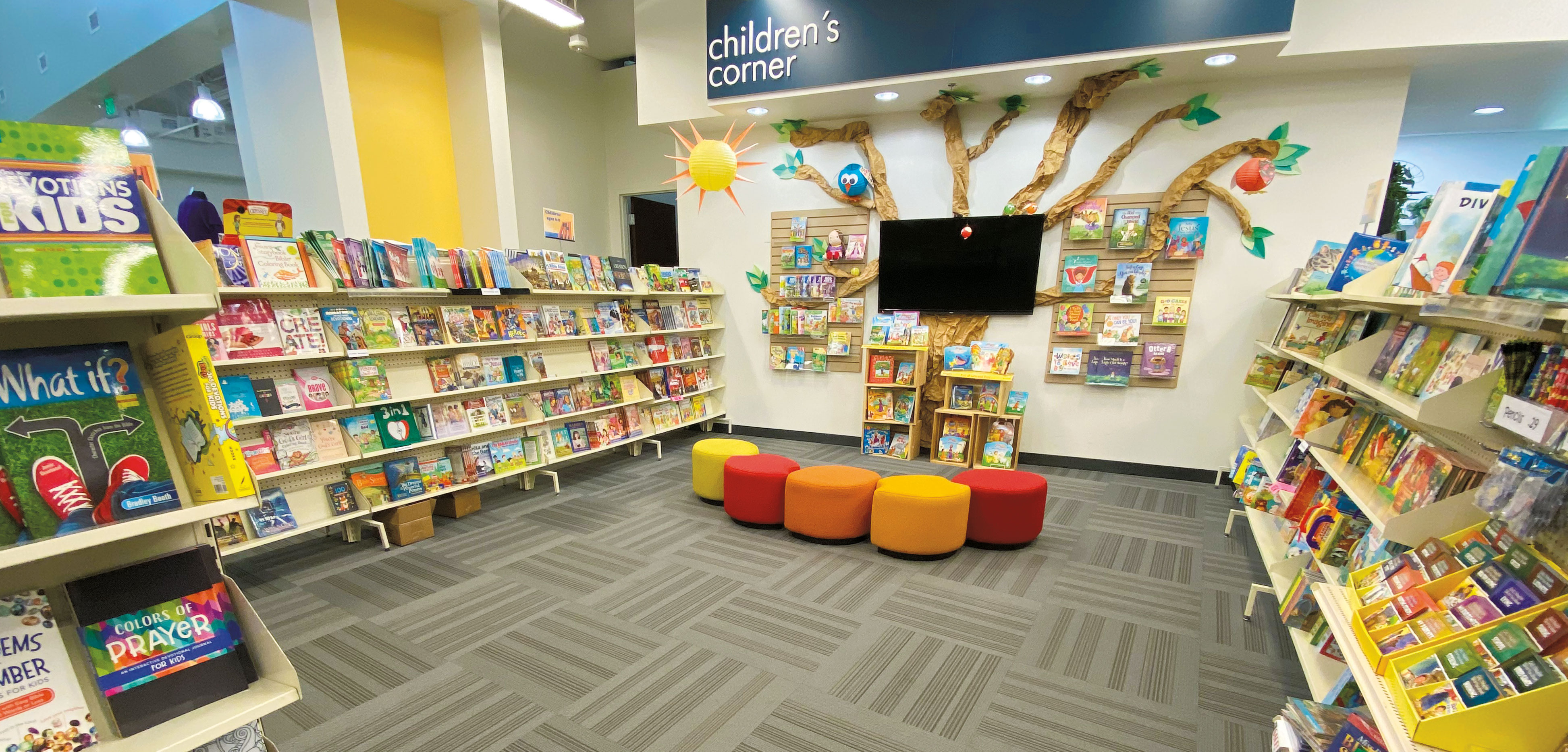 A delightful children's corner carries books for all ages, and provides a space for storytime at the ABC.
Florida Adventist Book Center (ABC) — A Better Choice recently completed renovations that include a new entrance on Route 434 in Altamonte Springs. The renovations are one way Kristin Rodriguez, manager, and staff are adapting to changing times in retail while being a constant resource for constituents and church ministries. The staff has created an ambiance of wonder, joy, and anticipation for what is just around the next corner.
Knowledgeable Staff
Friendliness and helpfulness is important for the staff and the 12 ABC employees have 165 years of combined service. With an average of 13.75 years of experience, employees are able to answer questions, supply needs, and help select perfect gifts for customers.
Improved Service Update
Changes to the building are only one area the ABC has undergone change. The way orders and deliveries are processed has also seen a change. Orders can now be sent electronically to the ABC for pickup, shipment, or delivery. By switching to a delivery truck, cost-conscious stops are now being made five times a year at more churches as part of a delivery loop.
New Attention to Detail
The ABC now sports a totally new attention to detail which can be seen in the following areas:
Christian Books — A large number of titles are available for study or relaxation.
Choice Food Section — A varied selection of healthful food choices and hard-to-find food items such as gluten free (GF), vegetarian, and vegan.
Large Assortment of Bibles — Wall of Bibles carries many translations and types of Bibles with engraving available.
Children's Corner — Books for all ages. Check posting for Storytime hours.
Norma's Delights — Sit a spell in the deli with a smoothie, or enjoy a made-to-order vegan lunch.
Inspirational Gifts and Greeting Cards — One customer says, "My granddaughter actually thanked me for the card."
90+ Years of Service
The ABC has been a vital part of Adventism in Florida for more than 90 years. Begun originally as Tract and Missionary Societies, Book and Bible Houses followed in 1924 by offering the first Adventist literature storefronts. The first known Book and Bible House location in Florida is mentioned in 1928 at the Rosalind address in Orlando. The address of this location is stenciled on part of a shipping crate from that era, and is on display on the wall behind the cashier in the present ABC.
Following the Rosalind address, two years were temporarily spent at Hillcrest Road while waiting for new facilities in 1958 on Rollins Avenue. In 1972, during the Rollins Avenue period, the Book and Bible House took on a new nomenclature — Adventist Book Center. It readily became known as ABC. In 1992, the facility moved to Wymore Road in Winter Park, and the present structure was opened at 351 S. State Road 434 in Altamonte Springs in 2014.
Florida | October 2020