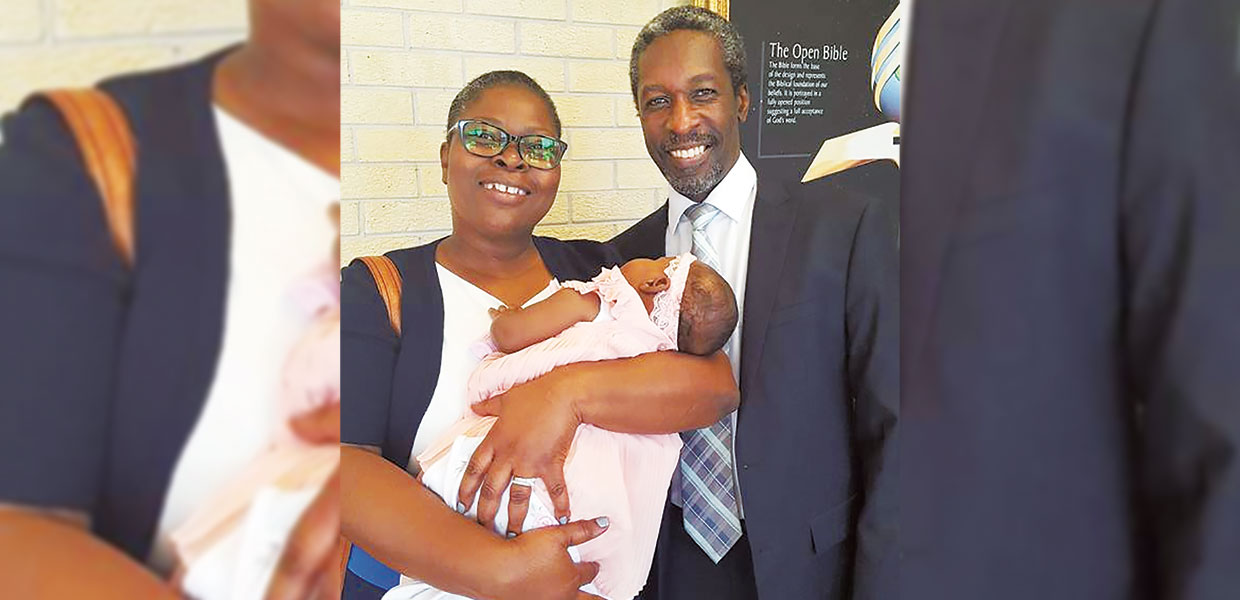 Winsome Annette Wint was commissioned on December 18, 2020. She is shown with her husband, Michael, and her goddaughter.
Winsome Wint, affectionately known as Winnie, serves AdventHealth Heart of Florida in Davenport, Fla., as senior chaplain and Polk County market leader. Wint is intentional about making a meaningful connection with patients and their families, as well as staff.
Wint attended the University of the West Indies, Spelman College, Concordia University, and Andrews University Theological Seminary. She holds degrees in organizational leadership, education with specialization in child development, business administration, and pastoral ministry. Currently, she serves as an ordained elder, treasurer, and Pathfinder director at Solid Rock Church of Orlando.
As you get to know Wint, you will discover several interesting things about her. Sometimes, Wint reflects on the first one who pointed her to ministry — her father, Richmond Carlton Wright.
The more you get to know Wint, you will discover several interesting things about her. She actually enjoys pulling weeds in her garden! Gardening is special to her, and she loves to share pictures of plants and pictures of her most recent harvest. In her spare time, she especially enjoys hiking, camping, and traveling. She never considers herself lost if there is gas in the car.
But, the joy of her heart is to have a quiet evening with her husband, Michael. They celebrated their 35th wedding anniversary on December 21, 2020. They are both loved and supported by their mothers, Winnifred Christian and Veta Wint.
Florida | March 2021