Gladys M. Neigel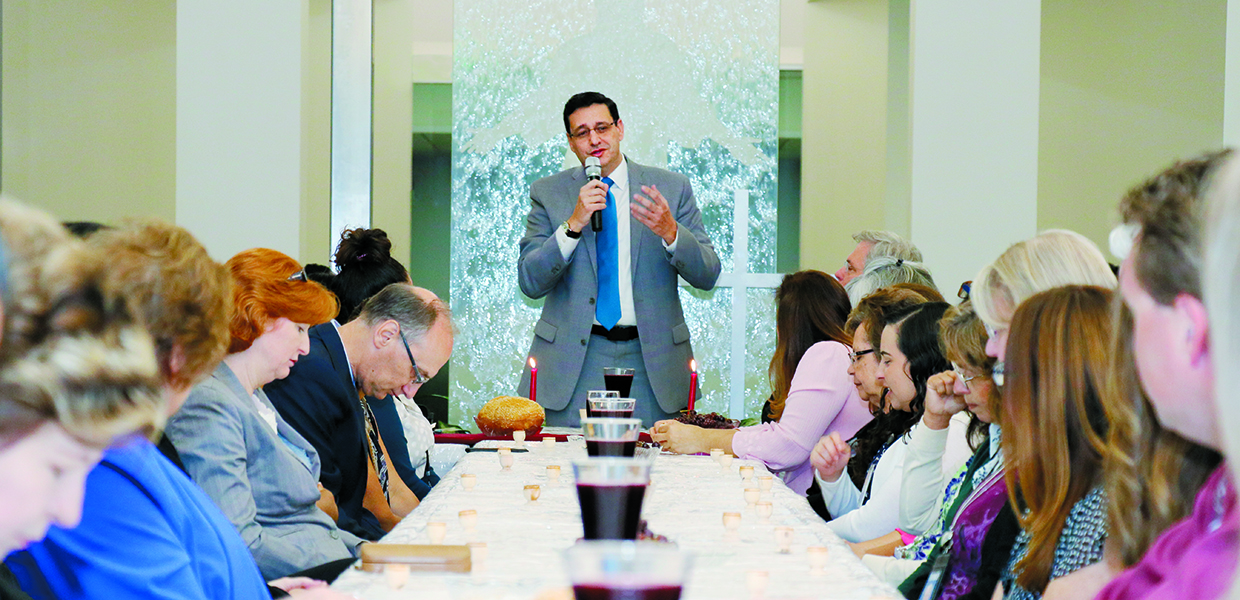 Allan Machado, Florida Conference interim president, led employees in a communion service.
Lee Bennett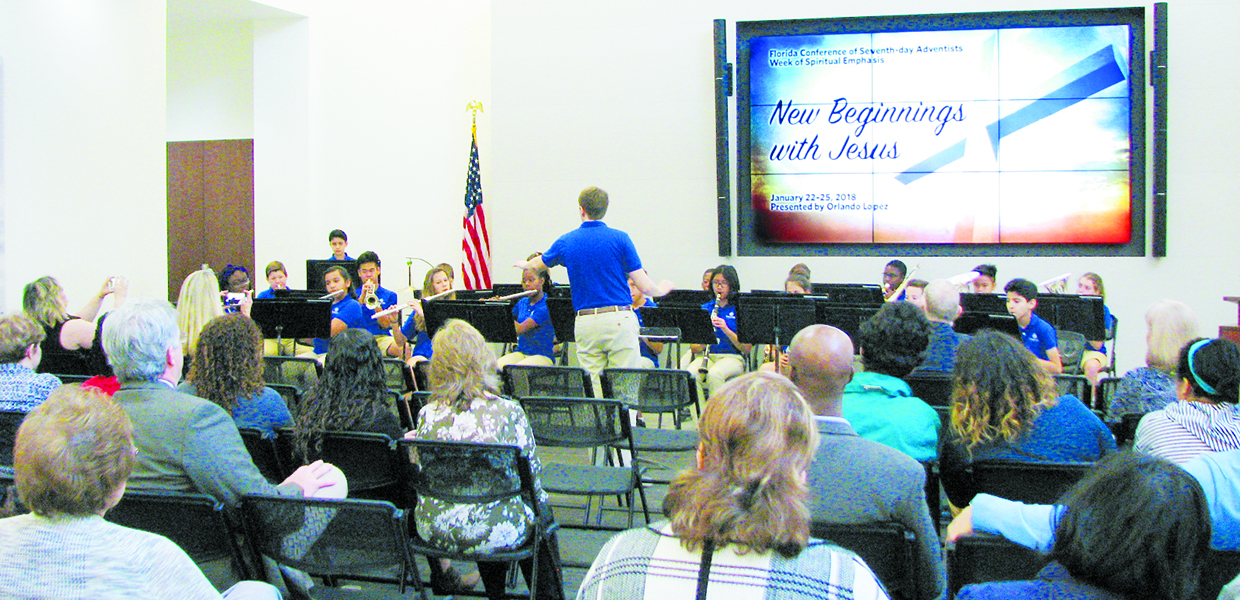 Forest Lake Education Center Wind Symphony in Longwood, Fla., under the direction of Dustin Gold, performed for the Florida Conference Week of Spiritual Emphasis.
Cheryl Gold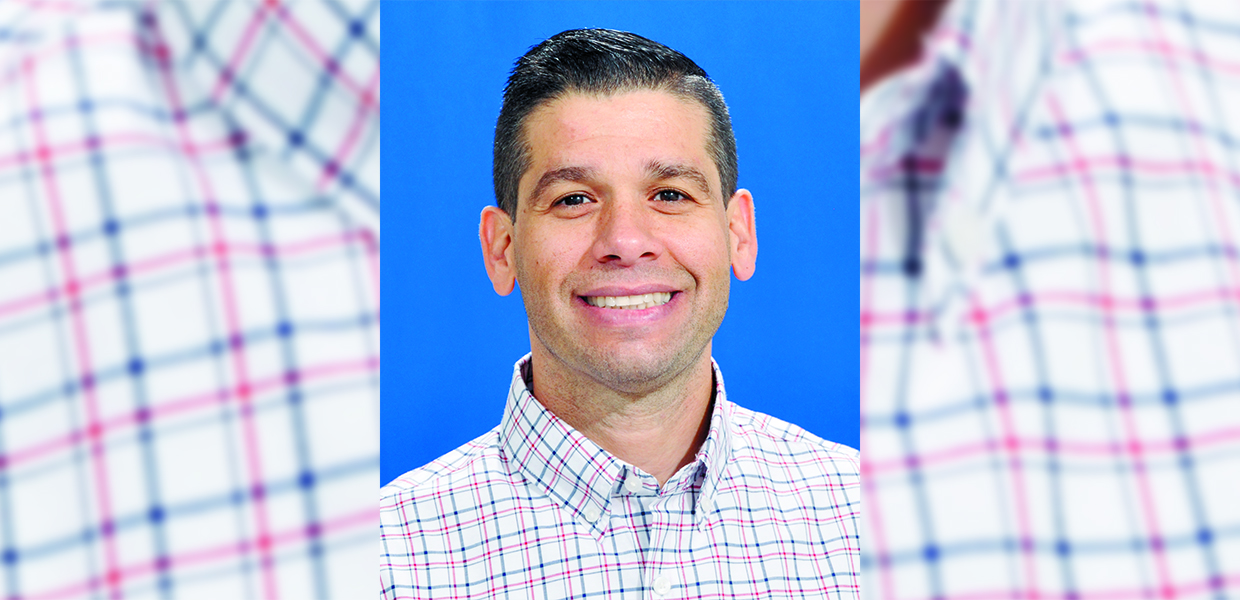 Orlando Lopez, senior pastor of Spring Meadows Church in Sanford, Fla., spoke on "New Beginnings With Jesus" for the Florida Conference Office Week of Spiritual Emphasis.
The Lord's business is conducted here! There is a conscientious effort by the spiritual life committee, under the direction of José LeGrand, to make sure the ambiance and working environment reflects Christ in the Florida Conference office building in Altamonte Springs, Fla.
Week of Spiritual Emphasis
Each year the calendar year begins on a high note with a Week of Spiritual Emphasis. This year was no exception, with insightful messages brought each morning by Orlando Lopez, senior pastor of Spring Meadows Church in Sanford, Fla.
A dynamic speaker, Lopez spoke from his heart as he encouraged each person to open their hearts to "New Beginnings with Jesus." Each morning, hearts were also lifted in singing together and listening to local elementary and academy music groups perform musical selections.
Monday Worships
The spiritual life committee has an intentional plan in presenting Monday worships. The first Monday of the month's worship is presented by local teachers, pastors, and other Adventist employees. The second Monday worship is presented by departmental personnel. On the third Monday, new employees are interviewed, and then the president presents worship on the fourth Monday.

Communion

On a recent Monday, employees gathered in the atrium around tables fashioned in the shape of a cross to partake of the Lord's Supper. To make the occasion even more special, juice was served in cups made from the wood of olive trees from Israel.
The blessing upon the bread was given by Abdiel del Toro, vice president for Spanish language ministries. Timothy Goff, vice president for pastoral ministries, gave the blessing upon the juice.
Allan Machado, interim president of the Florida Conference, led out in the sacred service. His homily was based on the passage from 1 Peter 1:18-19, KJV: "Forasmuch as ye know that ye were not redeemed with corruptible things, as silver and gold, from your vain conversation received by tradition from your fathers; but with the precious blood of Christ, as of a lamb without blemish and without spot."
Florida | June 2018