Pedro Perez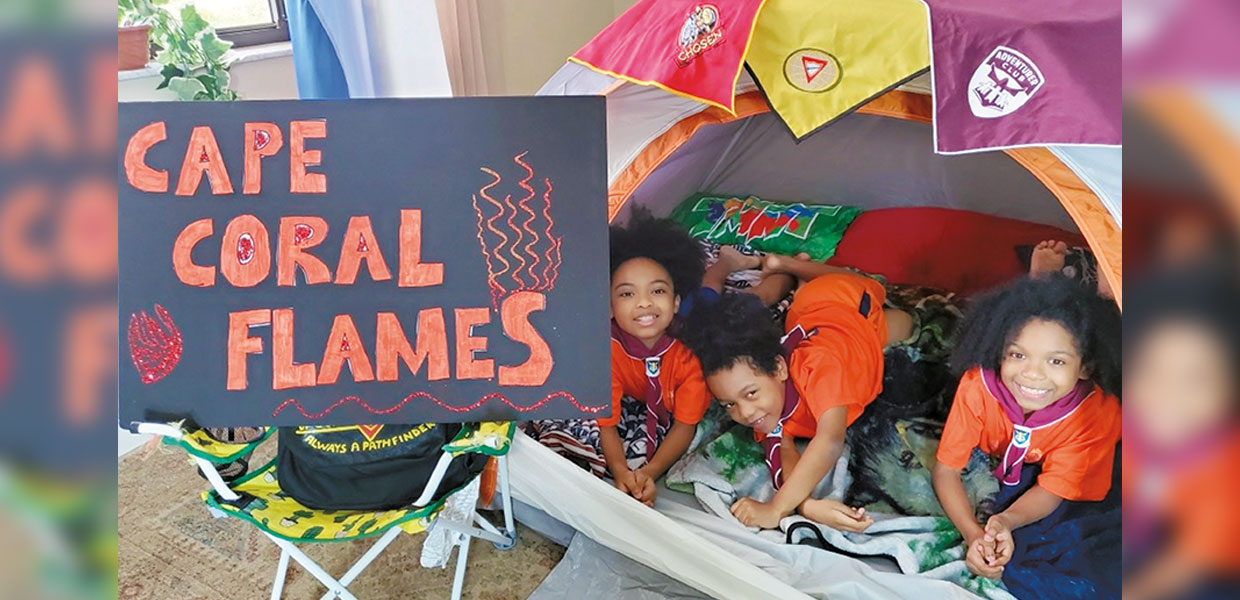 Enjoying iRedZone in their tent at home are the Gonzalez brothers, Malachi, Malik, and Makyhi, from the Cape Coral Flames Adventure Club.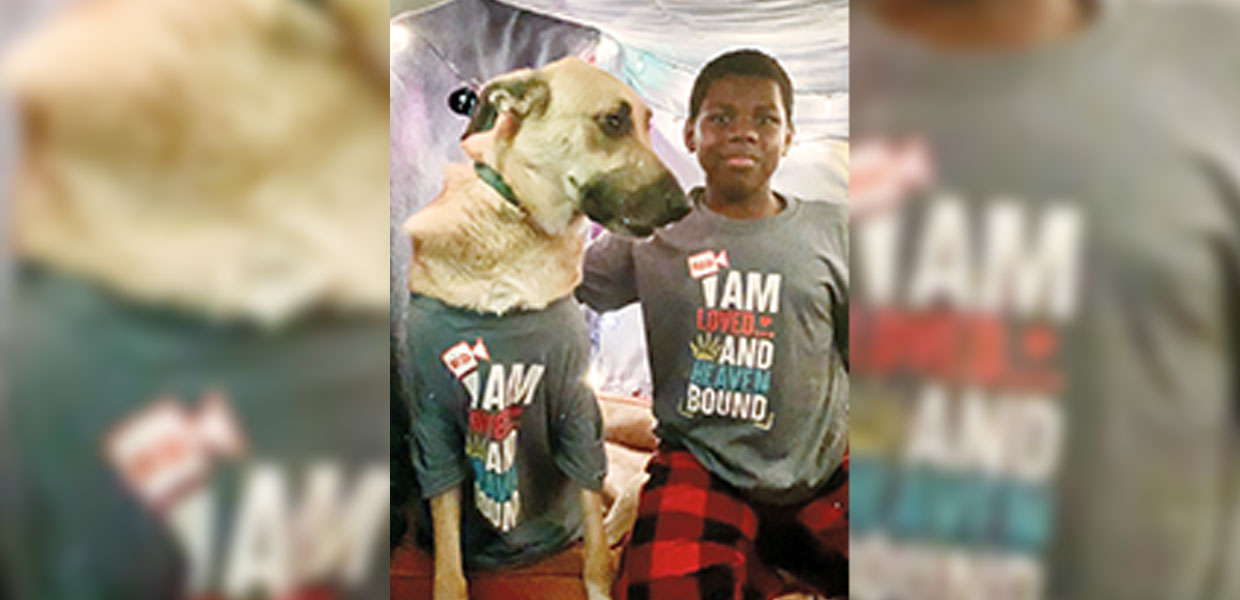 Jay and Max are showing off their iRedZone shirts: "I am Loved…and Heaven Bound."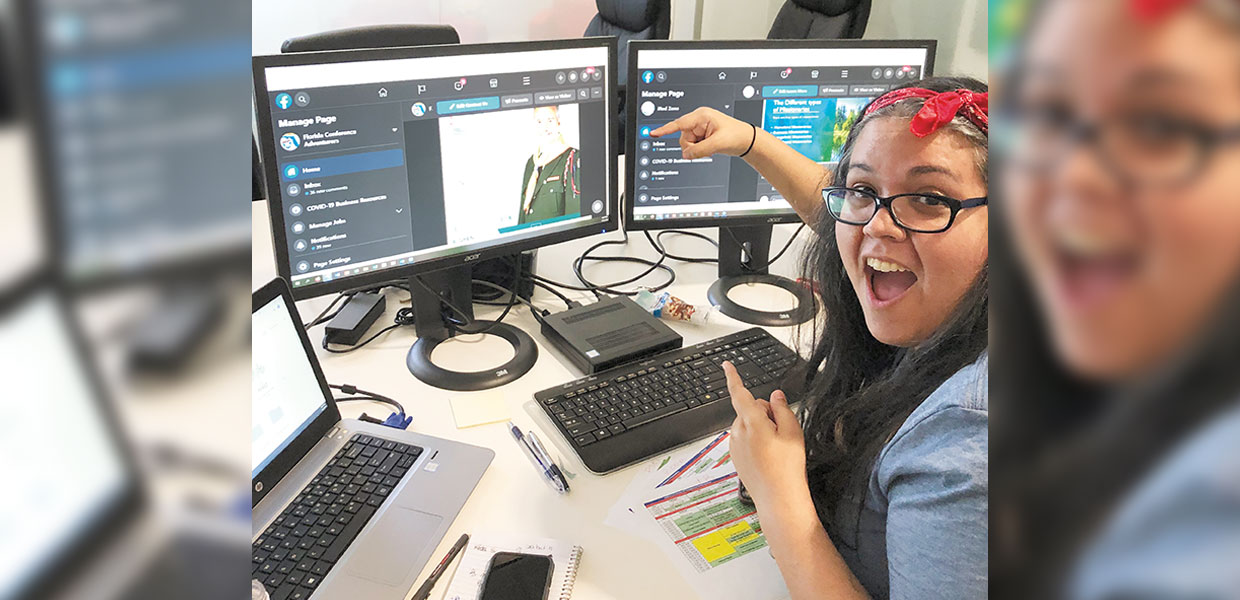 One of the administrative assistants, Marina Acevedo, is shown monitoring four screens throughout the programs.
Pathfinders and Adventurers from all across the state of Florida came together online to celebrate the closing of another year in club ministries, May 22-24, 2020.
Typically, thousands of children and adults gather at Camp Kulaqua for Red Zone each May to end the ministries year. This year, due to COVID-19, the committee voted to cancel the physical gathering. However, the committee didn't want to disappoint so many children and cancel one more thing after the children had already lost school, church, and Adventurer and Pathfinder meetings. The question was raised about what could be done.
A digital version of the event, iRedZone was born. Worship services were streamed live on Zoom, Facebook, and Instagram. Awards, honors, and activities were all taught online. In addition, the office team found a whole library of awards/honors that had already been posted by others online. They put all this together on a special web site, floridaconference.com/iRedZone, and soon the "dream" became a reality.
Two administrative assistants spent the weekend monitoring and troubleshooting online issues with four screens set up to track all that was going on. With God's help and a lot of work from the team, the event was conducted to give the children and families an unforgettable experience.
It was a thrill to watch families camping together in backyards, living rooms, or some even by pools. The goal was to give families an opportunity to do things together. Whether it was watching a worship service, doing an online scavenger hunt, working on a craft, or participating in an award or honor, there was something for everyone.
The theme for the weekend was, "I Am Loved … and Heaven Bound." This goal was to remind everyone that in life it doesn't always go as one would like it to. This was a timely reminder of what it is like to live life with confidence, no matter what, because all can know there is a God Who loves each person and has prepared a place for everyone to spend forever with Him.
Florida | September 2020