BY BY Robert C. Schwab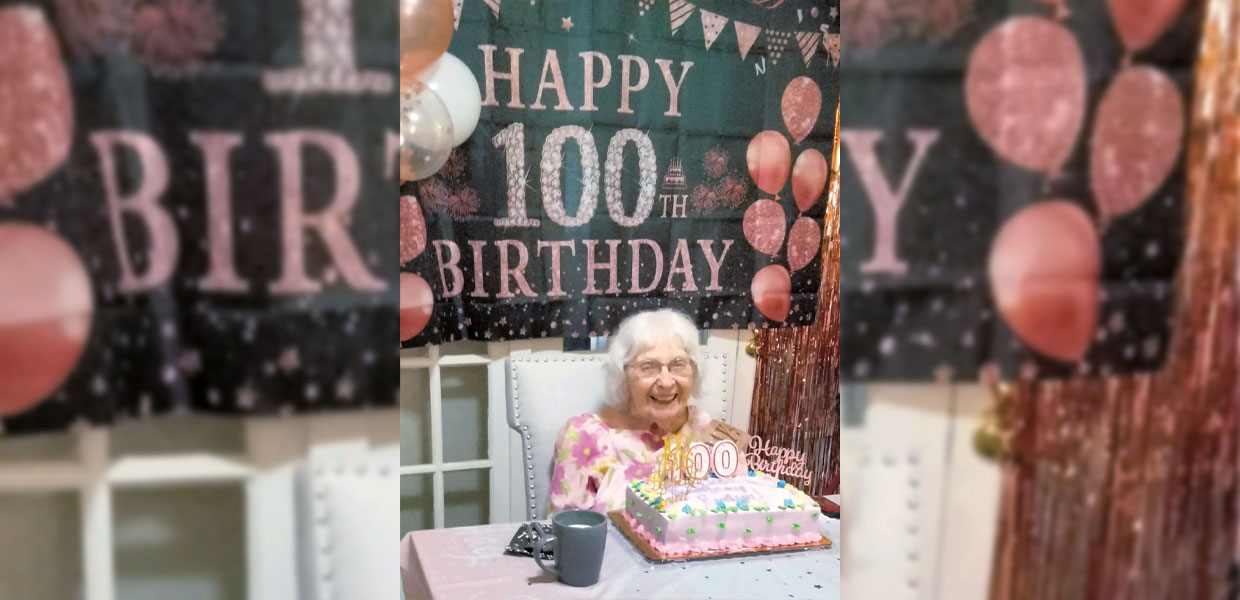 Evelyn Platt celebrated her 100th birthday on July 17, 2023.
Evelyn Louise Platt celebrated her 100th birthday on July 17, 2023, in Apopka, Fla. She was born in Pittsfield, Mass., to Arthur and Alice Platt as the oldest of three children. She attended Atlantic Union College in South Lancaster, Mass.
Platt took a secretarial position with the Northern New England Conference in 1943, and served the denomination 45 years as a secretary, accountant, and executive assistant in several state conferences, including Florida, Georgia-Cumberland, and Gulf States. During her career, she also worked as a missionary on the island of Guam in the Far East Mission; at the Inter-American Division headquarters in Miami, Fla.; and the General Conference headquarters in Silver Springs, Md.
Platt has lived in Florida since she retired in 1988, and is a member of Florida Living Church at Florida Living Retirement Community in Apopka, Fla.
Editor's Note: During final preparation of this edition, it has come to our attention that Evelyn Platt has passed away. A full obituary will appear in a later edition of the Southern Tidings.
Florida | November 2023