Mel Wade, Florida Conference Office of Education technology coordinator/instructor for schools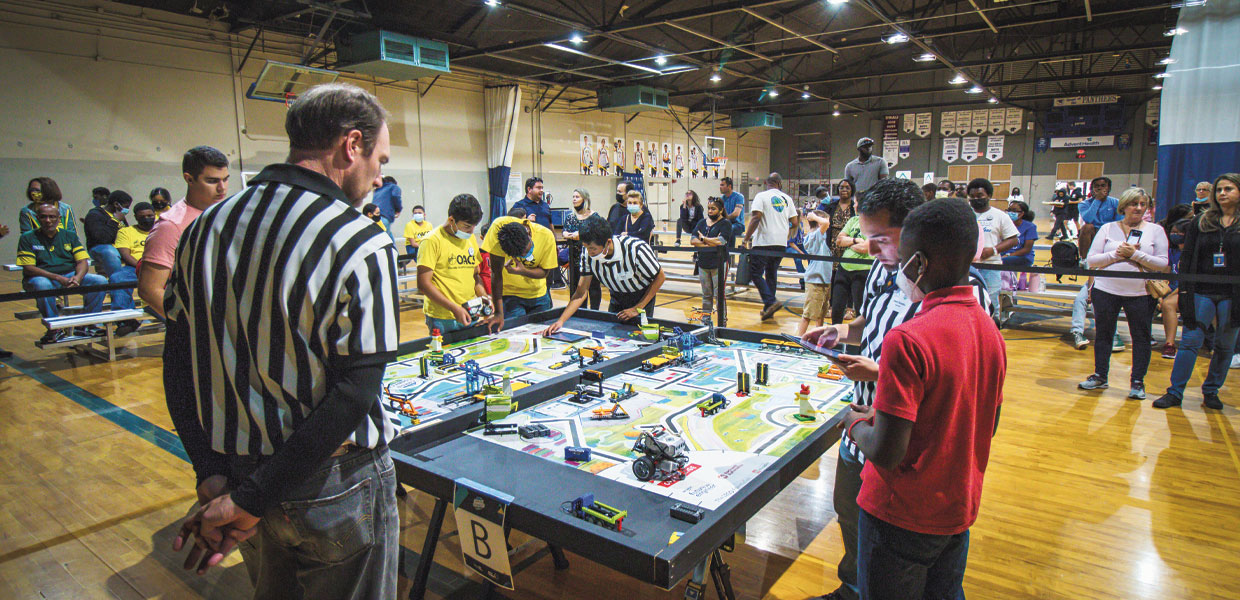 Briana Sherer, ACS leader for the Auburn-Opelika Church, sorts through the winter accessories donations.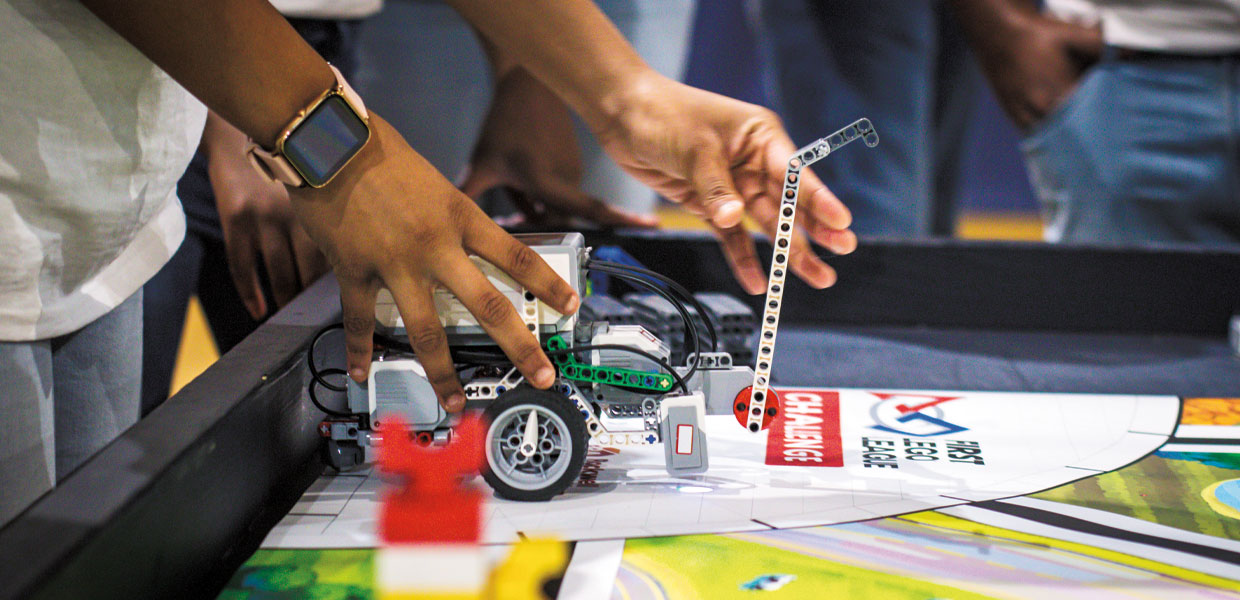 Donations for the ACS Center are neatly arranged in a store-like setting.
Excitement filled the Forest Lake Academy (FLA) gymnasium in Apopka, Fla., on Sunday, March 27, 2022, as 12 teams of young people in grades 4-8 gathered for the first in-person Adventist Robotics tournament in Central Florida for three years. The teams had spent weeks preparing — programming their robots, completing an Innovation Project, and practicing the core values.
The students program their robots to earn points by autonomously completing missions on a field with various mission models. This year's theme, "Cargo Connect," challenges robots to accomplish simulated missions related to the challenges faced by delivering goods from the manufacturers to the consumer. The missions are designed with trade-offs so that there is no perfect score. Tough decisions must be made by each team on how to earn the most points possible in the 2 1/2 minutes allowed in each match. Teams receive the highest score in the three matches they play.
This season's Innovation Project was also about the delivery of goods. Teams had to identify a problem, design a solution, and share that solution with experts in their community. Each year, teams' creative solutions change their communities, and some FIRST (For Inspiration and Recognition of Science and Technology Teams) go on to file patents for their ideas.
The core values are based on the principles of competition and gracious professionalism. "Gracious professionalism means competing at a very high level while celebrating the efforts of everyone," says Nicole Ploche, one of the coaches of the Walker Memorial Academy Mega Builders team. While their team won the Champion's Award at the competition, what really impressed Ploche was seeing how her team members tackled real-world problems. Real success is not measured by what they win but by how much they learn.
Adventist Robotics partners with FIRST to deliver robotics programs for students in pre-K through 12th grade. Learn more at adventistrobotics.net.
Florida | June 2022