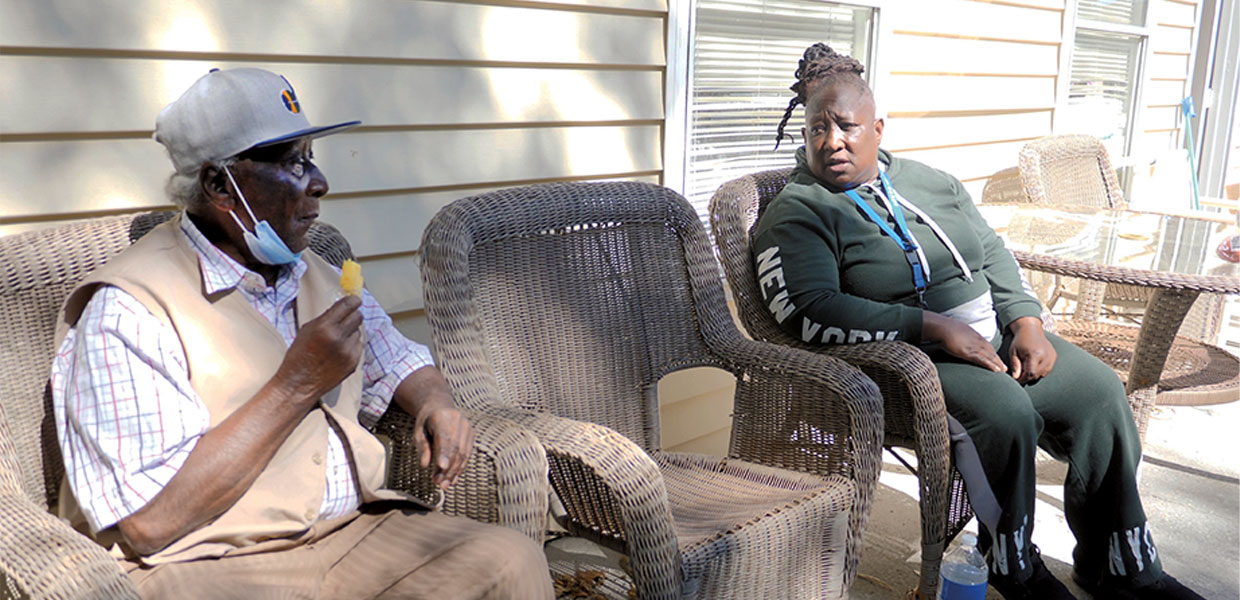 Because Wilton Campbell (left), in charge of the food program, talked about his church and was so nice, Apryl Dixon was baptized and joined South Orlando Church.
Dedicated volunteers help weekly with the giveaway food program at South Orlando Church.
The South Orlando, Fla., Church food program was originally started 20 years ago in a little room in the church and helped 20 families," says Wilton Campbell, community services leader, who is in charge of the food program. "The good Lord helps us with food," he says.
Apryl Dixon started attending the weekly food giveaway program whenever she needed food. "One day when I came, I met Brother Campbell, and he was telling me about his church." Because he was so nice, Dixon told him, "One day, I am coming to your church."
Dixon made good on her promise, and not only visited Campbell's church, but she started attending regularly. "I went, and it sure was a great church. I got baptized and became a member." Now, she works with Campbell as one of his volunteers, because "it is such a good program," Dixon says. She has enjoyed being there ever since. What a blessing one dedicated Christian made in the life of Dixon.
Alex Vaz, pastor, says that usually the church supplies 50 to 60 families with a box of food every week. Because of COVID-19, there are now more than 120 families coming each Friday to receive a box of food. "Many thanks goes to the great team of volunteers," says Vaz.
The people are so appreciative for the food and for the prayers offered for and with them. The visitors are handed books from a display, including The Great Hope and The Great Controversy.
Florida | September 2020