Andrew Moreno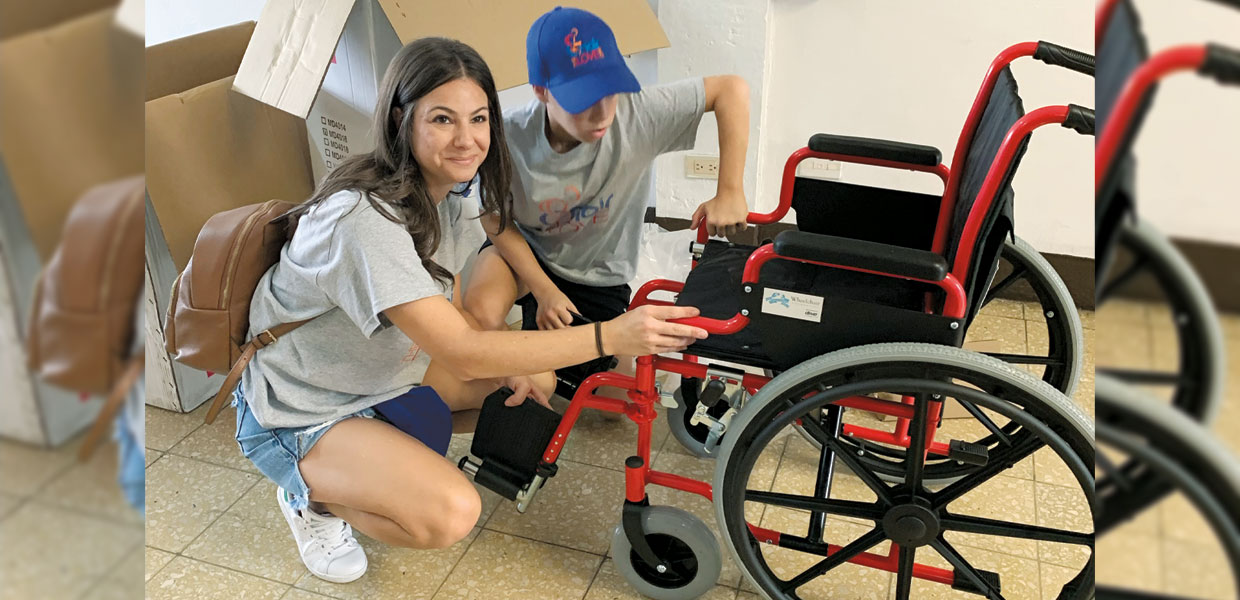 FLA freshman Diana Oliveira is with a recipient of a wheelchair at the love mission distribution in Costa Rica.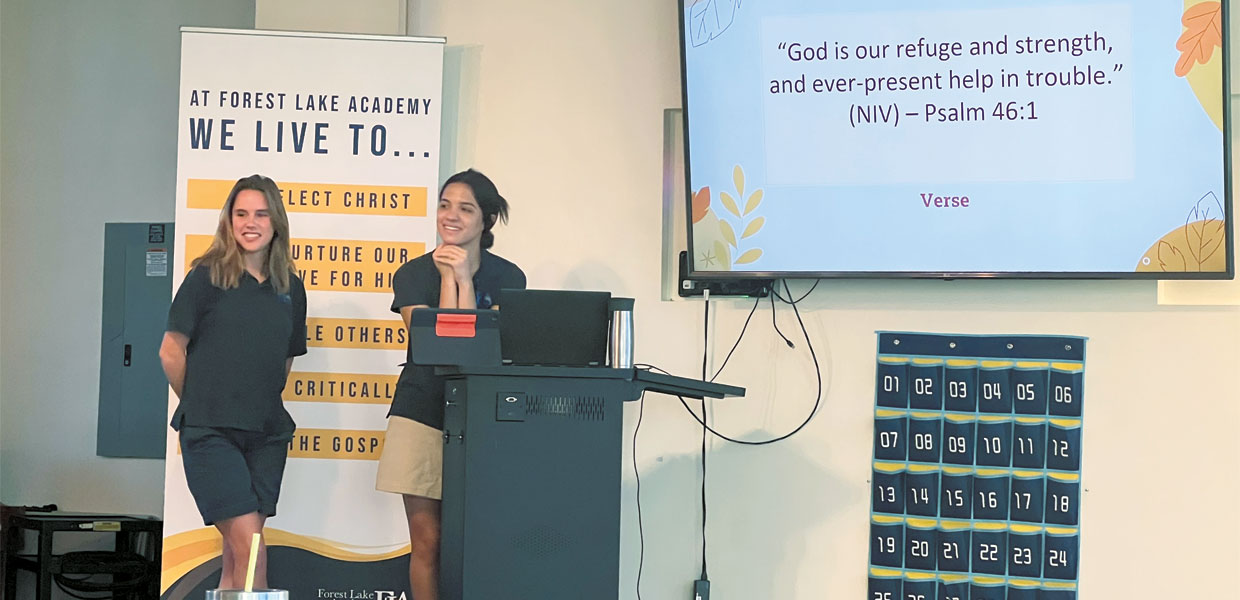 Senior servant leaders Caitlyn Keller and Isabelle Martin are at a UNIFY family small group at Forest Lake Academy.
"It is more blessed to give than to receive," Acts 20:35.
Spiritual life at Forest Lake Academy (FLA), Apopka, Fla., is cultivated through a Christ-centered environment to embrace a lifestyle that is committed to Christ. This commitment calls for living out the Gospel. Living out the Gospel empowers the fulfillment of Acts 20:35 — "it is more blessed to give than to receive."
At FLA, junior servant leaders serve as freshman mentors, and senior servant leaders lead out in UNIFY spiritual small groups. Two times a year, students and faculty, shoulder to shoulder, volunteer to serve on different outreach projects in the community for a full day.
Even when things were close to being shut down during the pandemic, food was still distributed to a local outreach at Taylor Apartments, a low-income housing facility in Apopka. Some FLA families and families from outlying schools in central Florida also received the food boxes that were distributed in partnership with AdventHealth. More than 5,000 pounds of food were distributed during this time of great need.
Recently, another opportunity to serve was added for students, staff, and FLA families in partnership with Chair the Love, an organization that raises funds to provide wheelchairs to individuals in desperate need of mobility. In February, a fundraising campaign was kicked off for the first annual Absolutely No Dunking wheelchair basketball game with the Orlando Magic Wheels to raise awareness for a very often marginalized group of individuals.
FLA's first distribution of wheelchairs was in the country of Costa Rica in the fall of 2022, where the great need for wheelchairs was seen firsthand. This year the distribution will take place in Mexico, and FLA students will have the opportunity to join a mission trip to distribute wheelchairs to recipients ready to receive the gift of mobility.
FLA praises God for the opportunity to live daily reflecting Christ, nurturing a love for Him, discipling others, thinking critically, and living out the Gospel.
Florida | May 2023