BY Jeffrey Thompson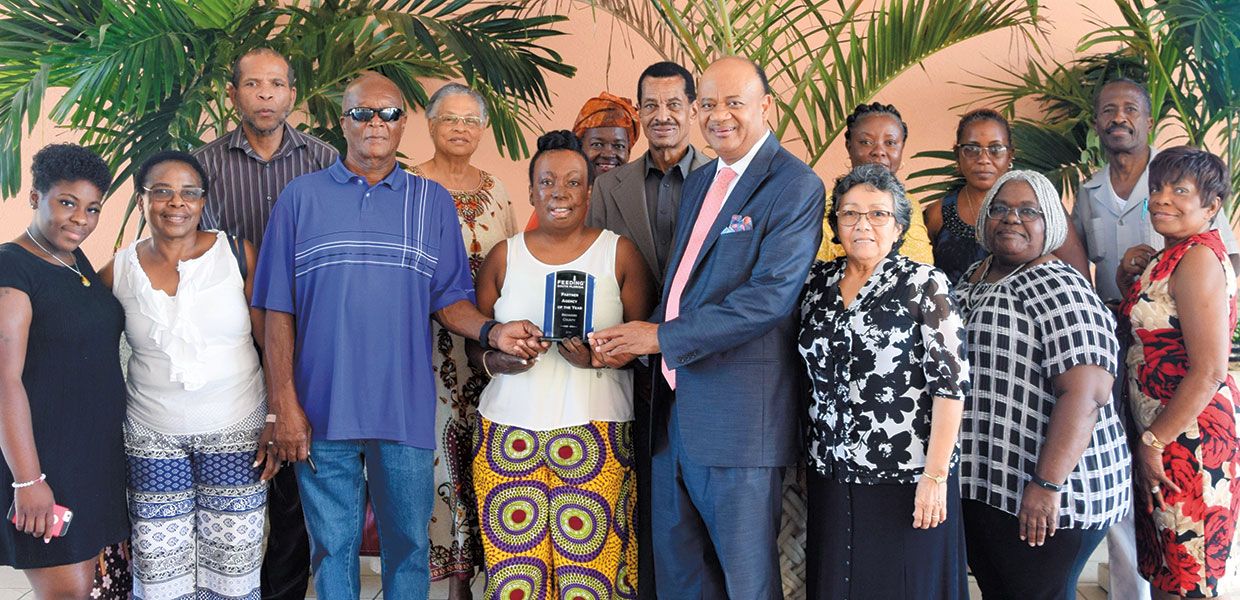 Celebrating the Partner Agency of the Year Award are volunteer Food Pantry team members of the Fort Lauderdale, Fla., Church.
Fort Lauderdale Church Food Pantry received a 2019 Partner Agency of the Year Award for Broward County from Feeding South Florida (FSF) during a special ceremony at Signature Grand Hotel in Davie on July 10, 2019.
Sheila Flynn, community services director, accepted the award from Eddie Rivera, an FSF board member, amidst a rousing round of applause from a large gathering of pantry representatives from across south Florida. Most of the volunteers from the Food Pantry team were also present.
Roy Roberts, Food Pantry statistician, reports 41,889 families were served during the 12-month period ending June 30, 2019. "I am so proud of our food pantry," says Mary Hibbert, one of the volunteers.
Fort Lauderdale Church believes in putting love into action. Every Tuesday, food is given to hundreds of people from the community. Pearl Manderson started the church's Food Pantry. She was followed by George Edwards, Beverly Smith, Owen Flynn, and current director Sheila Flynn.
"I want to commend Sheila Flynn and her team for their enormous effort in providing felt needs of people every week," said Jeffrey Thompson, Ph.D., church pastor. "We want to also thank the previous leaders of our Food Pantry for the pivotal role they played in making the pantry what it is today."
Florida | December 2019