BY Jeffrey Thompson, Ph.D.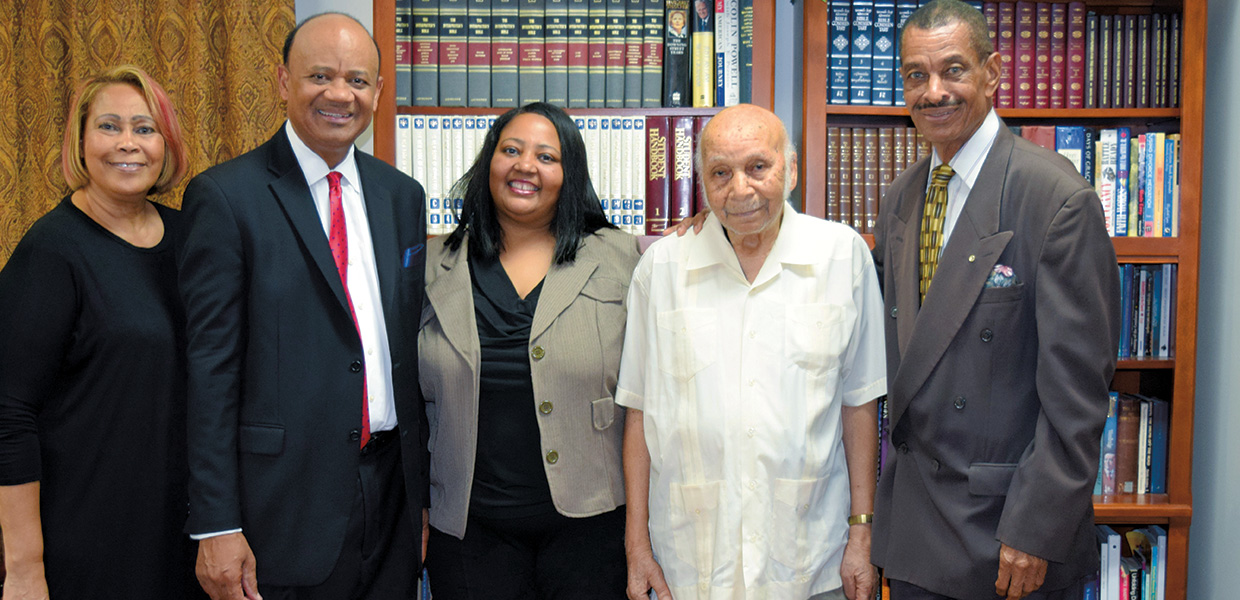 The Honorable Phoebee Francois (center) was presented to God in prayer at Fort Lauderdale Church, shown here with Elaine Roberts (left); Jeffrey Thompson, pastor; Gervais Francois, her father; and member Roy Roberts.
Trevor Griffiths
Elders of Fort Lauderdale Church joined Jeffrey Thompson, Ph.D., pastor, in forming a circle around The Honorable Judge Phoebee Francois on Sabbath, July 7, 2018, as she was presented to God in prayer. Judge Francois, who has served with distinction as a magistrate in Broward County for several years, was recently appointed by Rick Scott, governor of Florida, as Broward County's newest judge.
Gervais Francois, 94, the judge's father who is a former attorney in Haiti, was also in attendance. He became a member of the Adventist church two years ago. "When Phoebee was just nine months old," said Gervais, "I brought her from Haiti to the USA."
"The board of elders joins me in commending Roy Roberts for inviting Judge Francois to our church for prayer. This is personal evangelism," said Thompson.
Florida | November 2018