Kathy Reynaert-Randall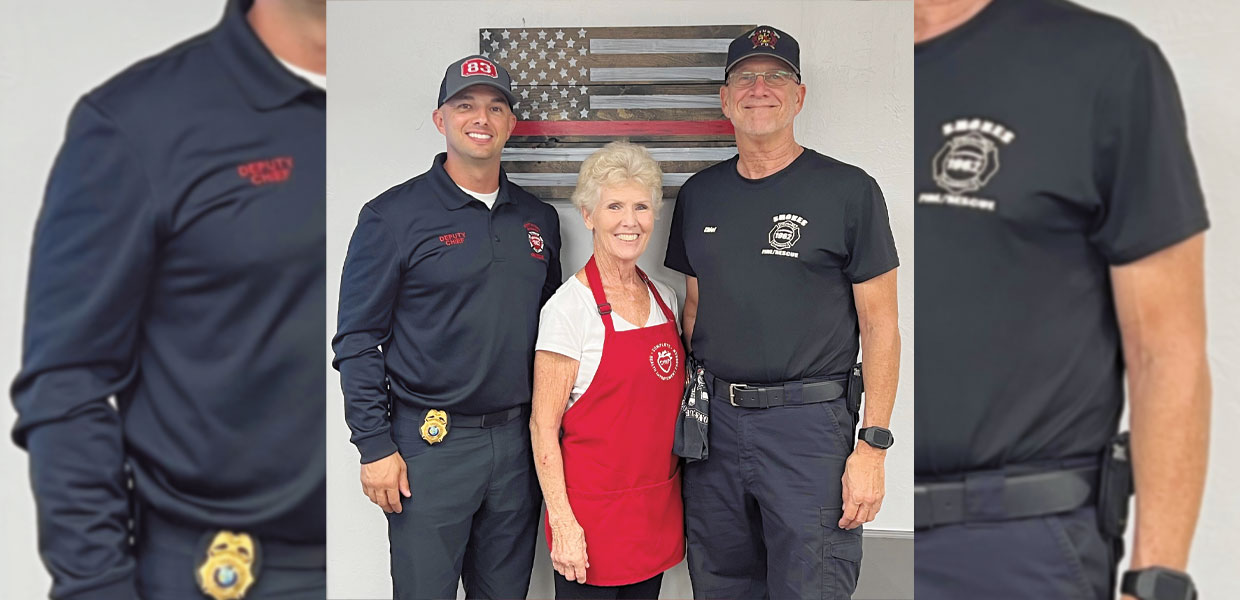 Kathy Raynaert-Randall, CHIP facilitator, trainer, and area developer, is shown with two fire chiefs from the Fort Myers Fire Station where she taught a CHIP class for six weeks.
Fort Myers Church member Kathy Reynaert-Randall is a CHIP facilitator, trainer, and area developer. She recently conducted a six-week CHIP (Coronary Health Improvement Project) program for first responders at the Fort Myers Fire Department. Her training for this program is the result of something that happened 15 years ago.
Little did Fort Myers Church realize what God had in store for them 15 years ago when Cynthia Witter, who has a B.S. in nursing, attended the annual North American Division Health Education Seminar in Orlando, Fla., and became fired up about delivering the CHIP to the church family.
After receiving the information and teaching manual from Witter, Sandra Kolliniatis, health ministries director, prayed, and, like Gideon, sent out a fleece asking if the Lord would provide a team of approximately 20 people in order to proceed with Witter's request. God answered the prayer immediately with an eager team of more than 20 volunteers.
Today, CHIP is being taught as the premier Lifestyle Medicine Education Program in southwest Florida to the employees of Lee and Collier County School Systems, as well as the employees of Naples Community Hospital and the Lee Health Hospital System. These corporate entities send dieticians, wellness directors, and health coaches to be trained by the church's health ministry's committee to secure licensing to teach CHIP in their respective corporate entities.
Sal Lacagnina, M.D., former vice president of Lee Health in charge of employee wellness and currently running a private lifestyle medicine practice in Fort Myers, is now the chief medical officer for the CHIP program. "Our chronic western diseases — hypertension, obesity, diabetes, and heart disease — are all caused by poor lifestyle choices," says Lacagnina, "and can only be reversed by improving those lifestyle choices by altering what we eat and drink, how we move, and what we think."
CHIP encompasses the principles of the Adventist health message backed by scientific research and the successful outcomes of more than 85,000 people. CHIP is a research tested, intensive lifestyle medicine intervention solution designed to prevent, arrest, and facilitate the reversal of many common chronic diseases.
The CHIP program has now been enhanced, refilmed, and rebranded as Pivio Health and will be released later this summer.
Florida | July 2022