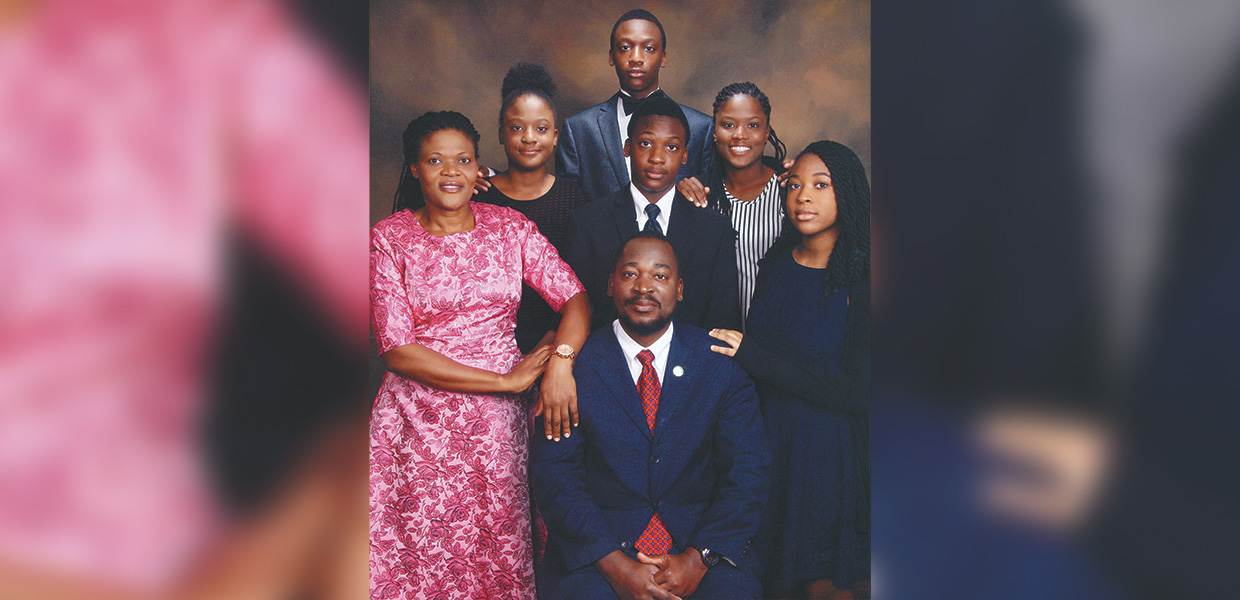 Fred Saint-Fleur was ordained to the Gospel ministry on August 25, 2018, at Bethel French Church, Orlando, Fla., where he serves as pastor.
He was born in Gonaives, Haiti, and grew up in L'estere, where his parents raised eight children. Saint-Fleur has participated in church activities since he was six years old, and he was baptized in 1982. He's been involved in playing the accordion, singing in six church groups, and directing four groups.
Saint-Fleur graduated from the Adventist University of Haiti with a bachelor degree in theology in 1996. He went to Corail-Pestel Haiti as district pastor,1997 to 1999, and at the end of 1999, he came to the United States. In 2005 he received a master in business administration degree from Bellevue University in Texas.
He has worked for Florida Conference since 2000: as an official assistant pastor in 2006, a part-time pastor in 2013, and a full-time pastor in 2017. He pastored the district of Temple of West Palm and Salem of Tampa.
He is married to Vena Saint-Fleur, and they have five children: Ashley, Fredna, Fredenks, Frederks, and Sara.
During his ministry, Saint-Fleur hopes he can always be inspired by the Holy Spirit to lead others to love God and stay connected. His wish is to help everyone and every church solve their problems through the power of the Holy Ghost.
Florida | November 2018