BY Andrea Richardson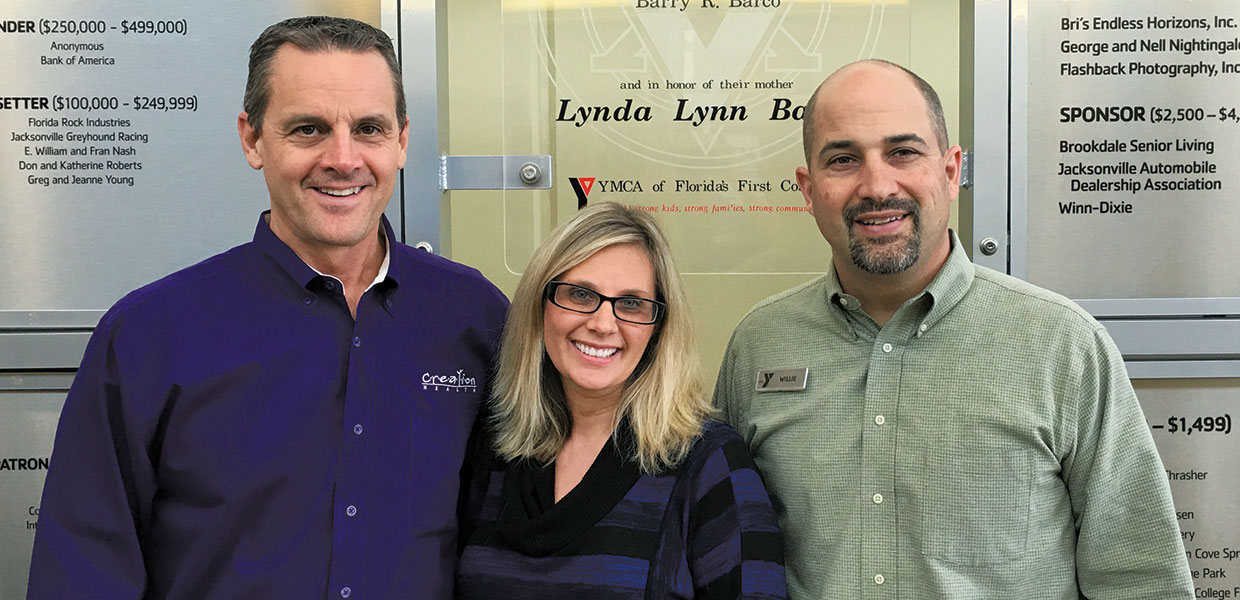 André Van Heerden (left), pastor of Orange Cove Church; Andrea Richardson, health outreach coordinator; and Willie Lees, former executive director of Barco Newton YMCA for Clay and Baker Counties
Judi French
Jacksonville, Fla., area churches recently appointed Andrea Richardson as a full-time coordinator for a city-wide health outreach program. "It has always been my passion to extend the healing ministry of Jesus to our cities," says Richardson, a dietitian by profession.
Eight churches in the Greater Jacksonville area have partnered to reach the city for Christ. This collaborative health initiative will precede Florida Conference's Impact Jacksonville 2017. The contacts reached through holistic health classes and cooking schools will form a database for this area-wide evangelistic thrust and other outreach programs.
CREATION Health weekend health intensives were held at Orange Cove, Mandarin, Southpoint, and Jacksonville First churches with additional sessions planned. These short, concentrated sessions give members an overview of the content within the CREATION Health videos and workbooks. By recruiting church members to serve as facilitators, the number of classes being held can be expanded.
Also planned this fall are training sessions for holistic health facilitators to become health coaches. They will learn skills to coach class participants in making choices to improve their overall health.
To partner in this initiative, contact Andrea Richardson at 904-502-8545, or via email at andrea.richardson16@aol.com.
Florida | December 2016