Annie Pérez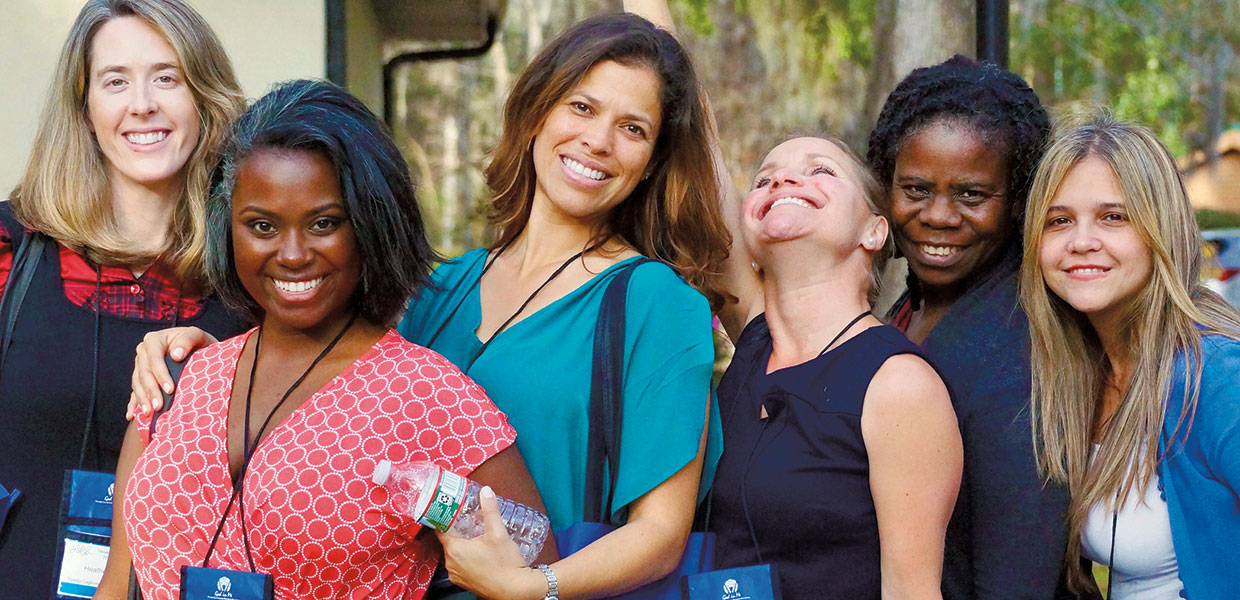 Florida women are happy to be at the 2018 Women's Retreat.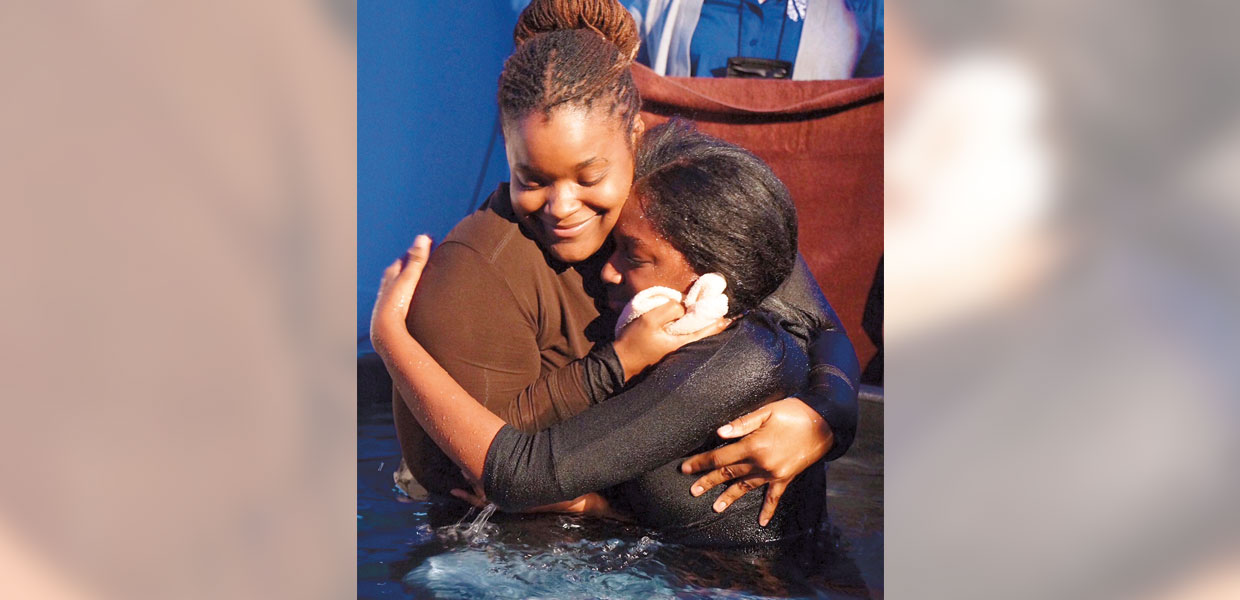 Loréal McInnes, pastor, baptizes a new convert at the 2018 Women's Retreat.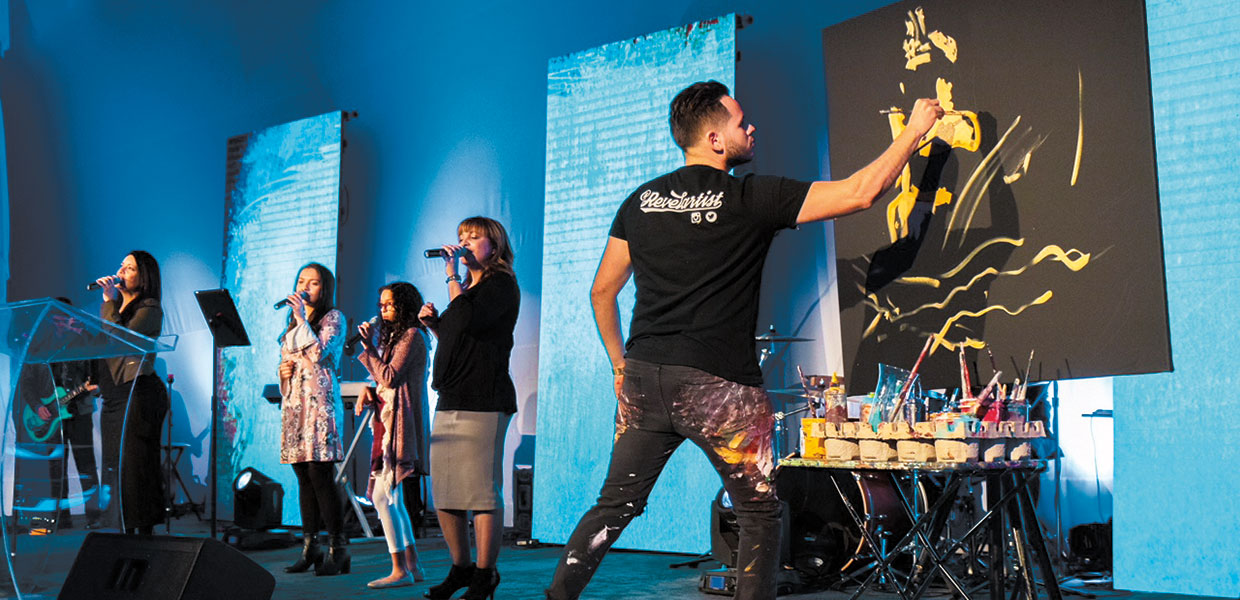 Alejandro "Revel" Ruiz creates one of his speed paintings during a praise and worship segment at the 2018 Women's Retreat.
Women throughout Florida Conference descended on Camp Kulaqua in search of serenity and fellowship with friends and family during three weekends of women's ministries retreats. They found these things, but also so much more. Of the 1,860 women in attendance, more than 700 participated in an ordination service, and 13 gave their lives to the Lord in baptism.
"I wanted to provide a multigenerational service where daughter, mother, and grandmother would feel satisfied worshiping together," says Annie Pérez, Ph.D., Florida Conference prayer ministries and women's ministries director. "The need to restore our worship services and come together instead of fragmentizing the family is of vital importance."
With the addition of technology, a richer and faster program was created with more opportunities for intentional praying. Five large LED screens aided in transmitting the messages of God in Me stories, where four extraordinary women were featured who had to overcome traumatic situations, and did it with prayer and holding on to God's promises.
An environment to increase spiritual opportunity was also needed to enable a deeper connection with God and understanding of the message of God in Me. This was accomplished by transforming the Camp Kulaqua gym into a worship center with a cloud of white fabric that brought tranquility and intimacy with God to the services.
Attendees had 27 seminars available to choose from each weekend. Keynote speakers Tamyra Horst, Janet Page, and Damary Ramirez-Lebrault powerfully preached the Word on how God is in every decision made in life. Loréal McInnes, pastor, and Gloria Ceballos, Ph.D., delivered transformational devotionals to start each day. On the first weekend, Carla Baker, director of women's ministries for the North American Division, welcomed Pérez as the new women's ministries director for Florida Conference.
Speed artist Alejandro "Revel" Ruiz painted pictures of Jesus during the worship services. And then, each weekend Ruiz donated proceeds from one of his paintings to Hope for Hurting Hearts (HHH), an educational program to help survivors of sexual abuse during childhood.
Reiterating the message of God in Me, Messiah's Mansion, a replica of the wilderness sanctuary, was set up at the retreats. While communicating God's love with visitors, local home schooled students and their parents, under the direction of the owners of Messiah's Mansion, conducted free tours during the retreats, as well as during the week for the community.
The retreats for 2018 are over, but the memories remain.
Florida | May 2018