BY shane hochstetler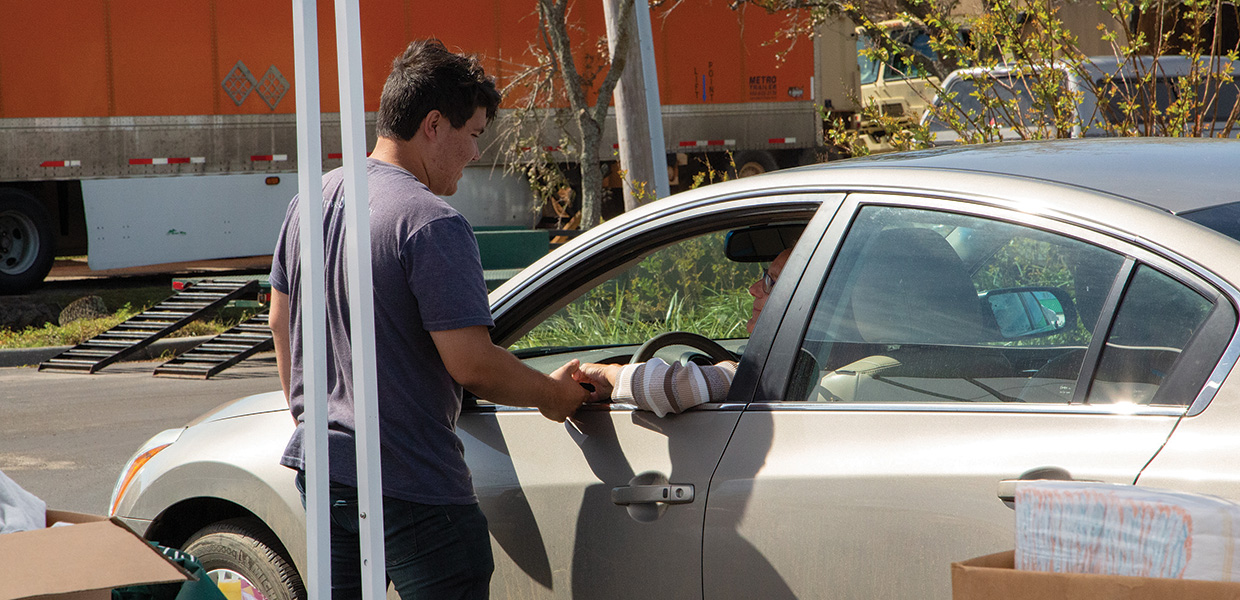 A student volunteer takes the opportunity to pray with someone collecting needed supplies.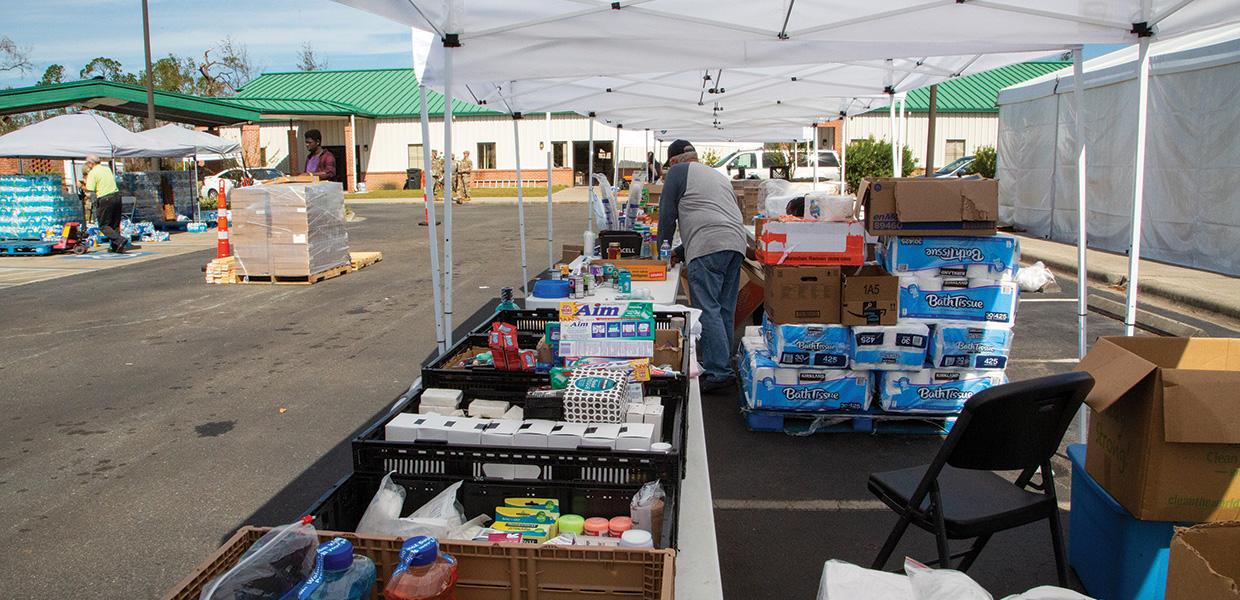 Volunteers stand ready to meet the needs of the community.
Following Hurricane Michael and the miraculous survival of the Panama City, Fla., Church, miracles continued to abound in the Panama City and affected areas. Relief efforts started to build rapidly on Sabbath, October 13, 2018, and airplane loads of supplies came into the church through the Gideon Rescue Company. As the crew was working in the hanger supplied free by the airport, a load of supplies aboard a U.S. Coast Guard plane landed nearby. By God's providence and orchestration of timing and social connections, that load of supplies made its way onto a truck and directly to the Panama City Church days before the church was officially set up as a point of distribution.
A couple of days later, operations at the airport were brought to a standstill as government staff prepared for President Donald Trump to arrive and assess the damage. Everyone was ordered inside, airport staff included, except the Adventist volunteers working with relief supplies. While waiting, the volunteers began talking to a secret service agent and befriended him in a short time. They learned that this agent happened to be the personal guard for Vice President Mike Pence. The volunteers were also distributing literature with their relief supplies, and they were able to give three copies of The Great Controversy with hand-written notes to the agent. The agent promised to deliver them to Pence and Trump personally.
Student volunteers from Heritage Academy, Bass Memorial Academy, and Southern Adventist University worked with 2Serve to establish a recovery and distribution effort out of the Panama City Church. For many of these students, this experience will forever change their lives. Students involved with distribution at the church were given the opportunity to pray with people as they came seeking supplies, and students who assisted in other areas made connections with National Guardsmen and presented Bible studies during downtime. One of the guard groups made a special effort to prepare a plaque for the students working in their point of distribution, and specifically requested to be transferred wherever those students would be working next throughout the town.
Gulf States | December 2018