Les McCoy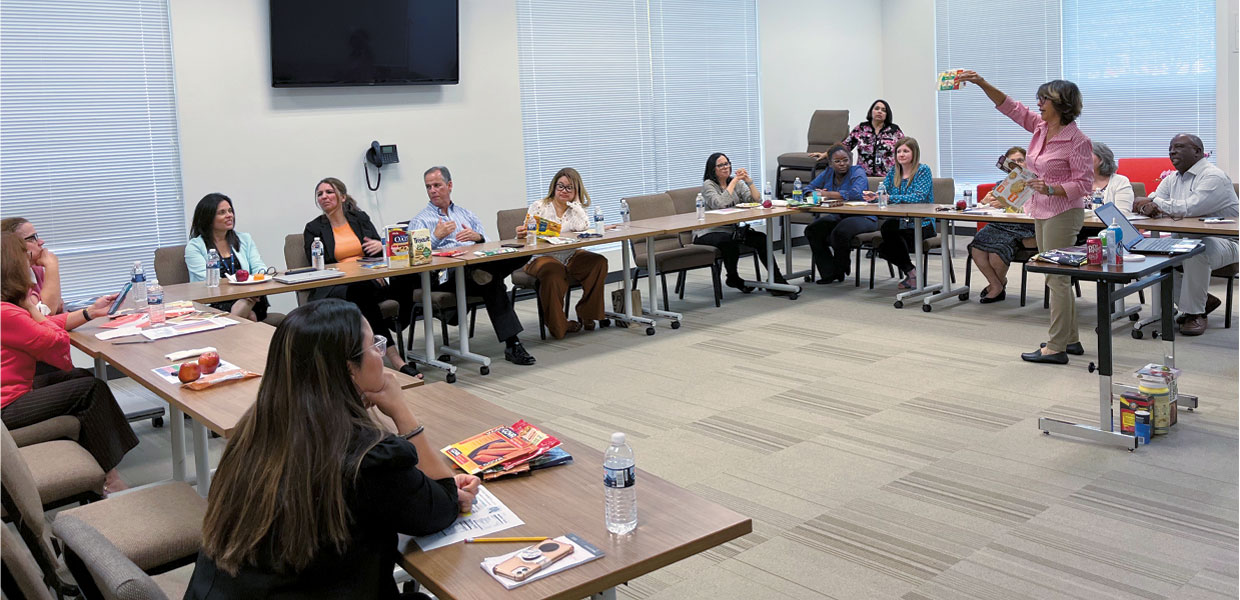 The Florida Conference Health Ministries department hosted an in-office Lunch and Learn event. Presenter Luisa Cordero, registered dietician/nutritionist, taught employees how to make healthy choices by reading labels on food containers.
Les McCoy
Health ministries at Florida Conference offered a Lunch and Learn program in the Conference community room for three Tuesdays: March 28, April 4, and April 11. The class was made available to all staff members during the lunch hour.
"The Art of Reading Labels" was the theme of this program taught by Luisa Cordero, a registered dietitian/nutritionist. She teaches classes on science-based diabetics and lifestyle education, and she is also certified in weight management/behavior modification.
Les McCoy, Florida Conference health ministries director, had previously taken the class and invited the staff to attend. "I felt it was worth my time, and I was happy to arrange to hold this Lunch and Learn program for Florida Conference staff members," said McCoy.
Preceding the presentations, guests were treated to a wholesome lunch provided by health ministries. This Lunch and Learn program was part of the continuing health and wellness contributions introduced by the Conference health ministries throughout the year to improve the well-being of its members. In this case, the well-being of the office staff was emphasized.
"The class was very enlightening in many ways, and I was excited to go home and share some of the key points with my husband," said Jennifer Stefan, senior benefits coordinator/risk management for Florida Conference. "I'm looking forward to the next class and appreciate this opportunity to learn."
Events are also held around the Conference to highlight healthful living for all members, including Reversing Diabetes; CHIP programs; and the yearly Fit Together Health and Fitness Weekend at Camp Kulaqua, which will be held September 29 to October 1, 2023. Registration started April 3, 2023, on campkulaqua.com.
Florida | July 2023