BY Glenda Bates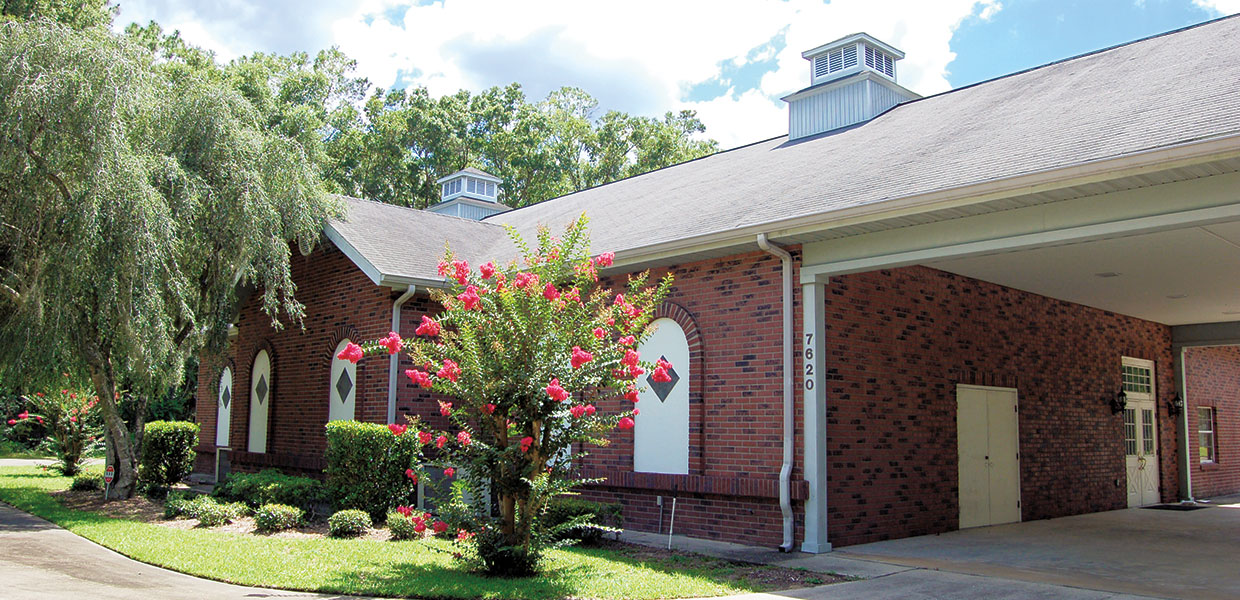 Glenda Bates
A new church was dedicated in Dunnellon, Fla., on November 11, 2017. The 53 members of Dunnellon Company were joined in the service by guests from the community and Adventist churches in the area.
Dunnellon began as a mission group on September 1, 1998, when several people were baptized as a result of meetings by Art Swaningson, evangelist. The group was promoted to company status on September 25, 2001, and in October of 2001, with the backing of Ocala Church, the company purchased a small Baptist church.
It became evident that a larger building was needed as the church grew, but the County required the church to have a larger piece of property for an expansion or to rebuild. About this time, the State started making plans to expand the highway and purchased the front of the church property, including the well.
Although five acres of land were purchased on which to build, a property became available in the next block with the price drastically reduced. It seemed cost-efficient to purchase this existing building. Purchase was agreed upon, and keys to the new building were given the Dunnellon Company on June 23, 2017.
In addition to more room for worship, the new church also has a community service center providing free clothing and food to those in need.
Florida | February 2018