BY Jeffrey Thompson, PH.D.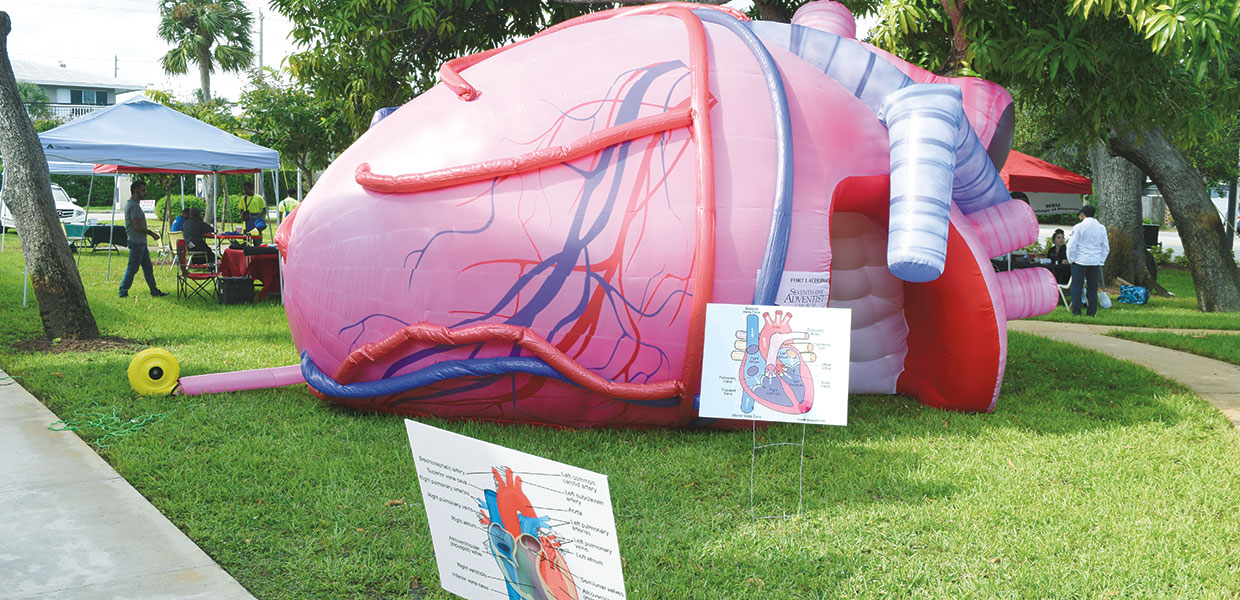 The inflatable heart tent was an attention getter at the Fort Lauderdale Church Health Expo.
Jeffrey Thompson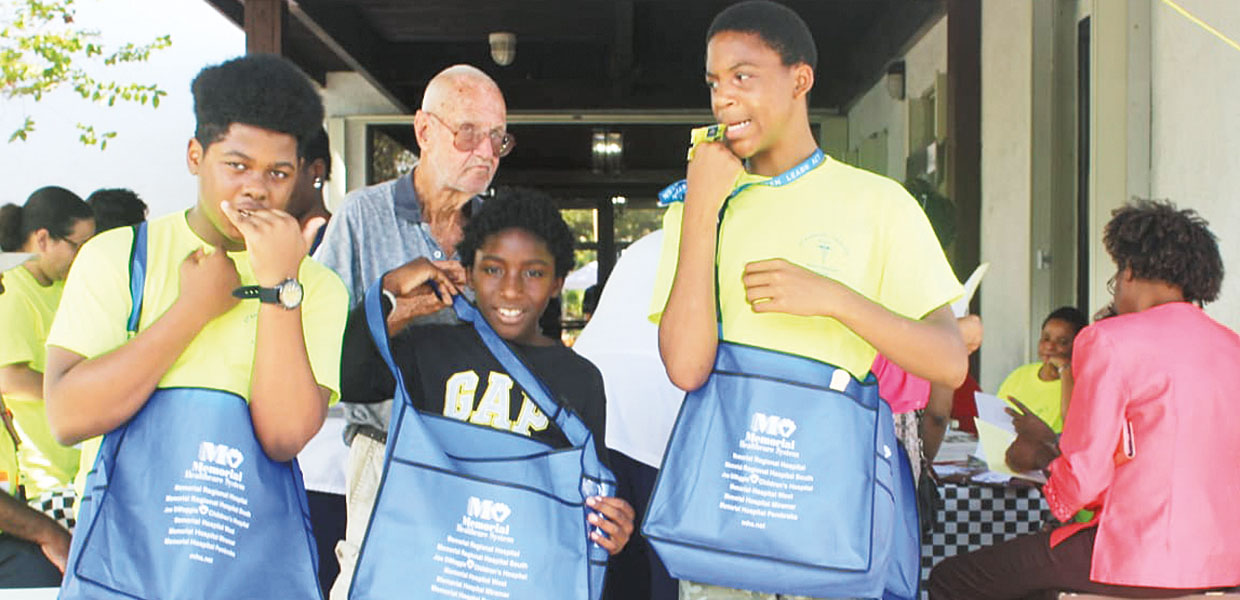 Young and old attended the 21st Annual Health Expo at Fort Lauderdale Church.
An inflatable heart tent for children was the focus of the 21st Annual Health Expo, held November 4, 2018, on the Fort Lauderdale, Fla., Church grounds. "Race to Wellness" was the theme for the Expo, with more than 50 displays by providers.
Ariston P. Awitan, M.D., retired orthopedic surgeon and author of 200 Diseases, officially opened the festival that included free health screenings for hundreds of Broward County residents. "It is a remarkable achievement that your church has been able to offer this important event to the community for 21 years," wrote Dean J. Trantalis, mayor of Fort Lauderdale, in a congratulatory letter.
The inflatable heart tent allowed children to play, have fun, and learn as they colored and labeled the parts of the heart and its chambers. "[We] hope to use this heart tent to enhance future health fairs, and increase awareness on heart disease for children and adults," said Lola Walker- Griffiths, D.N.P., Expo coordinator.
The prospect of having an inflatable heart tent for children instead of the usual bouncing castle or bouncing house seemed impossible because of the cost. After much prayer, the health committee succeeded in raising the funds needed from local businesses and church members.
The health weekend commenced on Sabbath, November 3, when Robert Stevenson, principal at Sawgrass Adventist School, presented a sermon titled "The Powerful Choice." The highlight of the day was the official recognition of Linval Henry for the pivotal role he played in supporting the Health Expo from its inception. He was presented with a plaque by Health Expo founder Ardith Clayton Wright.
Health Expo 2018 was co-sponsored by Broward Health, One Blood, Holy Cross Hospital, Simply Health Care, Primary Medical Health Care, Broward Health County Health Department, and Broward Community Health Center.
"Health Expo 2018 was one of the best I have ever witnessed. I would like to commend nurse Marseille, Lola Walker-Griffiths, Elder Derk Green, and their team for their professionalism and collaborative effort," said Jeffrey Thompson, Ph.D., senior pastor at Fort Lauderdale Church.
Florida | March 2019