BY Thomas Broome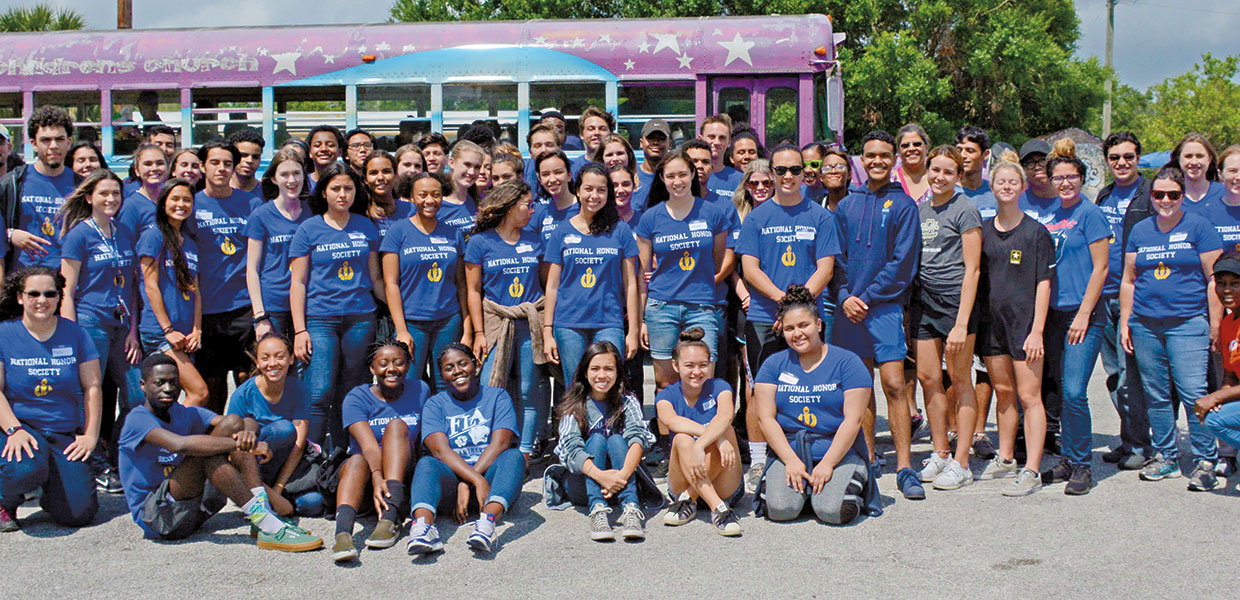 National Honor Society students at Forest Lake Academy volunteer at Orlando Children's Church.
National Honor Society students from Forest Lake Academy in Apopka, Fla., volunteered at the Orlando Children's Church in Maitland, Fla., on a recent Sabbath. This nonprofit outreach ministry provides at-risk children with a day to enjoy a meal, escape the harshness of life at home, and learn about God.
The students at FLA have gone to many other places and served, but this place was quite different. Listening to some of the children's touching stories and hearing what the kids go through daily impacted the students.
FLA students pitched in to entertain and play with the kids, helped around the building with a variety of jobs, and also cleaned the buses used to transport the children from their homes to the church.
The happiness expressed by these at-risk children radiated to FLA students and teachers. Even though their lives at home are hard, they enjoyed the chance to gather for fun in a Christ-like and calm environment.
Forest Lake Academy's National Honor Society students are very proud to have helped.
Florida | July 2018