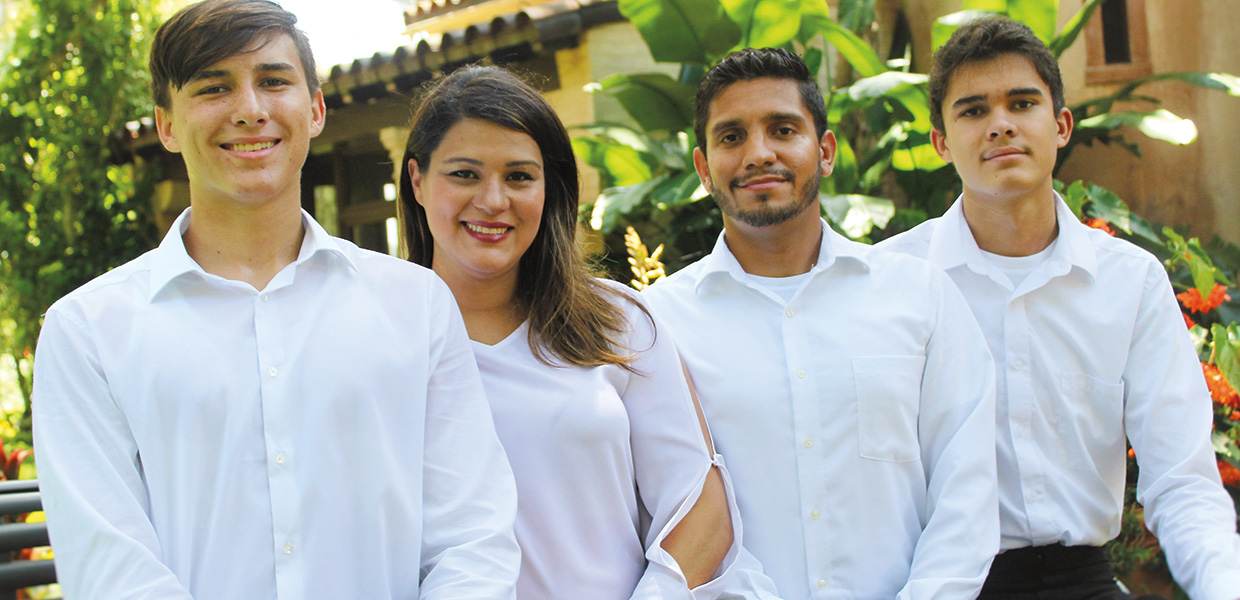 Joan A. Cornejo Jaramillo was commissioned on August 24, 2018, at Florida Hospital Kissimmee, where she serves as head chaplain.
Born in Caracas, Venezuela, Jaramillo grew up with her parents, Marcos and Raquel, and her younger brother, Marco. She was blessed spending the first four years of her life close to her paternal grandmother, Ana, who instilled in Jaramillo a passion for Scripture at a very young age.
At age 15, Jaramillo felt God's call to the Gospel ministry. After several months of soul searching and much prayer, she committed to go wherever God may lead. At age 16, two months after her high school graduation, Jaramillo left her family and her country to begin a new chapter of her life in the U.S. She went on to earn degrees in religion and Spanish studies at Andrews University in Berrien Springs, Mich., and a master of education in professional development at the University of Wisconsin-La Crosse.
Jaramillo envisioned herself as a school chaplai, but, at her pastor's insistence, she applied for one unit of clinical pastoral education at Gundersen Lutheran Medical Center in La Crosse, Wisc. This led to a total of seven units as Jaramillo found in healthcare chaplaincy her passion and calling. She has had the pleasure of being part of the Florida Hospital family for the past seven years.
Jaramillo's ultimate life desire is for the day when, together with her husband, Isaac, and sons, Daniel and Jonathan, she will see Jesus face to face, and be reunited with all her late loved ones, especially her grandmother, Ana, and baby boy, Abel.
Florida | November 2018