BY Betty Kossick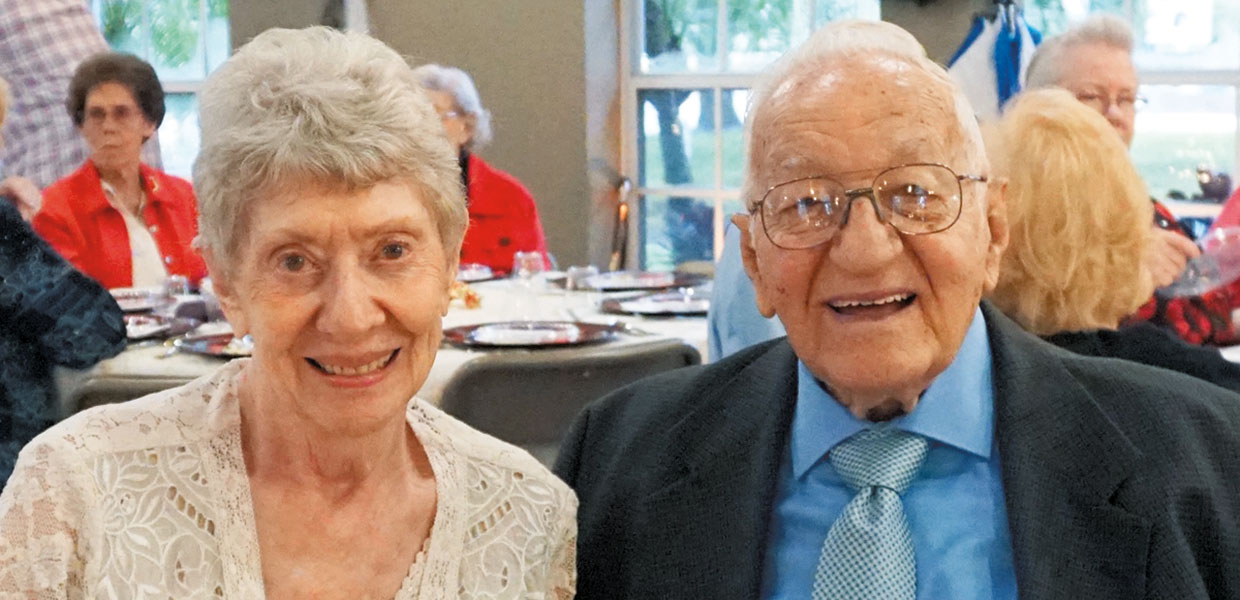 Betty and John Kossick reside at Florida Living Retirement Community in Apopka, Florida. They were married April 23, 1950, and celebrated their 70th anniversary on April 23, 2020.
Aging Together
With the swiftness of the wind
The years pass too fast away:
Once I was a fair young bride
Wasn't it just yesterday?
Now I spy me in the glass
An old great-grandmother now,
Circled round by progeny,
And grey hair upon my brow.
Yet my husband will tell me
That I'm still his precious bride,
His eyesight may be fading
Yet I feel his honest pride.
With both of us on our canes,
And our knees weak like cotton,
But when he glances at me
I feel my hair's still golden.
We say "I love you" daily,
And we thank the Lord in prayer
For providing us old age:
This "growing grey" together.
Florida | May 2020