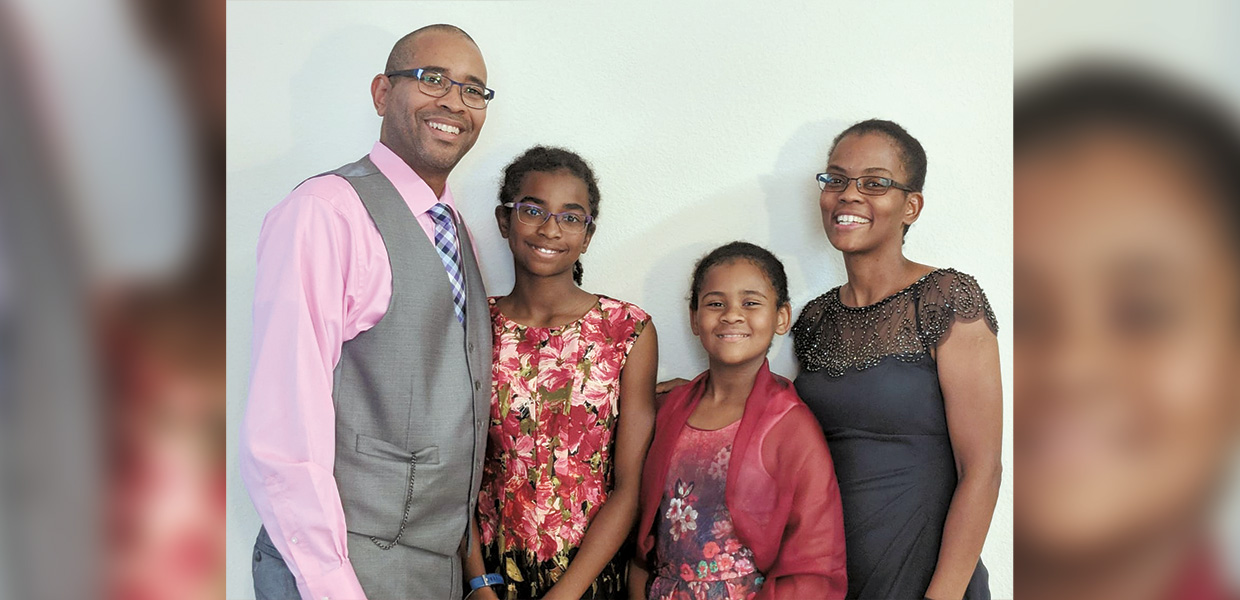 John King was ordained to the Gospel ministry, September 29, 2018, at Lake Wales, Fla., Church. He serves as a chaplain at Florida Hospital Celebration Health.
The son of the late Joseph King and Cirliene King, he has three older siblings: Joseph King Jr., Amelia, and Rhoda. King first felt a call to ministry at the age of 13, but did not pursue it until age 33.
He and his wife, Julie, were baptized at Fort Lauderdale Church in April 1998. However, leading up to that time, they both served as missionaries in Japan for two years, teaching English and giving Bible studies. It was one of the most transformational parts of his spiritual journey, because it taught him to be completely dependent on God to meet all his needs.
He decided to pursue his calling at Southern Adventist University, where he graduated with a B.A. in chaplaincy and a minor in biblical languages, including one unit of clinical pastoral education (CPE). After completing a residency at Florida Hospital, primarily in Florida Hospital for Children, he completed his M.Div. at Andrews University, Berrien Springs, Mich.
King's strength comes from his faith in God, and the support he has from his family: his wife, "God's special blessing," and his children, Megumi and Abiella, who have taught him much about God's love and grace.
Florida | December 2018