BY Gladys M. Neigel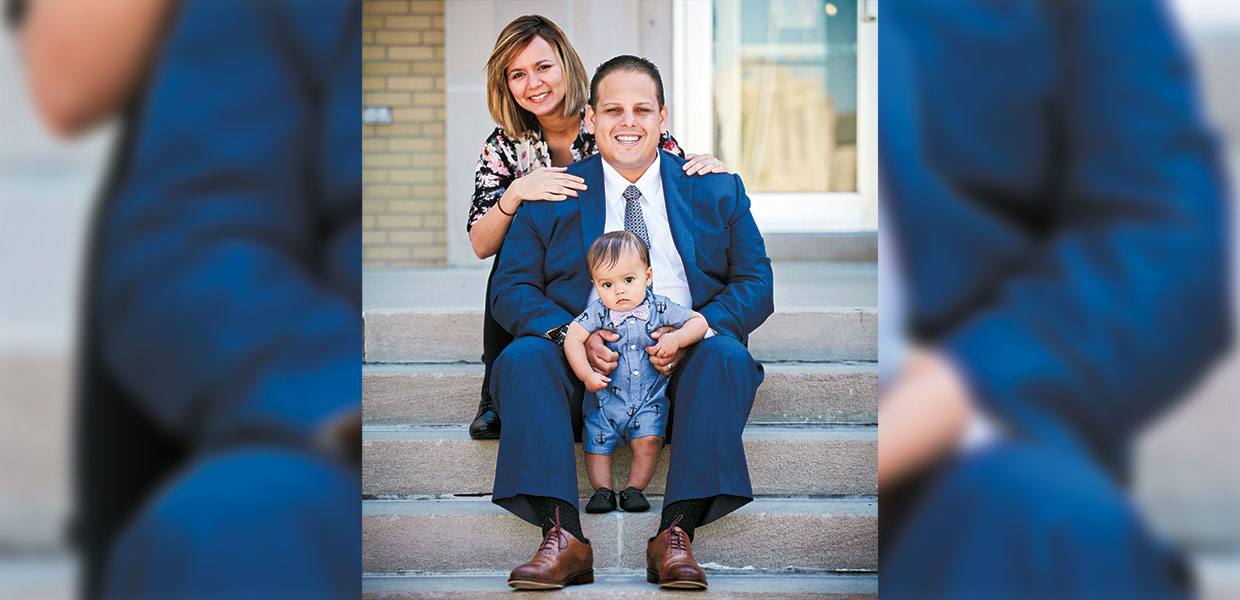 José Escobar with his wife, Lorraine Justiniano, and son, Josean Rafael
José Escobar was ordained to the Gospel ministry on July 7, 2018, at the Poinciana Spanish Church. He presently serves as the senior pastor of the Poinciana Church district of Haines City Spanish, Lake Wales Spanish, and Luz de Esperanza.
Born to a pastoral family in Maracaibo, Venezuela, he grew up in Borinquen (Puerto Rico). From childhood he felt the call from God to the ministry.
Escobar received a degree in biblical pastoral theology from Antillean Adventist University, Mayagüez, Puerto Rico, and a master of divinity degree from Andrews University, Berrien Springs, Mich.
He began his ministry in Puerto Rico in 2003 as an announcer for the Adventist radio station, Radio Paraiso 92.9 FM, as the senior pastor of Mayagüez Church #3 in the city of Mayagüez, and as senior pastor of the churches of Salinas Fortunas, Palmarejo, and Maguayo in West Puerto Rico Conference while in the town of Lajas.
In July 2009, Escobar received a call from the Oregon Conference to serve as youth pastor and associate pastor at the Spanish Church in Hillsboro. He then served as the senior pastor of the Spanish churches of McMinnville and Newburg.
He is married to Lorraine Justiniano, and they were blessed with a son, Josean Rafael, born on September 27, 2017.
Escobar firmly believes it is time for a new generation to arise for God to share the message of grace. With equal fervor he believes that children and young people are not just the future of the Church, but the present.
Florida | September 2018