By Brenda Lowder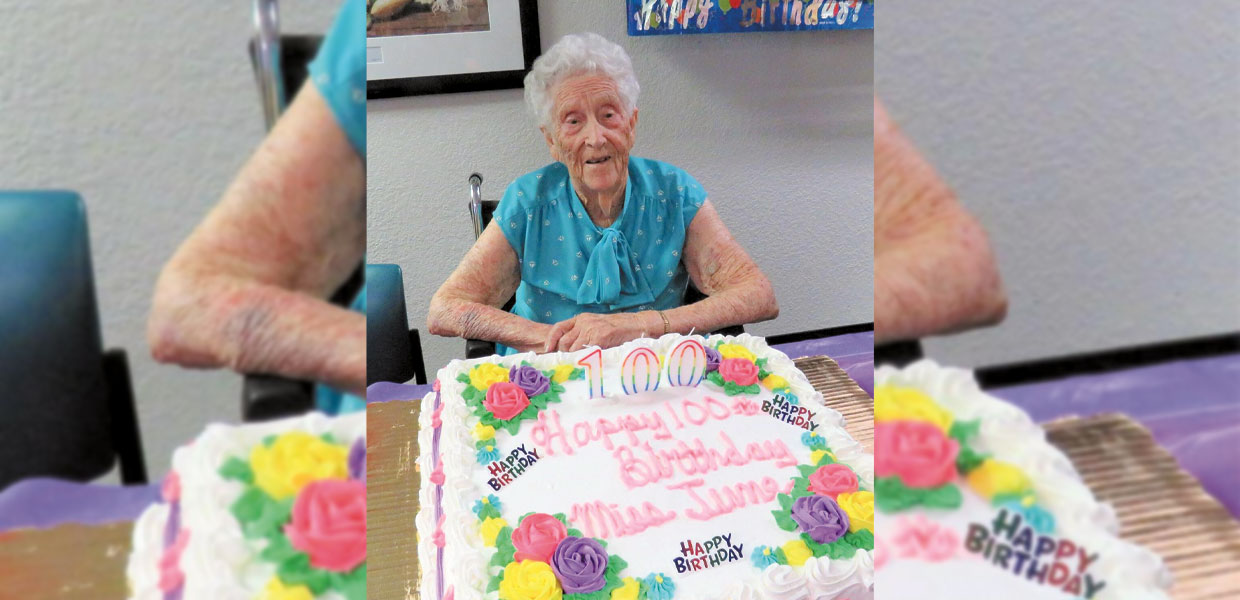 June Donihi enjoys a 100th birthday celebration with church members, friends, and neighbors.
June Donihi was quite surprised on June 12, 2021, to be taken by friends to the Lake Placid Church fellowship hall for a 100th birthday celebration.
Margaret June Grazier was born in Pennsylvania on June 12, 1921, and was soon known as June. Growing up on a farm, she helped by keeping track of everything. June and her husband, Donald, moved to Lake Placid in the early 1970s.
After the death of her husband, son, and nephew, a neighbor, Shellie Hobson, and her two daughters, Contina Hobson and JaSara Worley, now try to help. "I've got this! I don't need any help," June often replies. This 100-year-old woman takes no medications except for vitamins.
The surprised spaghetti luncheon was organized by Brenda Lowder. Almost 60 church members, friends, and neighbors joined in singing "Happy Birthday" while Antonio Roa, M.D., played the piano.
Florida | October 2021