Verna M. Travis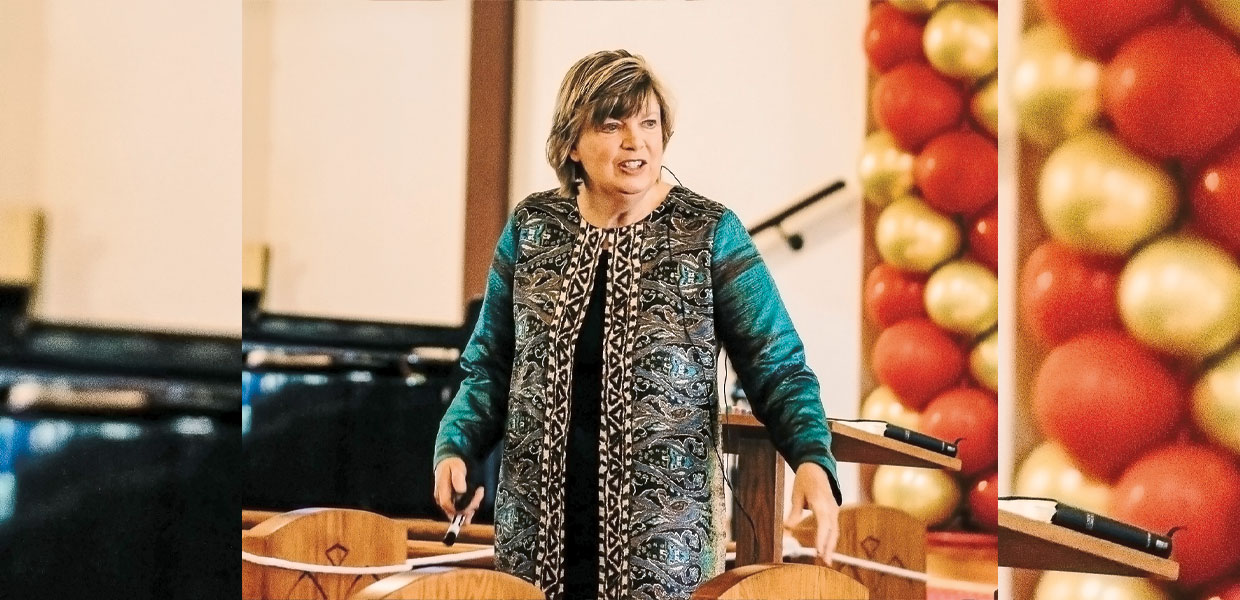 Sandra Doran, educator and writer, taught the Sabbath School lesson.
Sheila Spraggins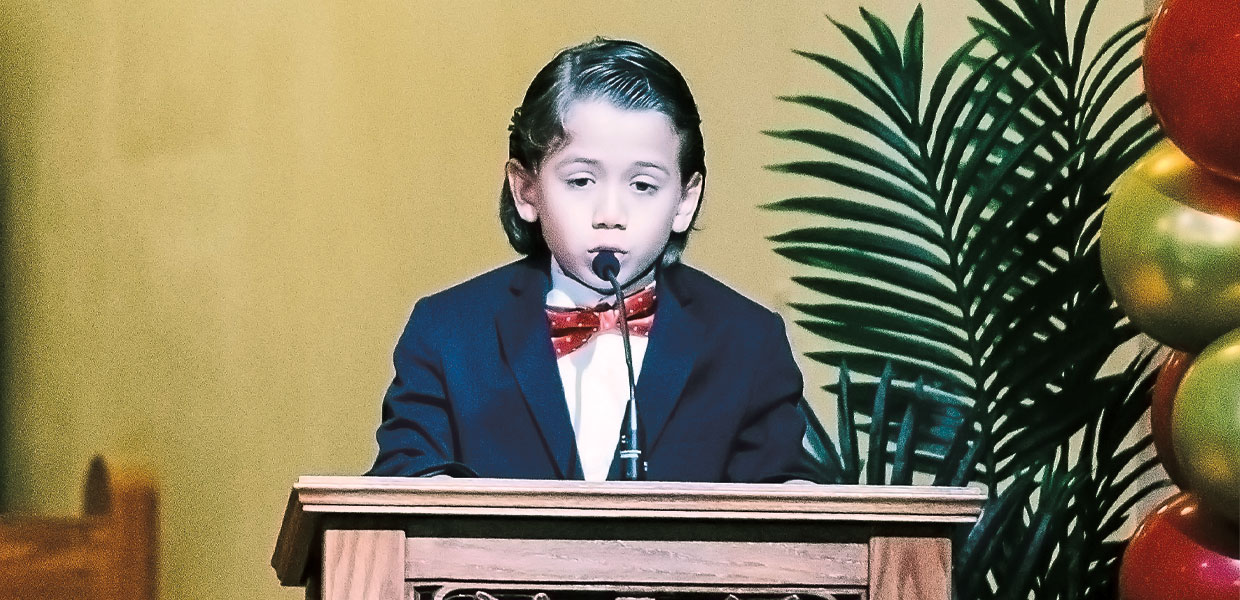 Adam Szerbak-Rivera, 8, shared why Kress Memorial Church was special to him.
Sheila Spraggins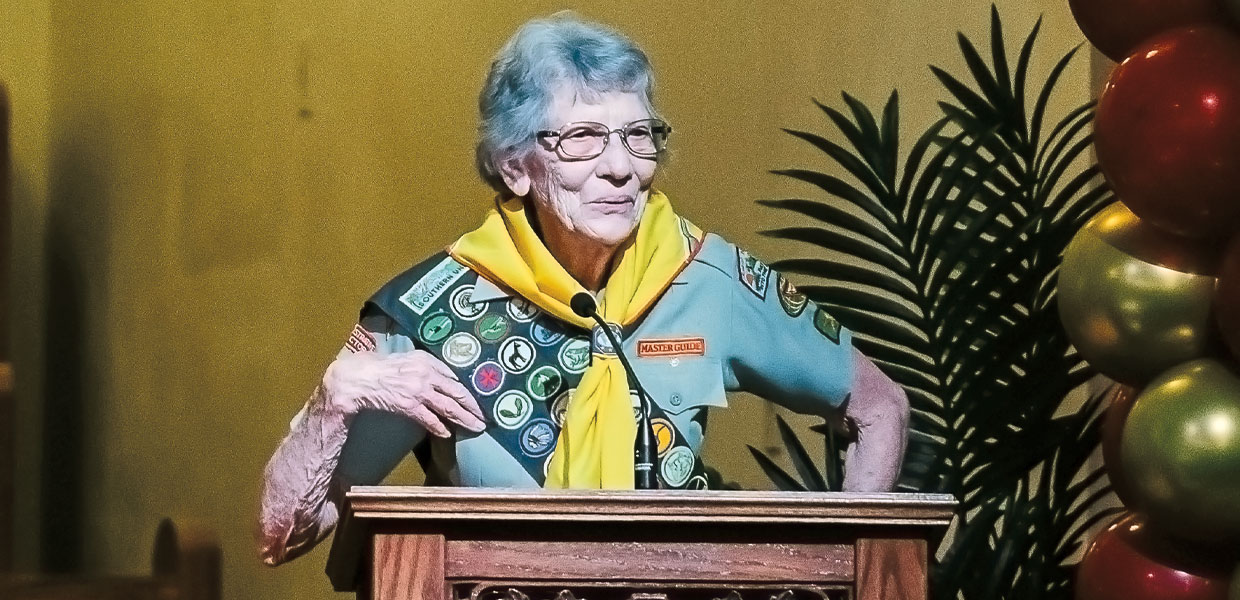 Nola Anderson has been a Kress Memorial Church member longer than any other member — 62 years.
Sheila Spraggins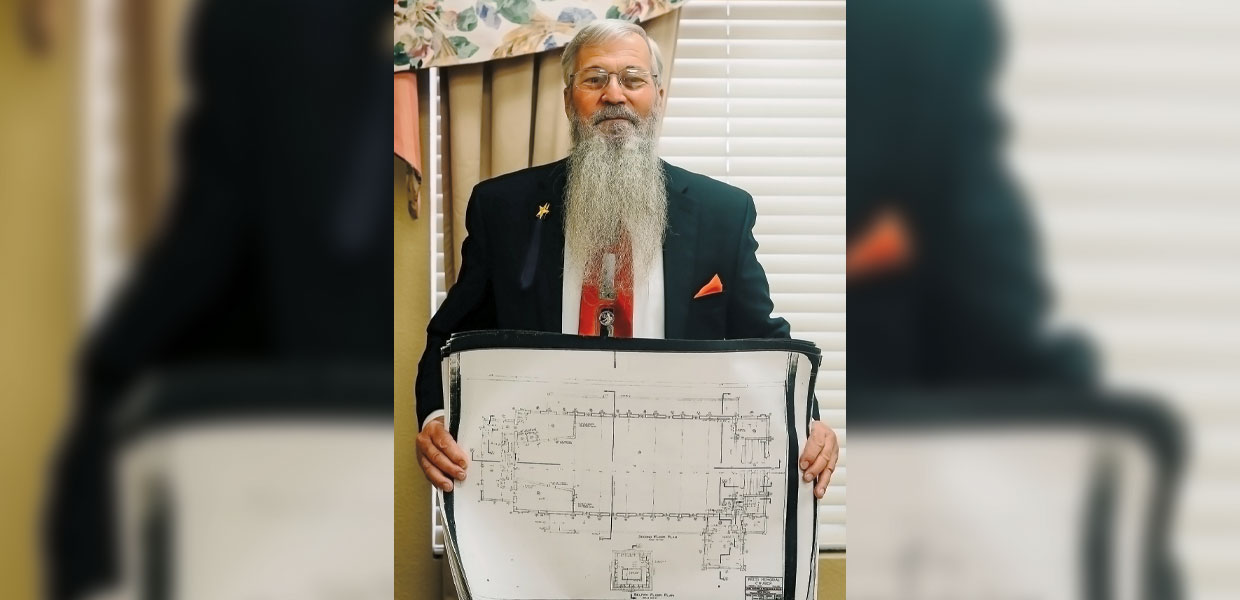 Curt Gray, Kress Memorial Church historian, is holding original blueprints of the church.
Sheila Spraggins
Kress Memorial Church in Winter Park, Fla., held an 80th anniversary celebration February 12, 2022.
The church had its beginnings in 1941 when Orlando Central Church became overcrowded, and 81 of the active missionary-minded members volunteered to begin a church in Winter Park. The church building was completed in 1953, and it was voted to change the church's name to Kress Memorial Church in honor of Daniel and Lauretta Kress, who both were medical doctors greatly loved by the congregation.
Celebration Services
In true teacher style, Sandra Doran, educator and writer, included all of her students in the discussion of the Sabbath School lesson. Adam Szerbak-Rivera, age 8, shared why Kress Church was special to him.
Eric Doran, pastor from 2002-2014, challenged the congregation to awaken, notice what was happening in the world, and forgive the little hurts. Jesus is coming, and all must be ready to meet Him. "We don't live just to preserve our rights," stated Doran. "We live to glorify our God."
Celebration Memories
Dressed in her Pathfinder uniform, Nola Anderson, the longest Kress Memorial Church member of 62 years, related her story.
Shortly after her husband, Pete Anderson, was baptized in 1960, he was asked to be the assistant Pathfinder director. He continued to serve in Pathfinders for 60 years, first as assistant director and then as director. His famous "Pete Burgers" were a hit with Pathfinders and an excellent fundraiser.
A mini-museum under the direction of Curt Gray, Kress Church historian, featured a photo of Lauretta Kress M.D. and some of the 5,000 babies she delivered. Many membership books and Pathfinder photo albums were also on display. The church was designed by James Gamble Rogers, and the original blueprints were also in the museum.
To close the spiritual feast, Gerry and Evelyn Realin prepared a bountiful feast of delicious and nutritious Filipino food.
Most of the church family assisted with the celebration preparation, including Aurora Realin, planning chair; Sonia Hernandez, assistant chair; and Nancie and Mike Nickless and Arlyn and Carol Robertson, decorations.
Florida | May 2022