BY José Cadelario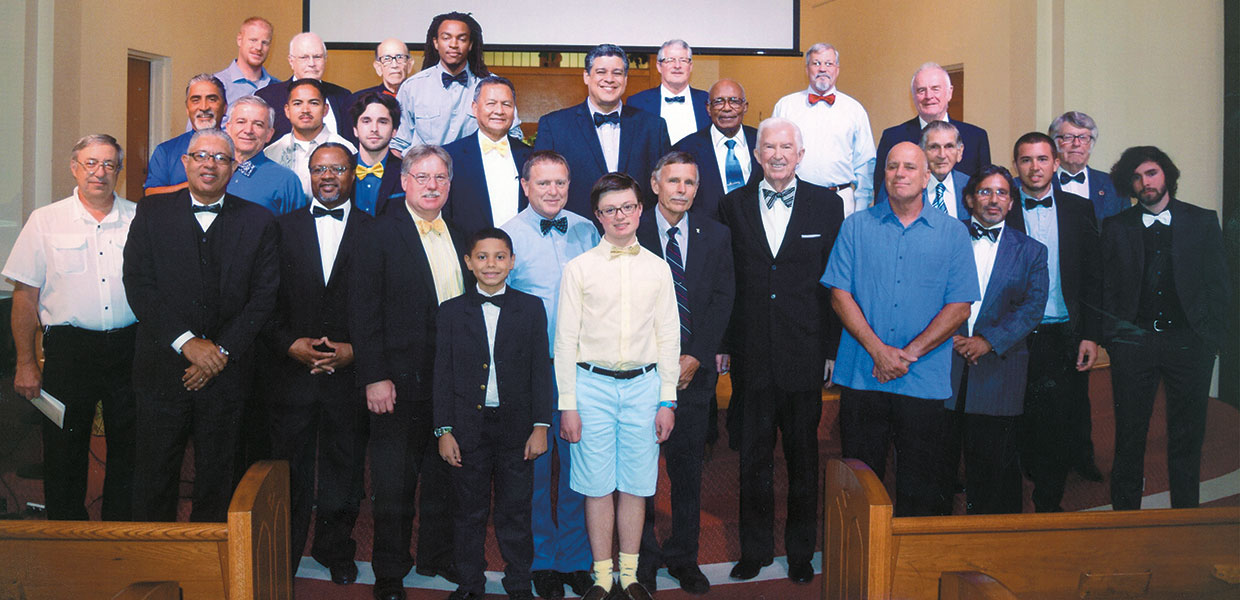 The men of Kress Memorial Church celebrated Bow Tie Sabbath on Fathers' Day weekend.
Maurice Mair
During the first half of 2016, the Men's Ministries Department of Kress Memorial Church, Winter Park, Fla., has emphasized integrity, both in personal life and in service to others. This has been reflected in sponsoring a weekly meal for the homeless, and underscored by Prayer Meeting attendance, including the regular addition of several homeless men.
Kress Memorial Church's longstanding history of service to others is amply demonstrated by the members of men's ministries. The challenge, however, is placing men's ministries front and center in the minds and hearts of the church members.
For the past five years, the men of Kress Memorial Church highlighted their caring ministries by celebrating Father's Day weekend in a unique way. On this special Sabbath, each man — young or old, single or married, father or potential father — entered Sabbath School and worship services dressed in a suit topped off with a bow tie. Known as "Bow Tie Sabbath," this celebration honors fathers and commends the service put forth by members of the Men's Ministries Department.
The last half of 2016 is being devoted to father-son activities that build relationships for the future.
Florida | November 2016