BY Rosalee Carter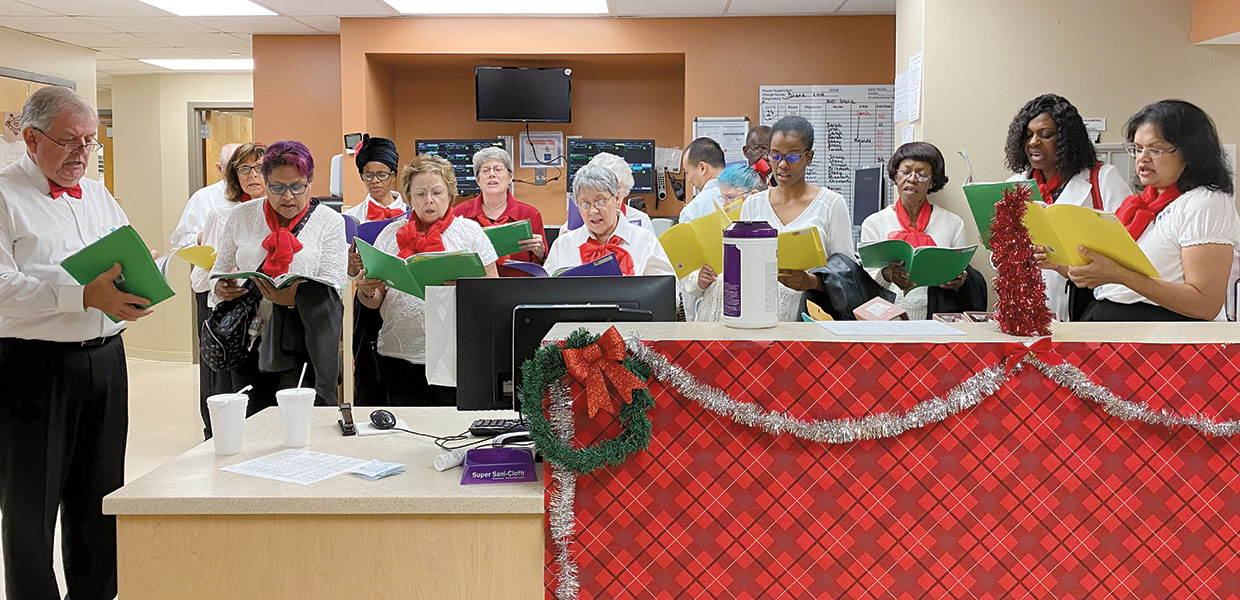 Glen Phillips (left) leads the Lake Wales Church choir in singing carols at AdventHealth Lake Wales.
Lake Wales, Fla., Church choir treated the patients and staff of AdventHealth Lake Wales with melodious carols on December 22, 2019. Under the leadership of Glen Phillips, the 15-member choir sang in the emergency room, and then on three other floors of the hospital.
Smiles and thanks greeted this first visit of the carolers, and they look forward to this becoming an annual event. The choir also performs an outreach program every third Sabbath at the Grace Nursing Home in Lake Wales.
Florida | March 2020