Beverly Mattocks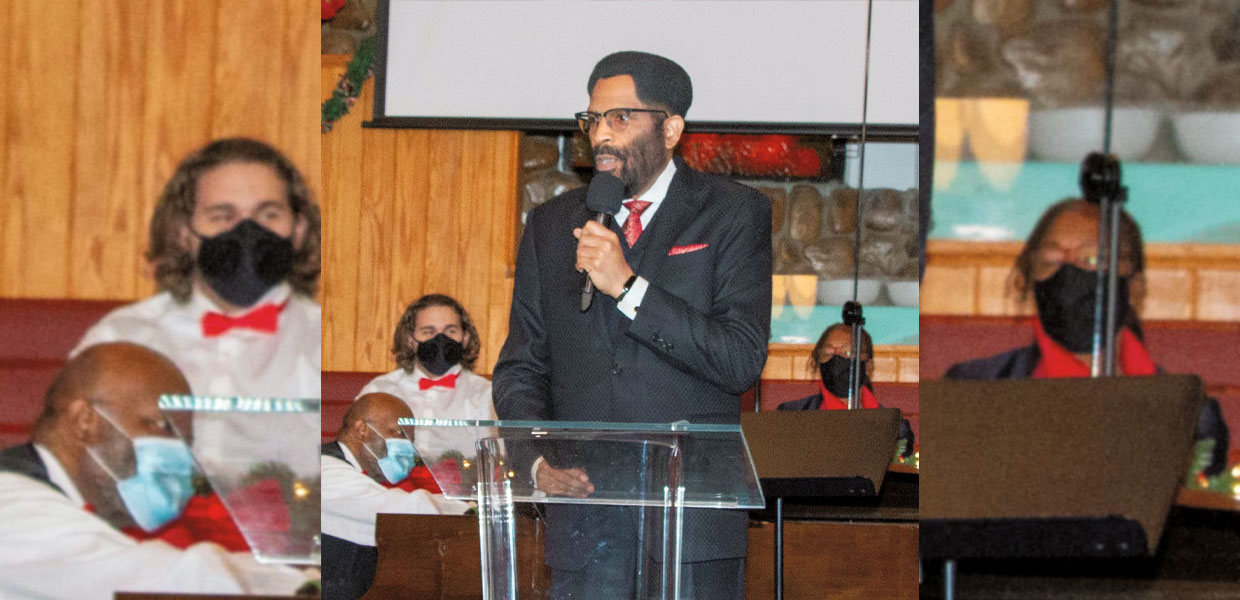 Ron C. Smith, D.Min., Ph.D., president of the Southern Union Conference, presented the Sabbath sermon at Lauderhill Church in December 2021.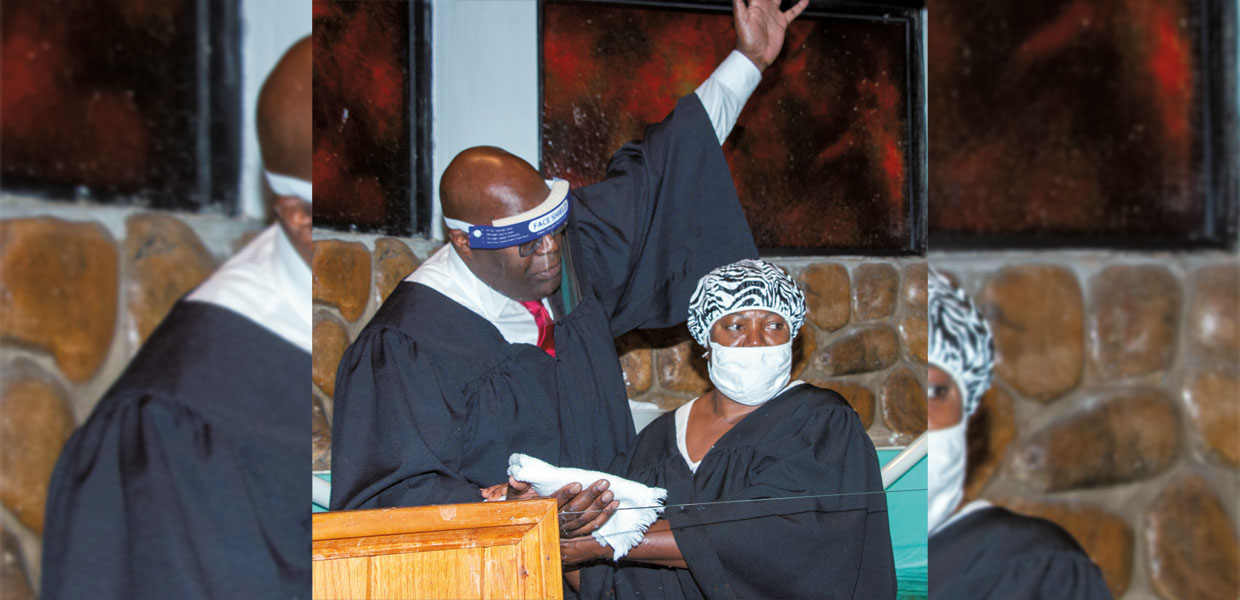 Sylvia Noble was baptized by Garry Gordon, senior pastor, two years and three months after the seed was planted in her heart at the System of Survival meetings.
Historically, Lauderhill Church has consistently sustained growth and development from its founding in 1978 by a small group of Caribbean immigrants. A daughter church congregation was organized in Sunrise, a community daycare center was opened, and a local food bank was established.
In keeping with the tradition of community outreach, the leadership of the church embarked on a spiritual, community-targeted evangelistic program called System for Survival from September 7-28, 2019, with Southern Union Conference president, Ron Smith, D.Min., Ph.D., as speaker. During the three-week series, church members prayed for, called, visited, and invited their target list. Smith presented the truths of God's Word that would enable survival in this modern age. Seventy-one people were baptized while others recommitted their lives, and were accepted upon profession of faith.
Just five months later, COVID-19 would introduce an economic and health disaster, as well as social and emotional isolation in the world. God had inspired and delivered the necessary tools for what would become a worldwide pandemic. The Lauderhill congregation had heeded the commission given by Jesus in Matthew 28:19, "to make disciples of all nations," and God had prepared members and community for the hardship ahead.
While the pandemic rendered community outreach impossible in 2020, Garry Gordon, senior pastor, launched a two-week series in August 2021. For the first time, only program participants could physically attend due to social distancing requirements. The pandemic was on its third peak, but God was teaching His servants how to maneuver outreach, and to develop new and innovative paradigms that contributed to the successful collaboration of 12 churches in the Footprints of Hope series in October 2021, led by Glen Samuels, president of West Jamaica Conference.
It was a high day on December 18, 2021, as first responders from Fire Station #30, under Captain Shuch, and the CEO from Florida Medical Center were recognized for caring for the community. Smith presented the morning sermon.
Sylvia Noble, who had attended the System for Survival meetings and wrestled with the seed planted by Smith, had not requested baptism at that time. Now, two years and three months later, she was baptized by Gordon.
In obedience, the members had planted and God had watered the seed of His Word, and all rejoiced in the reaping of the harvest.
Florida | August 2022