shane hochstetler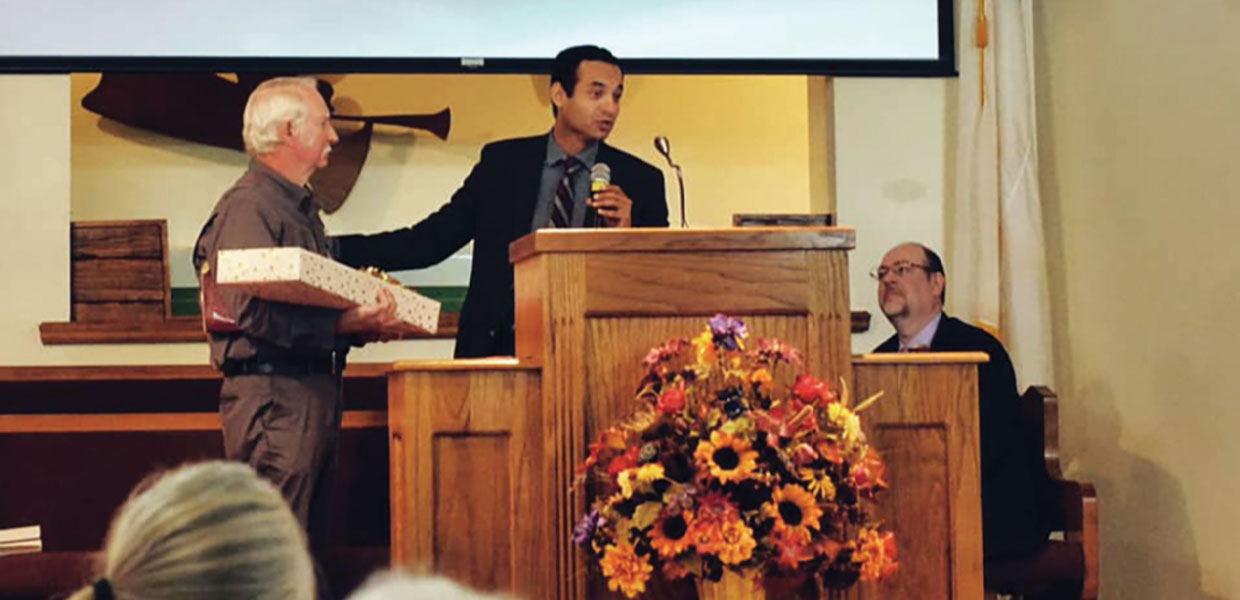 Marcelo Mansur (right), pastor at Laurel Church, presents Jerry Black with a gift to recognize his years of service.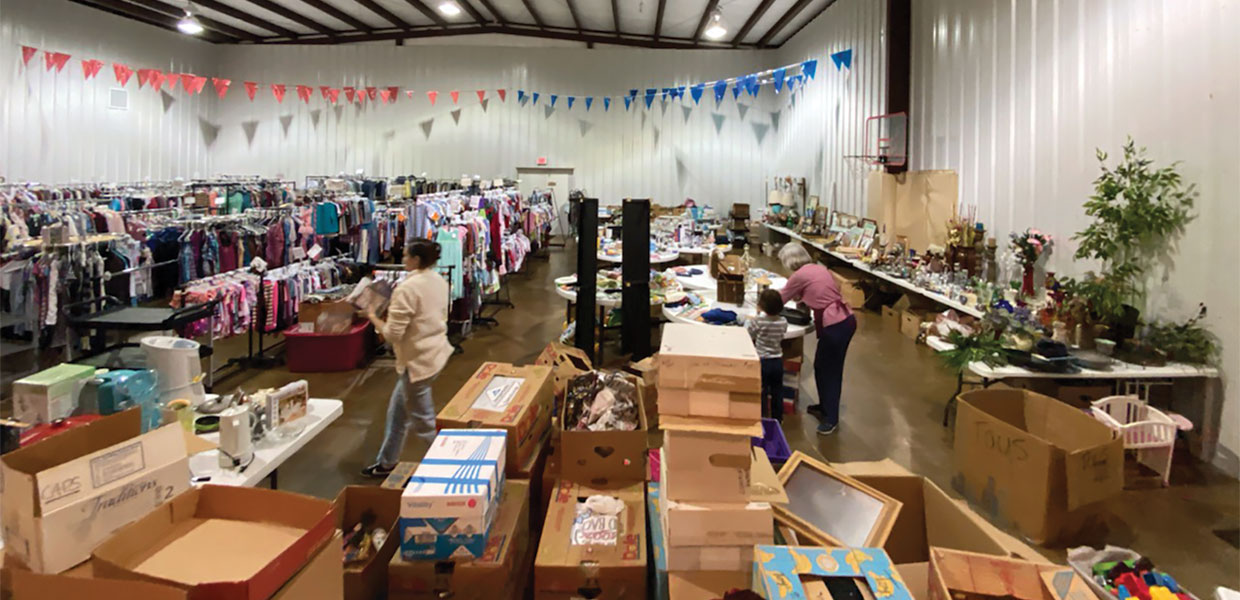 Volunteers work to open the rummage sale.
Jerry Black, elder at the Laurel, Miss., Church, has led the rummage sale ministry for the church for more than 10 years. While Black didn't start the ministry that has been operating for 21 years, he took a particular interest in it that inspired others to do the same. Black will often be found at the rummage sale house on the church property. This metal structure building was constructed to clean, organize, and store donated goods that will later be sold to support various ministry projects. Black and his wife, Carolyn, spend many weekdays working there, washing clothes, sorting, and organizing them, repairing miscellaneous furniture and other donated goods, and constantly moving items around to make room for more. Numerous other individuals also help with the ministry, but Black's consistency and leadership helped the large sales succeed.
The rummage sale was started as a creative way to raise funds to support youth and family ministries in the church. One of its primary purposes was to sponsor children to go to summer camp at Camp Alamisco. The church set lofty goals and often met them, funding more than 500 young people to have a whole week at camp. The rummage sale has also been utilized to pay down the mortgage of the family life center. In total, more than $100K has been raised through the rummage sale ministry.
The ministry operated two large sales each year and required all hands on deck to complete the transport and set up to make it work. "I have never seen any thrift store cleaner and more organized than this church rummage sale," says Marcelo Mansur, pastor at Laurel Church. "They offer an exceptional value to the community and a nice shopping experience." However, these large sales take a lot of effort, which has led the ministry to take a new look at how it could be utilized. For example, Melanie Valentine, a local church member, recently organized a "pop-up shop" style rummage sale that lasted only a day but raised more than $1,000 to assist the Laurel youth in their trip to the Generation.Youth.Christ Conference.
The Laurel Church set aside time to thank Black for his efforts in the rummage sale ministry on October 17, 2021, and extended thanks to God for the blessings that the ministry has brought to the youth and family ministries of the church.
Gulf States | January 2022