Robert Broome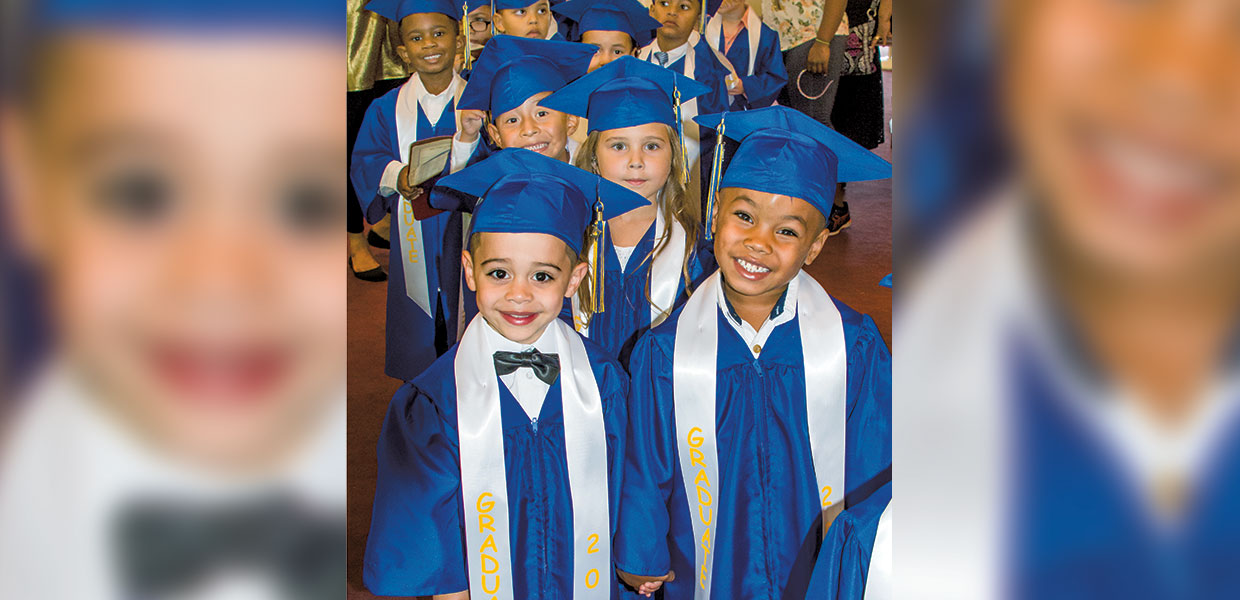 The dedication of the Learning Tree Academy staff to develop the children emotionally, spiritually, physically, and cognitively was clearly evident by the graduates' smiling faces.
Robert Broome
Learning Tree Academy at the Apopka, Fla., Church held its annual baccalaureate program on May 20, 2017. The morning message delivered by Sandra Doran*, then associate superintendent of education at Florida Conference, encouraged the young people to never give up. The service was enhanced by testimonials from former students.
Graduation was held during a weeknight with 31 children participating. This outreach ministry, which has served the community for more than 20 years, is a quality children's day care service licensed and approved by the state of Florida for children two months to five years of age.
The philosophy of Learning Tree Academy follows Proverbs 22:6: "Train up a child in the way he should go, and when he is old he will not depart from it."
*Sandra Doran, Ed.D., was recently appointed head of schools for North Tampa Christian Academy near Wesley Chapel, a 21st-century innovative campus on 43 acres, which will be opening in the fall of 2018.
Florida | August 2017