BY shane hochstetler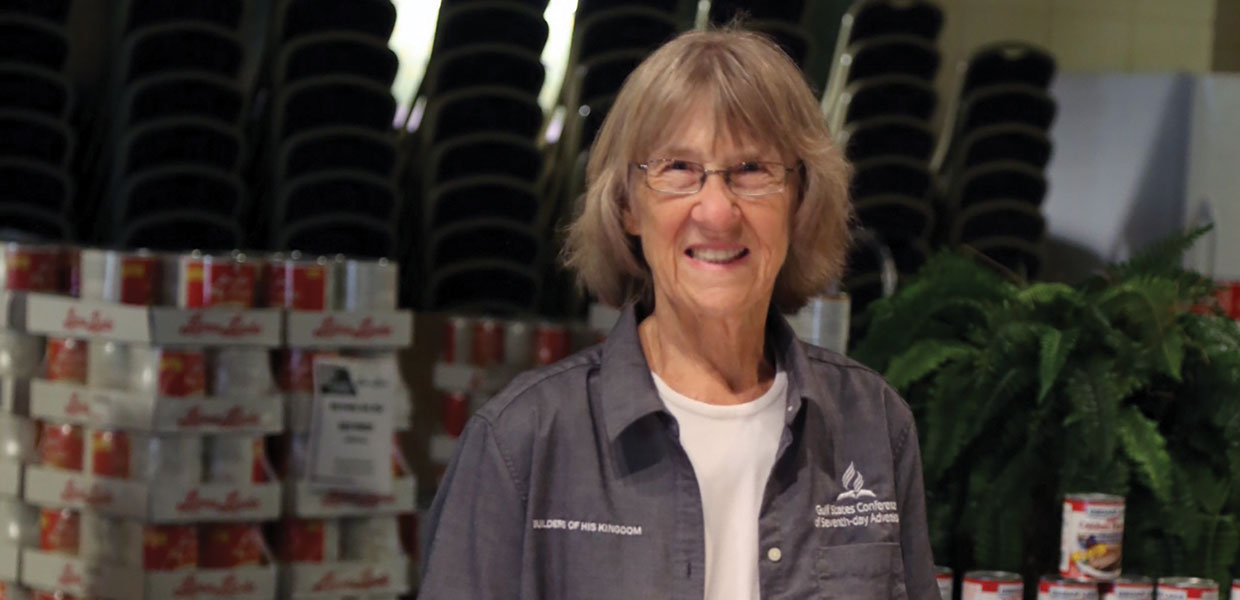 Linda Anderson poses in the Adventist Book Center at Camp Meeting during her retirement celebration.
Stan Hobbs
Linda Anderson started work in the Adventist Book Center (ABC) in 1994, while in the Iowa-Missouri Conference. During the nine years she spent there, she learned invaluable lessons from the managers of the store. It was also here that she gained experience in problem solving, as many of the managers were new to their job, and both they and Anderson had to learn together.
Anderson moved to the Gulf States Conference in 2003, and in 2006 became the first female manager of the Gulf States ABC. Anderson treated the position as a mission post, and was wholly devoted to the Conference. This devotion was echoed in her connection to her family, and above all, her relationship with God.
During her time as manager of the Gulf States ABC, Anderson traveled more than 200,000 miles to sell and deliver food and books throughout the Conference. Her passion for meeting people's needs and making a way to provide what each person needed was an excellent example of "Christ's method alone," The Ministry of Healing, page 139. Jesus could most certainly be seen in her and her work.
Anderson is quick not to take all of the credit for the success of the ABC and meeting people's needs during her tenure. She thanks her assistant, Jane Haney, for her hard work and long hours that kept the ABC running smoothly while she was there. Anderson announced and celebrated her retirement at the 2018 Gulf States Camp Meeting at Bass Memorial Academy in May. The celebration was appropriately coupled with a special sale at the ABC.
When asked about what she'll do in her retirement, Anderson didn't offer any definite plans, except that she anticipates spending more joyous time with her family, particularly children and grandchildren. "Our children and grandchildren" was the daily prayer request that Anderson brought to the Conference staff worships, without fail. If for some reason Anderson was unable to attend staff worship, someone almost always added the family prayer request on her behalf, knowing that's what she would say.
Anderson also anticipates that her hobbies of horses, cats, and animal rescue will occupy the rest of her time. She takes God's call to stewardship of His creation seriously, and it is evident in the care she provides to her animals.
Most importantly to Anderson, and what she would like the world to know, is that Jesus is her best friend, and that He can be everyone's too. "Remember," her office voicemail sounds, "God's crazy about you."
Gulf States | August 2018