Jeff Zaremsky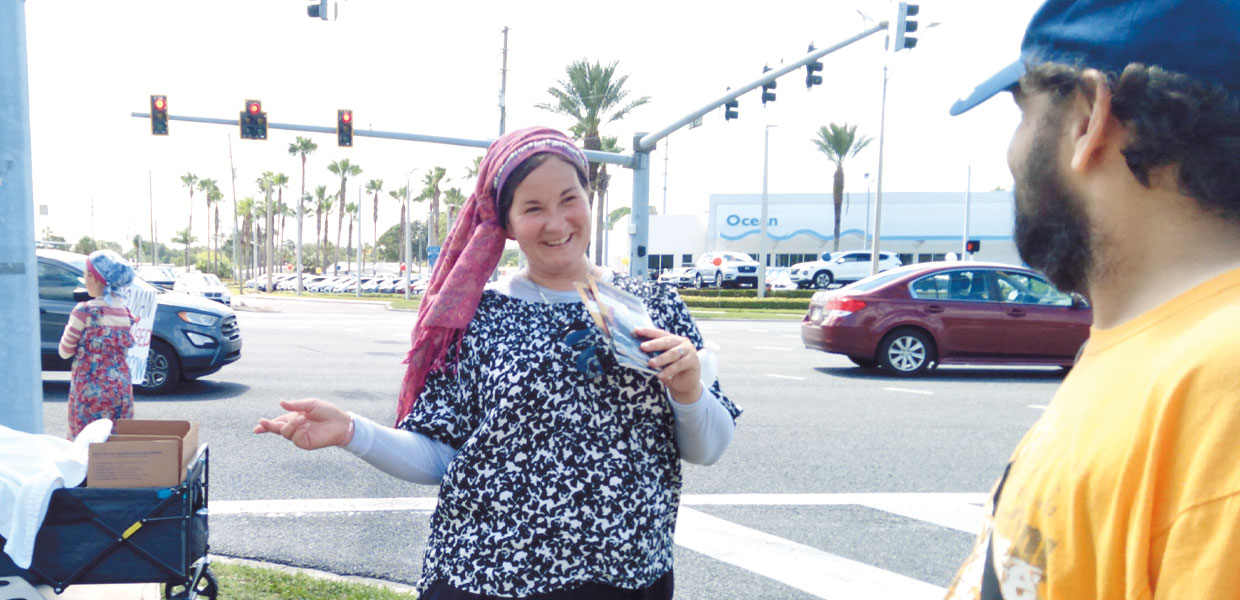 Members from Beth-El Shalom of New Port Richey, Fla., distribute literature at a busy highway intersection.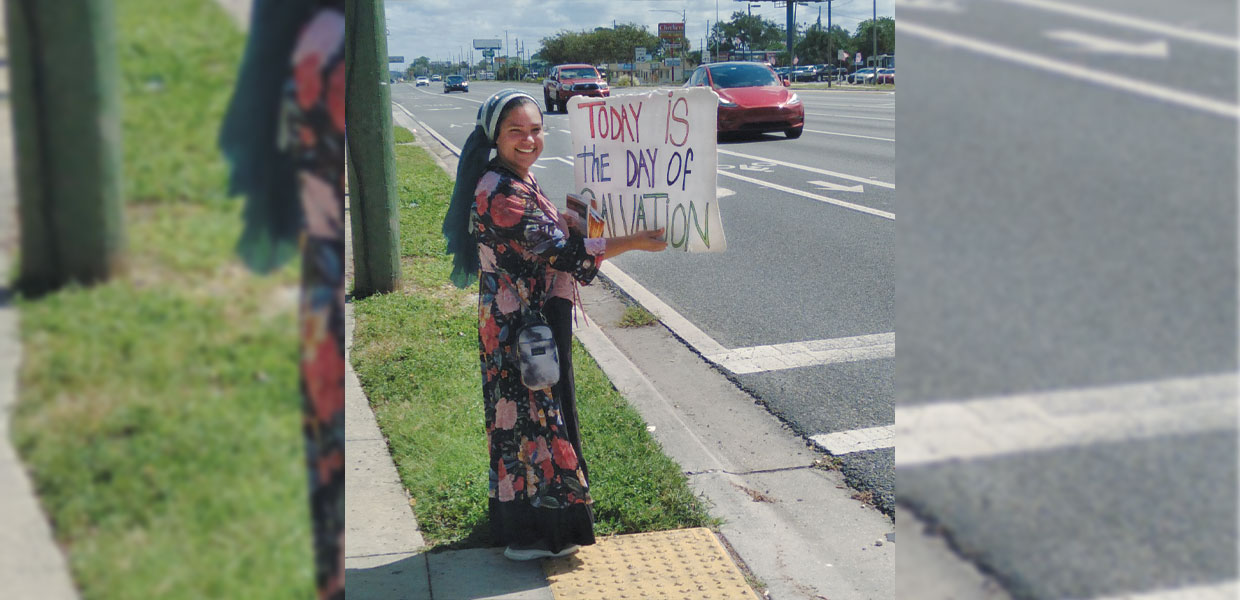 A sign welcomes drivers on busy US 19.
A stretch of straight, flat, and wide highway US 19 in Pasco County, Fla., has become known as the deadliest highway in the country. This did not dampen the spirits of some New Port Richey Beth-El Shalom members and friends such as the Netan family, who went to a busy US 19 intersection to witness for God one summer weekend.
In just a few hours, hundreds of books, Bibles, tracts, and cards were given away. Prayer and Bible conversations were held with many people.
Two men stopped by to bring water and ask questions. Jeff Zaremsky, pastor, mentioned that the Bible says, in the Gospels, that no one who gives a cup of water to one of my disciples will lose out on his reward. They had never heard that before. In talking with them further, it was apparent they had never read the Bible. The team was able to answer their many questions, pray with them, and give them a Bible, a book, and Shalom Adventure cards.
Some people asked for prayer and a book while stopped at the red light and stayed stopped even when the light turned green. Most often the cars behind them did not honk even though they were going to miss the light because of the prayer taking place in front of them. The few times people honked, those receiving the prayer did not budge until the prayer was over.
A car stalled right in front of the team. Two members were able to push them off the road, give them water, help diagnose the problem, temporarily get the car running, and follow them to an auto shop while leaving them with a Bible, book, prayer, and a Shalom Adventure card. They were very thankful.
The world wants all to believe that most people are anti-God and anti-Bible, but the majority of the people on these busy streets honked, waved, gave thumbs up, and stopped to receive books, prayer, and conversations. People want to know more about God. They are just waiting for believers to interact with them.
Florida | October 2023