BY H. Anesta Thomas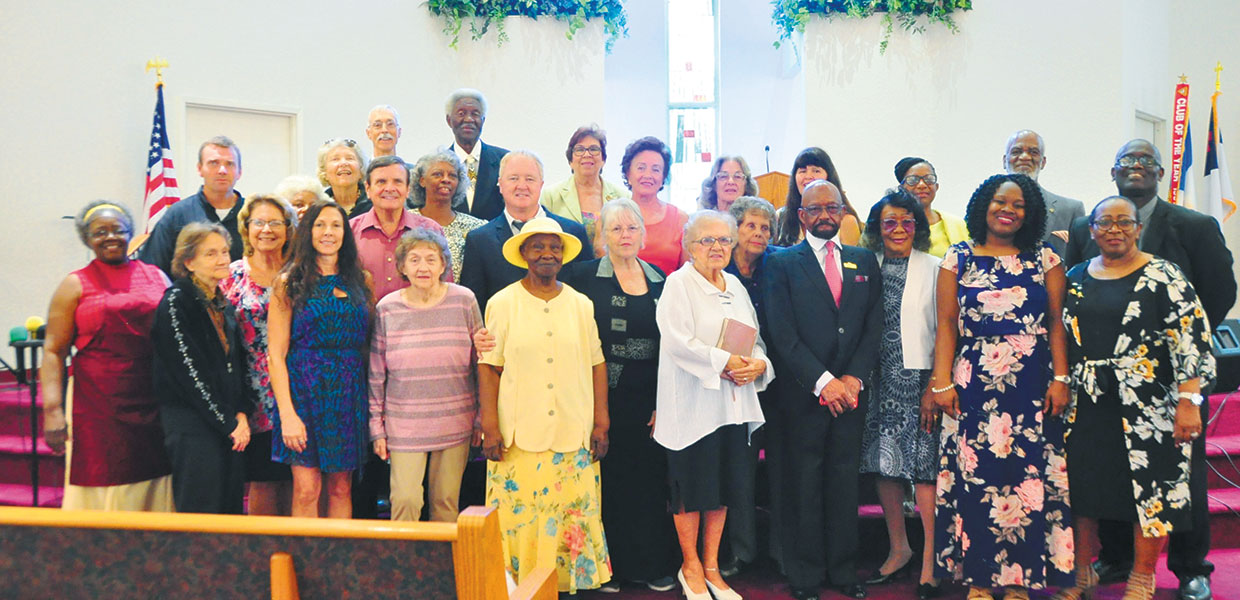 Some of the original members who started Midport Church 10 years ago
With praises and thanksgiving, Midport Church in Port St. Lucie, Fla., celebrated its 10th anniversary on May 18, 2019. It was with a leap of faith that in 2009 a small group of members of the former Jensen Beach Church decided to accept the challenge posed by Don Shaw, then pastor, to build a larger church in a new location with a 12,500-square-foot building with sanctuary capacity of 320, Sabbath School classrooms, and a fellowship hall seating 150.
It was a day of blessings for members and visitors who celebrated while reiterating some of the miracles God worked to bring this challenge to fruition:
$1 million property asking price was slashed in half when owner learned the prospective buyer was the Adventist Church, as she had been so blessed by her Adventist caregiver.
Surveyor's charge would be $30,000. On a bright, sunny, cloudless day, lightning struck the property igniting a fire. The Forestry Department cleared trees and created roadways to fight the fire. When the surveyor returned, he charged $1,500.
Construction costs skyrocketed due to a boom in real estate, but when the group was ready to build, the market plummeted and building costs fell.
The message for the day, "God's Special People," was presented by Mike Cauley, former president of Florida Conference.
Dennis McOmber, current pastor, presented his outreach vision for the future. He noted statistics from when the church opened 10 years ago: 50 members, four children, and one adult Sabbath School class. Now, the membership stands at 365, every classroom is full, and there are several ministries. Another monumental achievement was applying and receiving a license to operate a radio station at the church that now reaches St. Lucie County and north Martin County.
The celebration ended with a concert by singer and artist Charles Haugabrooks.
Florida | August 2019