Kaye M. Jones, Midport IMVO coordinator.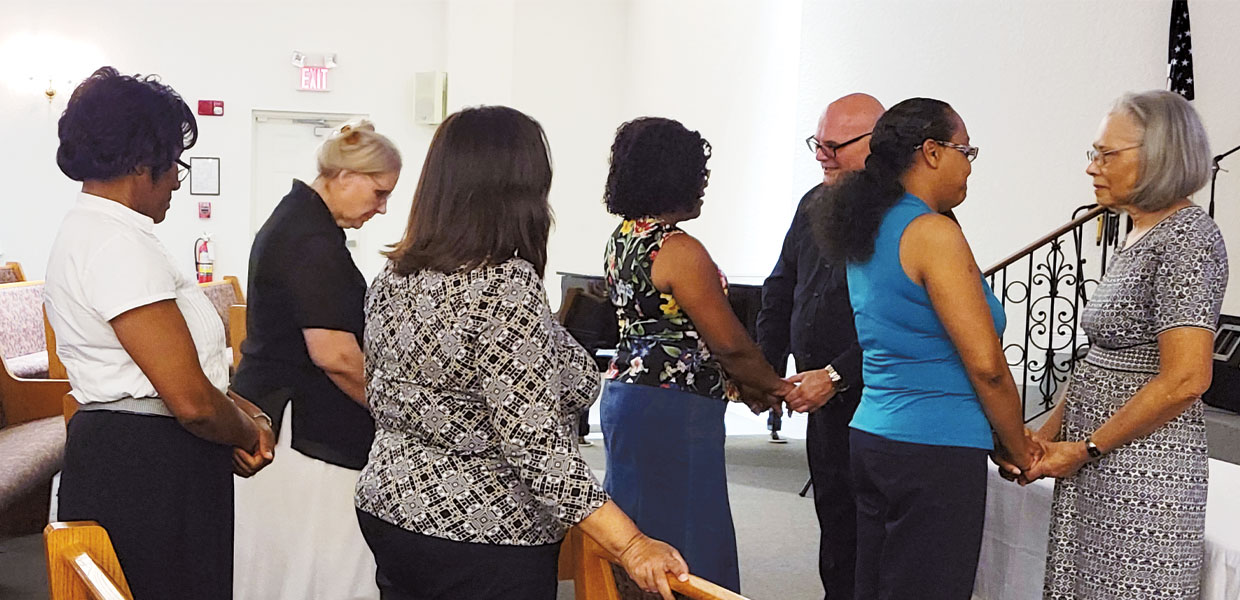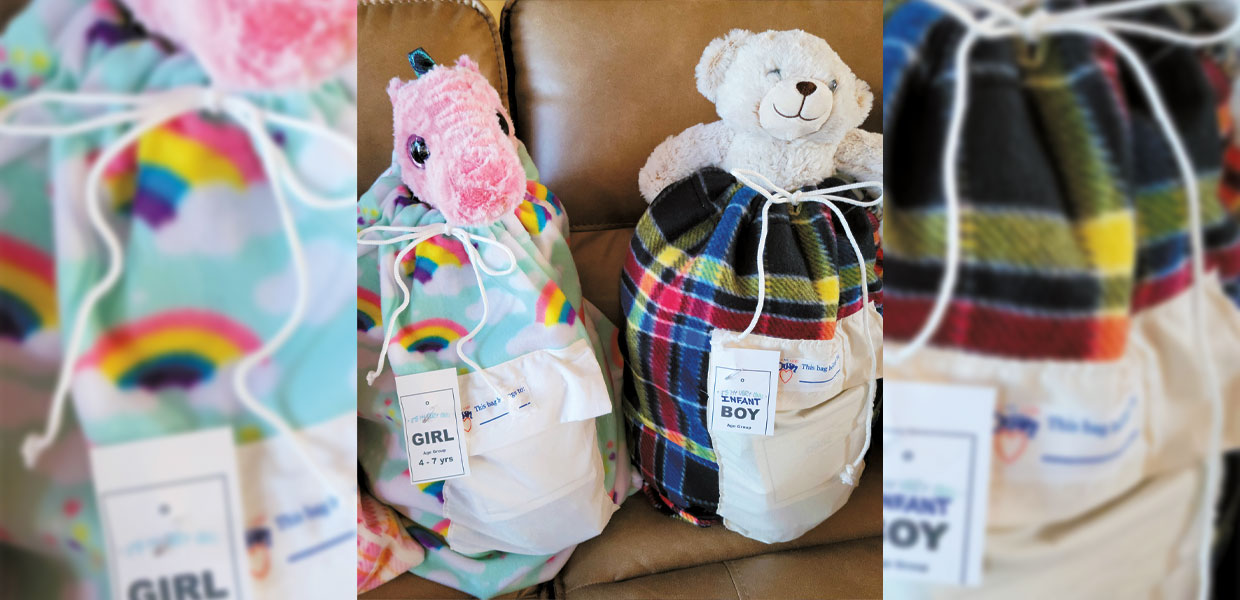 Anointing, "Wrestling with God in Prayer," and Health Seminar
Blessings abounded at Midport Church in Port St. Lucie, Fla., during the annual Women's Ministries Day events in June, led by Selma Bennett, director.
An anointing service ushered in the Sabbath on Friday evening. Participants listened as Joan Gibran, Ph.D., from Southeastern Conference's Port St. Lucie First Church, spoke of the practices of anointing and provided time for individual silent prayer. Paul Campoli, pastor, and Gibran then prayed individually with each person attending, followed by prayer with each other. Attendees went away with a new sense of service for Jesus.
Sabbath morning began with a panel discussion on the Sabbath School lesson. Activities and events of the past year, such as the "Moms in Prayer" group; baby showers; health walks; and "It's My Very Own" (IMVO) volunteers, an outreach to displaced children, were shared via a slideshow created by Kayla Brown.
The Sabbath message, entitled, "Wrestling With God in Prayer," was given by Gibran. All in attendance were given food for thought regarding Jacob's life and the night of wrestling with God before coming face to face with Esau. The message of Jacob's wrestling and the transformation from going his own way to a change of heart was well received.
The men of Midport served a fellowship luncheon, followed by Sheryl Timol, nurse practitioner, leading a seminar on women's health.
Contributions for Sarah's Kitchen (a local community outreach to the homeless and needy) and the Midport chapter of IMVO were requested and brought in by members and visitors.
Participants said they felt a special renewal and refreshing.
Opportunity to Show God's Love in the Community
Matthew 5:16, "Let your light so shine before men; that they may see your good works and glorify your Father in Heaven," is the guide for IMVO at Midport Church. The Midport chapter of IMVO, operating under women's ministries, recently received the Diamond Award from a local agency, Communities Connected For Kids (CCFK). The award cites the Midport chapter's commitment to service for the community. CCFK serves children of the Treasure Coast in Indian River, Okeechobee, Martin, and St. Lucie Counties.
Every four to six weeks, the Midport chapter puts together donations of homemade Bags of Love containing handmade quilts, stuffed animals, toiletries, toys, school supplies, diapers, and other needed items for infants to 17-year-olds to keep as their very own. The bags are given to the local agency and then distributed to children removed from unsafe home situations. Often, the children leave home with only the clothes on their backs or a few belongings in a trash bag or backpack.
Midport Church supports the IMVO work with donations and dedicated volunteers. The chapter put bags together even during COVID and, to date, has provided more than 200 bags to be distributed.
The Holy Spirit continues to lead in amazing ways. Funds, volunteers, quilts, material for bags, and donations are just a few of the things that are provided just when needed. Midport praises God for being able to serve the community in this special way. As a bonus, it provides joy to each volunteer.
The original IMVO ministry began under the leadership of Barbara and Jack Neher, Adventists in Kentucky. There are now chapters in the United States, Canada, and Australia. Visit IMVO.org for further information.
Florida |