BY Stefanie Green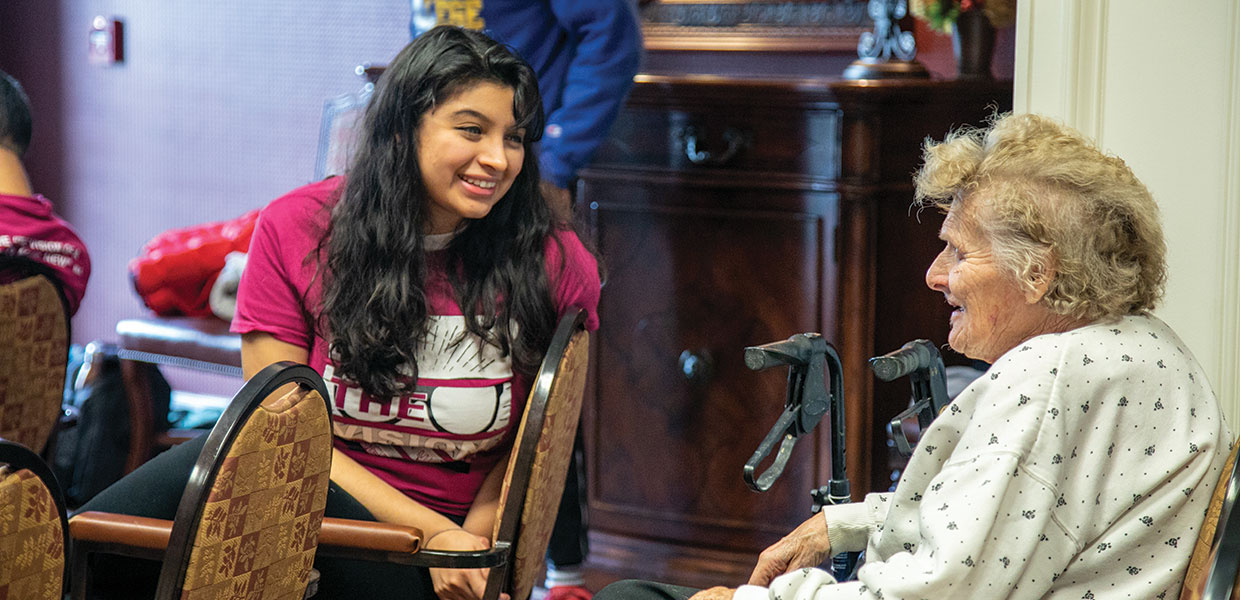 Diana Alarcon, sophomore fine arts major, visits with Grace, a resident at Garden Plaza of Greenbriar Cove in Collegedale.
Keyanna Schultz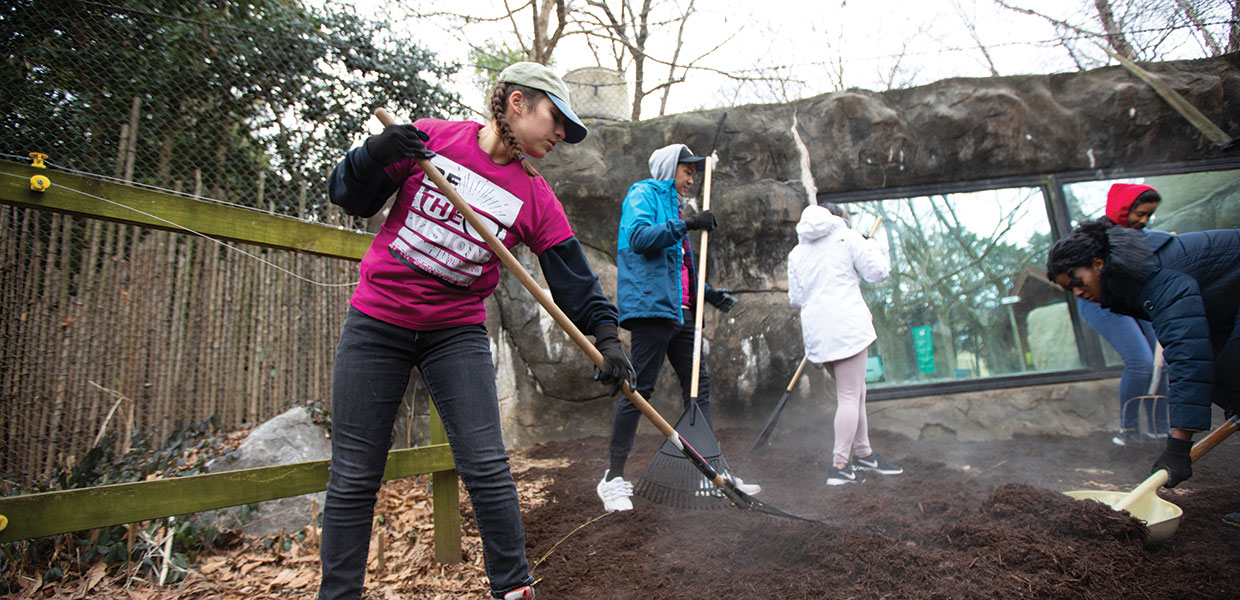 Students spread mulch in animal enclosures at the Chattanooga, Tenn., Zoo.
Calvin Serban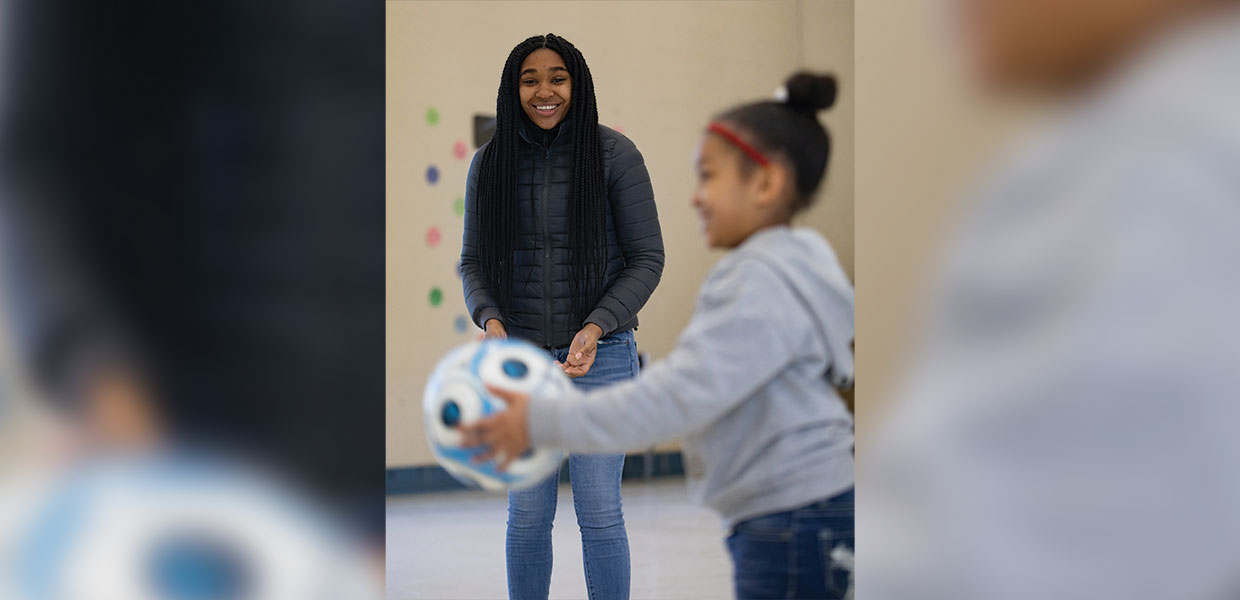 Leann Montaque, freshman nursing major, plays games with children at the Chambliss Center for Children in Chattanooga.
Calvin Serban
This Martin Luther King Jr. Day, Southern Adventist University students, employees, and alumni continued the University's tradition of honoring King through service to the community. More than 1,000 participants came together for Southern's MLK Service Day to serve local organizations and community members within the Chattanooga, Tenn., area.
This year, Southern partnered with more than 50 organizations, including the American Red Cross, Chambliss Center for Children, Chattanooga Community Kitchen, and the Samaritan Center. Daniela Trejos, junior liberal arts education major, volunteered with approximately 100 other students to host a street store with the Salvation Army. The team helped those in need pick out warm clothes, while also talking and praying with the visitors.
"It was wonderful being able to build relationships and share hope with people who are experiencing homelessness in Chattanooga," Trejos said. "I really appreciate the fact that Southern provides us with endless opportunities to serve, and I look forward to participating again next year."
One of the exciting new partnerships this year was with Erlanger Health System. Various musical groups performed at Erlanger Medical Mall, bringing hope and cheer to the patients, employees, and visitors. Students from Southern's School of Music participated, as well as other individuals from across campus who have a passion for spreading the love of Christ through music.
"I'm always on the lookout for new ways that students can serve, so they can find something they really enjoy doing," said Jennifer Carter, Southern's Christian service director and coordinator of MLK Service Day. "I choose partnerships that help those in need, and highlight the talents of our students."
Southern Adventist University | March 2020