By Josette Paschal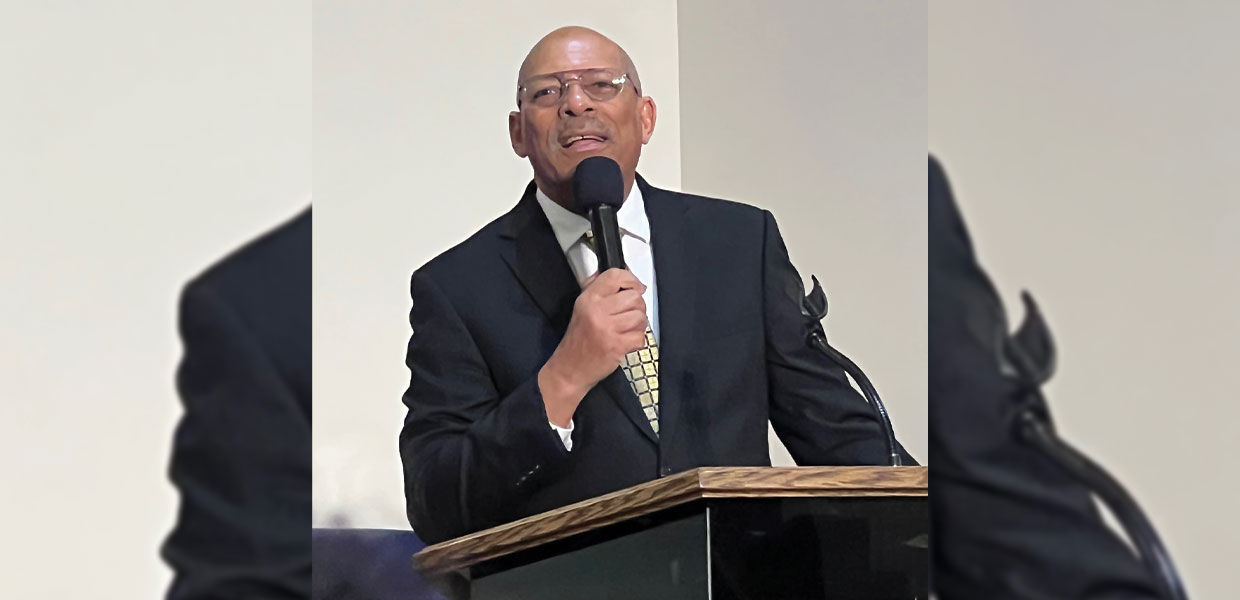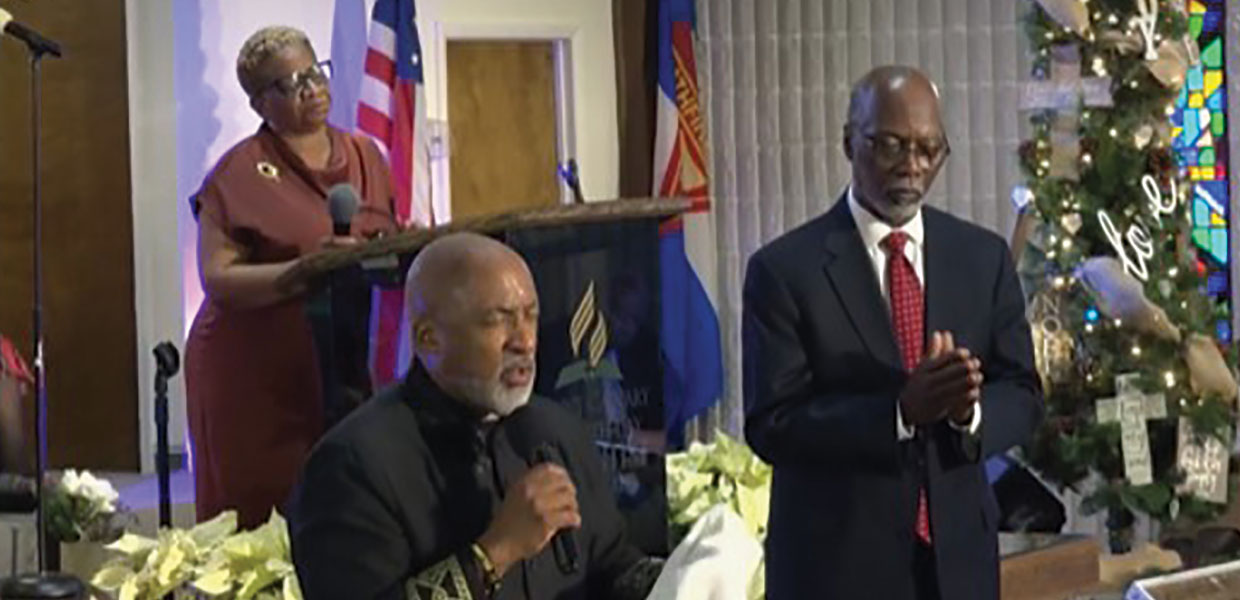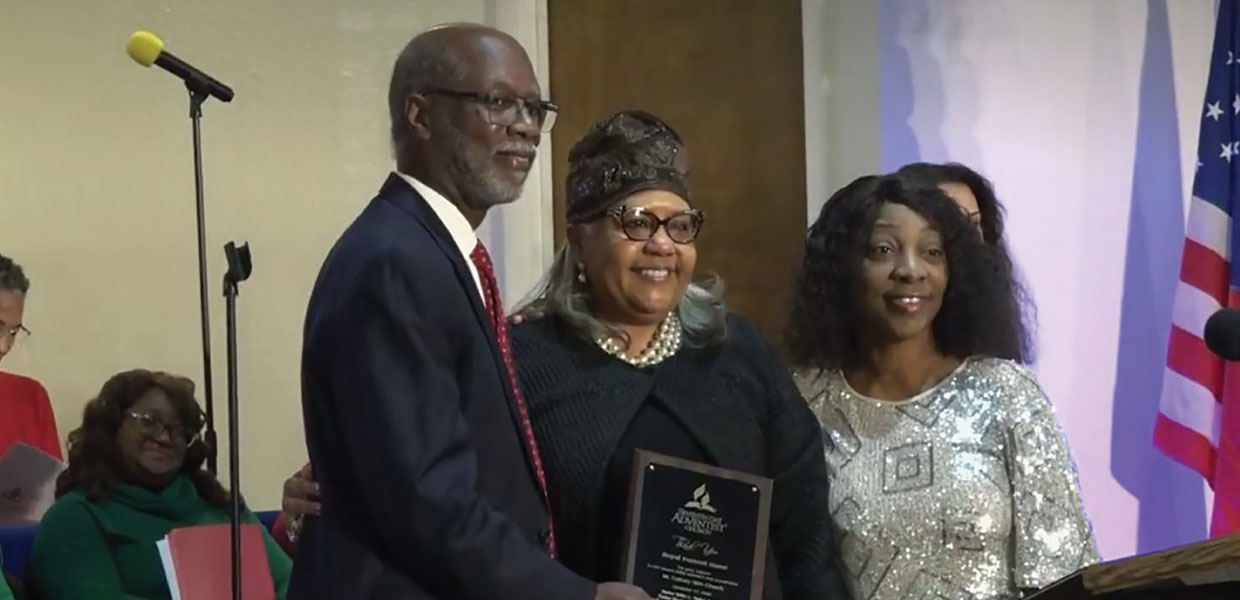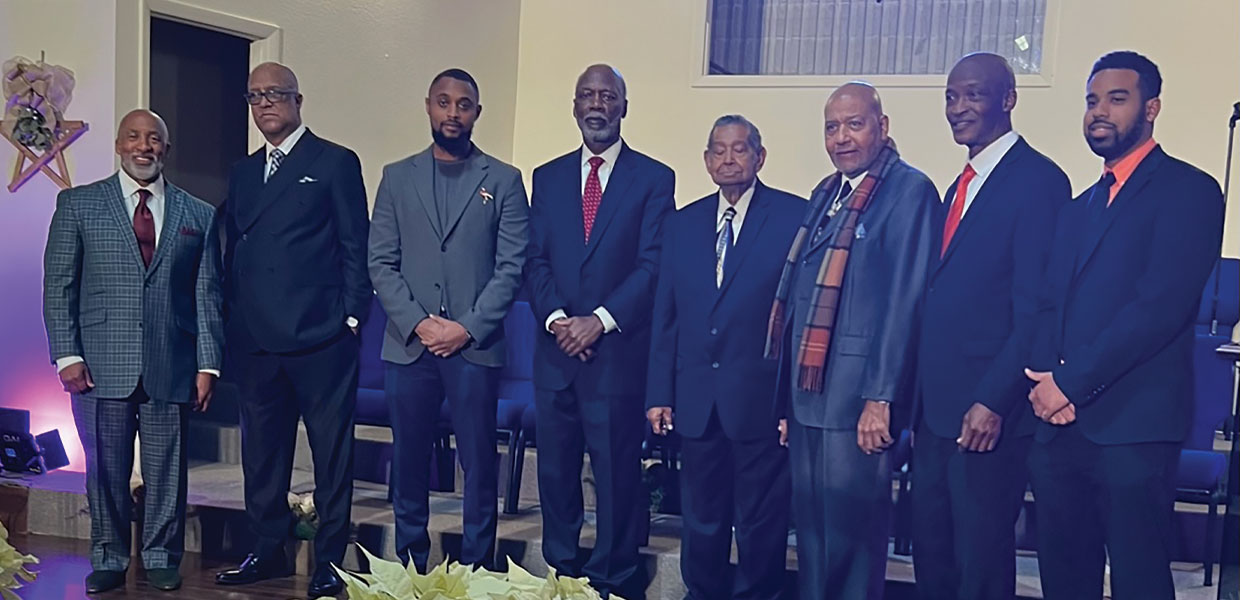 In honor of Mount Calvary Church's, Huntsville, Ala., 40th Anniversary (1982-2022), the church took the opportunity to celebrate by having all previous Conference presidents and pastors return and share in the three-month celebration beginning October 2022. Benjamin Jones Jr., president for South Central Conference, started the celebrations by speaking on Sabbath, October 8, 2022, and Rupert Bushner, D.Min., former pastor, capped off the celebration and spoke on December 17, 2022, for the Grand Anniversary Sabbath. All the speakers shared a soul-stirring, inspirational message.
The Anniversary Committee, which was chaired by Josette Paschal and co-chaired by Lorna Knight, met monthly since August 2021, to plan and execute the anniversary celebrations.
There were four honorees chosen. Two church individuals, Vera Bartholomew, a current member, and Yvonne Gidden, a former member. They were chosen for their tireless efforts in serving the church's senior citizens and community needs. Two community honorees were Royal Funeral Home and Albert's Flowers. Mount Calvary honored Royal Funeral Home, represented by Karen Jones Smith. Royal Funeral Home graciously opened its doors to the church to worship while the current church purchased land and obtained building plans to build the church. The first church pastor, Eric C. Ward, and the funeral home team relationship with James A. and Barbara Hundley Jones were valued, and an integral part of Mount Calvary's historical story.
Well wishes were received from numerous businesses — including the Southern Union Conference with a proclamation sent by Ron C. Smith, D.Min., Ph.D., president; South Central Conference's president, Benjamin Jones Jr.; and Royal Funeral Home — which were displayed in a special historical souvenir booklet. Honorable Devon Keith, councilman of Huntsville City District 2, provided a proclamation on behalf of the City of Huntsville and Tommy Battle Jr., mayor, and the respective councils.
The church was very grateful for the baptized souls, and for the support of the members and community residents during the years. Carrie Oats and Estefania Howell, church members, were extremely instrumental in soliciting several ads in support of the event.
The Grand Anniversary Sabbath was a wonderful day for Mount Calvary as it highlighted its history. An elegant evening gala crowned the wonderful experience. The strategic mission of Mount Calvary was celebrated: "Moving from friendship to membership, to fellowship, to discipleship." The anniversary celebration reminded and recommitted the members of Mount Calvary to its mission.
South Central | June 2023