BY Tobi Pawson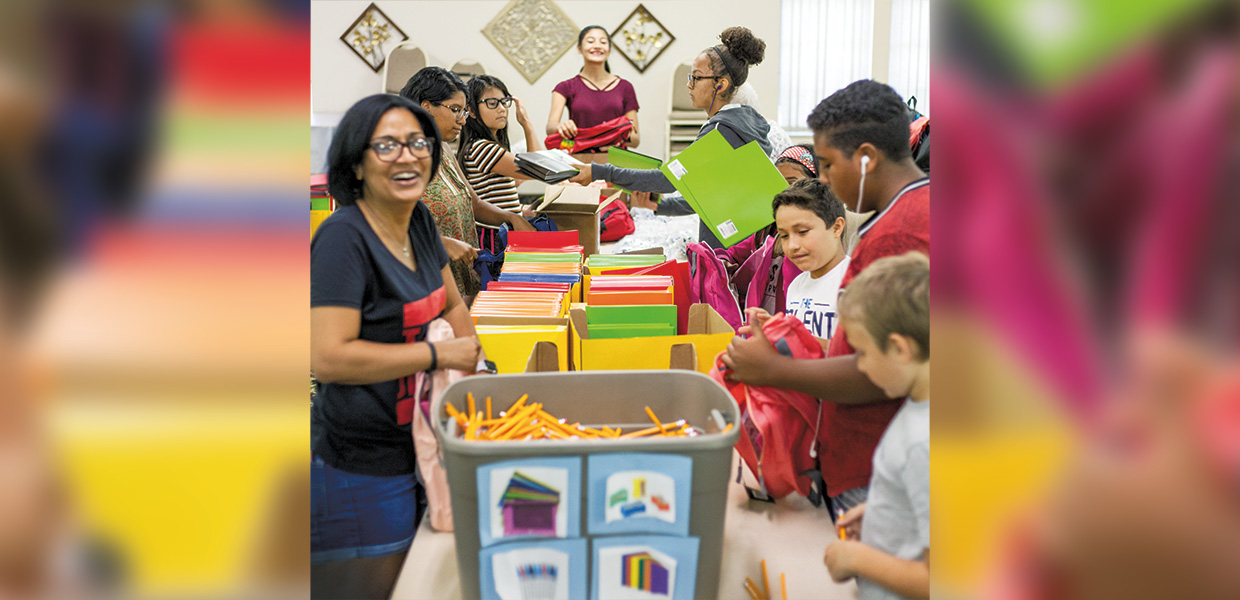 A week prior to the Back-to-School Rally, members of various ministries, including community services and Pathfinders, joined Uplift Praise to stuff 1,000 backpacks.
Marc Doley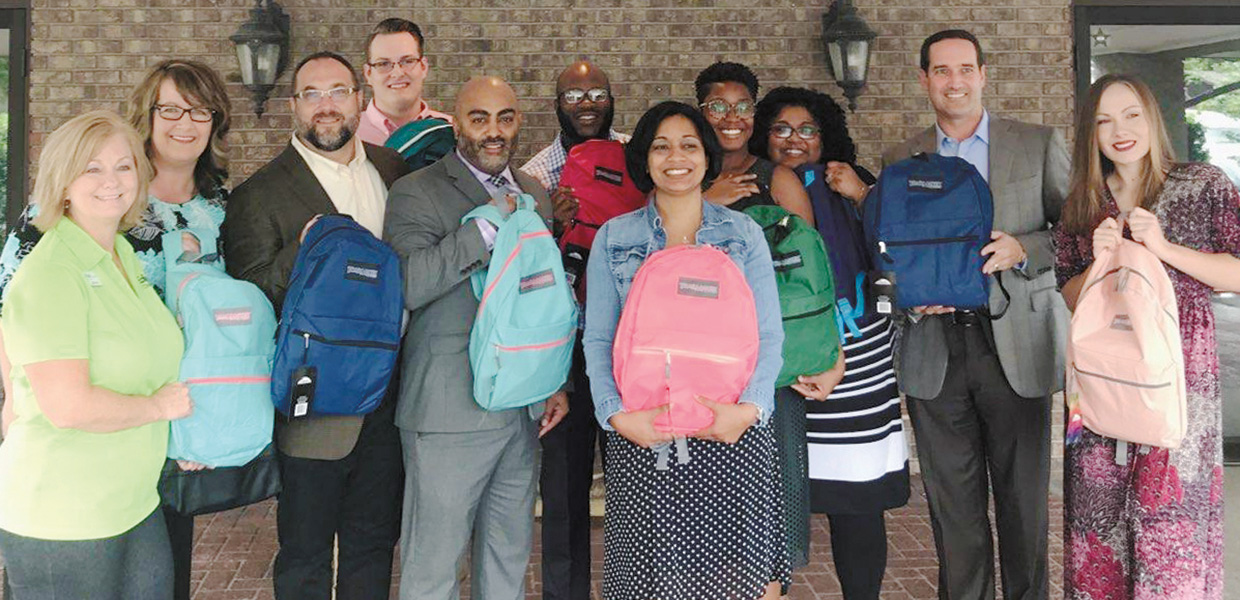 Kelly Rossi (left), director of foster care for Eckerd Connects, accepts backpacks for their program. Jason Dunkel (second from right), CEO of Florida Hospital North Pinellas, partnered with Uplift Praise in providing the backpacks.
Tobi Pawson
Uplift Praise, an outreach ministry of New Port Richey, Fla., Church, partnered with Florida Hospital North Pinellas for a Back-to-School Rally on August 5, 2018. "It was truly amazing to see how the Lord put all of the details together to reach our goal of providing 1,000 backpacks to families in the community, including the generosity of our church members, and the partnership with Florida Hospital North Pinellas on this event," reflects Jonathan Pawson, church pastor.
More than 500 backpacks filled with school supplies were handed out during the five-hour event. Ministry booths included refreshments, prayer coordinators, and representatives of the Pathfinder Club and Christian Adventist Academy.
It was an answer to our back-to-school prayers! God truly provided for the kids that day. We were so excited to come to the church on August 11, and fill a van and an SUV full of stuffed backpacks! We took them directly to our west Pasco offices and stocked the shelves. This church and the hospital made the first day of school a great one for so many foster children in Pasco County, and I cannot thank you enough!"
"We were happy to partner with the church on its initiative to provide backpacks and school supplies to children in need," reflected Jason Dunkel, CEO of Florida Hospital North Pinellas. "Supporting our community's youth and their education is important to our hospital, and we were pleased to provide the children with items that will help with their success in the school year ahead."
Florida | January 2019