Iris Errar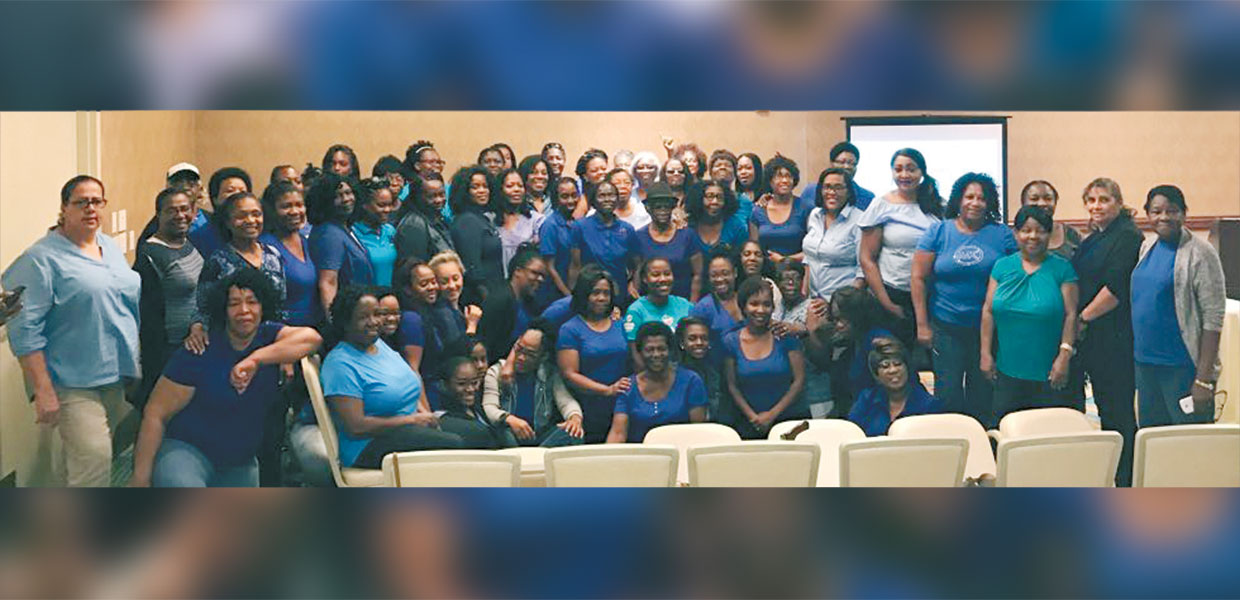 Participants of Norland Church's women's ministries weekend, themed Sole Sisters
Sole Sisters was the theme for the women's ministries weekend, May 19-21, 2017, at Norland Church in Miami Gardens, Fla. The weekend kicked off on Friday with a praise and worship session followed by Casey Coehlo's presentation featuring a story of two sole sisters in the Bible, Ruth and Naomi. All shades of blue as well as all types of shoes were encouraged to be worn by attendees.
On Sabbath, "The Sisterhood of Shoes, Buy One, Get One," presented by Christine Rose, first lady of Eliathah Church in Tamarac, Fla., opened eyes to the fact that Jesus Christ was the One who paid the full price so sinners can be set free. The sermon ended with five power-laced prayers in which every person in the congregation was included.
Later that evening, 78 women carpooled to Hilton Singer Island for Vespers on the beach, where a beautiful sunset brought a close to the Sabbath.
On Sunday morning, a prayer walk was interrupted by rain; however, a few women decided to continue praising God and creatively conducted a poolside devotion.
After a sumptuous breakfast, the final program featured Rozlyn Stewart, first lady of the West Palm Beach, Fla., Church. She elaborated on who sisters are, and the characteristics of sisterhood in the Church and in society as a whole.
Participating in various activities made the sisterhood concept more practical to the sisters of Norland. The weekend was well spent together in the presence of the heavenly Father. Because of Him, all can truly say they are sisters in the Lord.
Florida | August 2017