BY Janice Galambos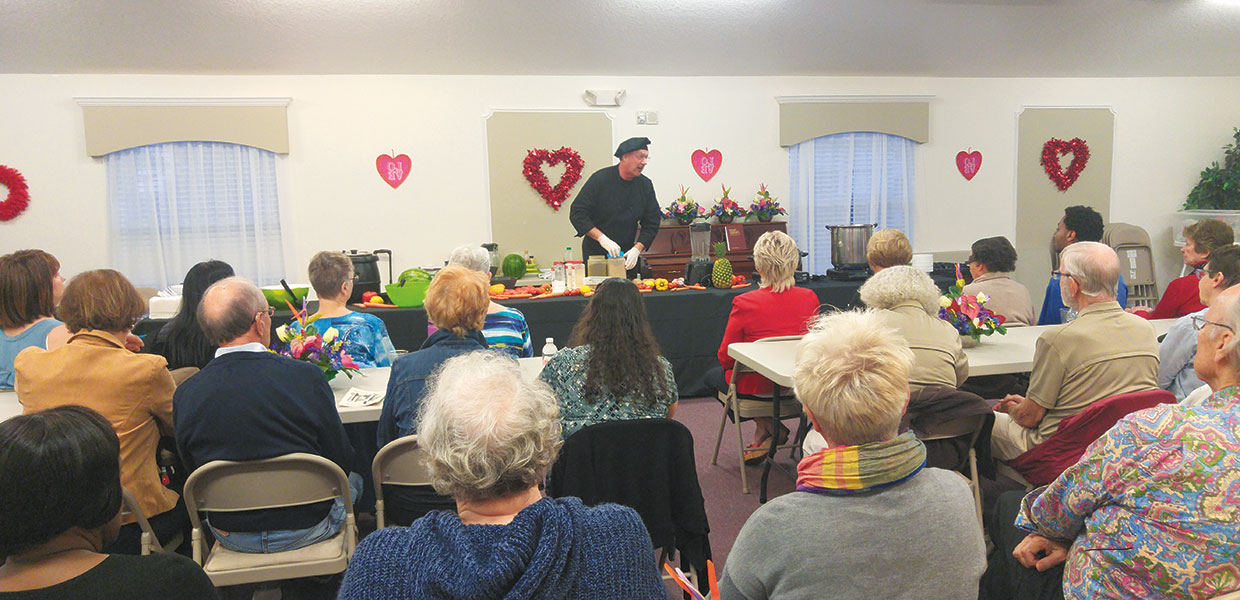 Attendees at North Lake Church in Leesburg, Fla., interact with chef Mark Anthony as he demonstrates eating a healthy vegan diet.
Janice Galambos
North Lake Church in Leesburg, Fla., recently hosted a three-hour vegan cooking demonstration by Chef Mark Anthony. He prepared and cooked all of the food right in front of the audience, while sharing many health principles.
"It was worth coming," and "The food was great," were comments voiced by the more than 70 people in attendance. A drawing was held for free books, and Anthony's cookbooks were available for sale.
The program information was placed several times on Facebook, announcements appeared in the church bulletin, and emails were sent to members. The church radio station also aired information on the program. Plans are underway for attendees to be invited to other health programs offered by the church.
Anthony is a frequent guest on 3ABN television, and has traveled throughout the United States giving more than 1,000 demonstrations at no charge for the program or his travel. He is a firm believer in the vegan way of life, and has written two cookbooks relating to the "science" of his cooking.
Florida | July 2019