BY Romela Población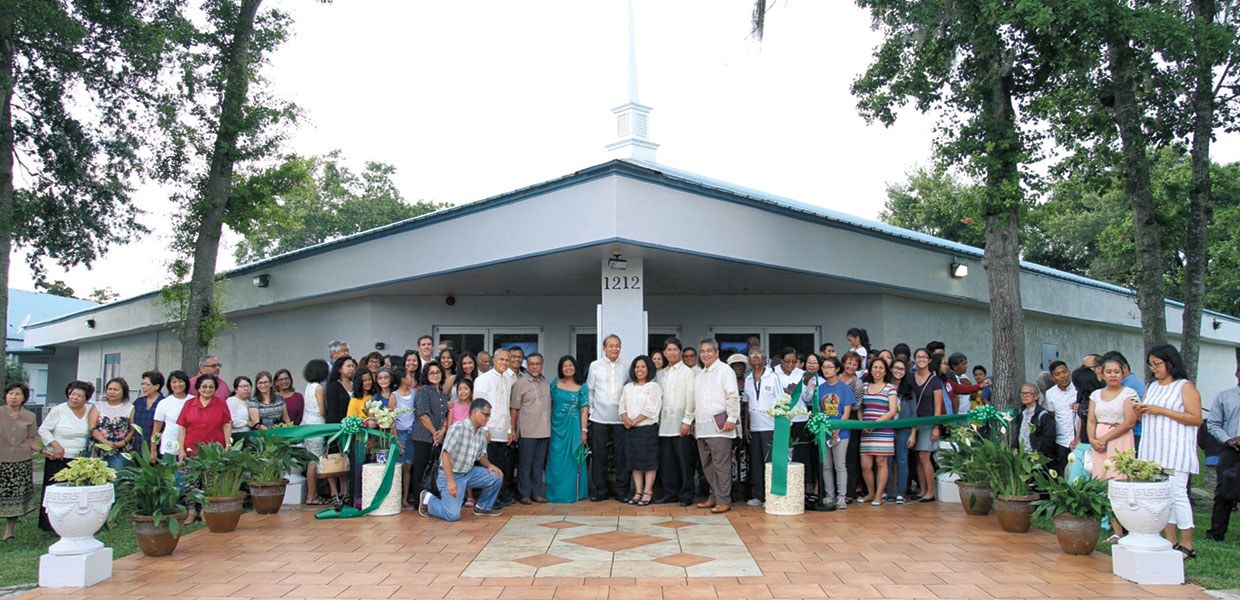 Members and guests celebrate the dedication of Orlando Filipino Church's new facility.
Ben Población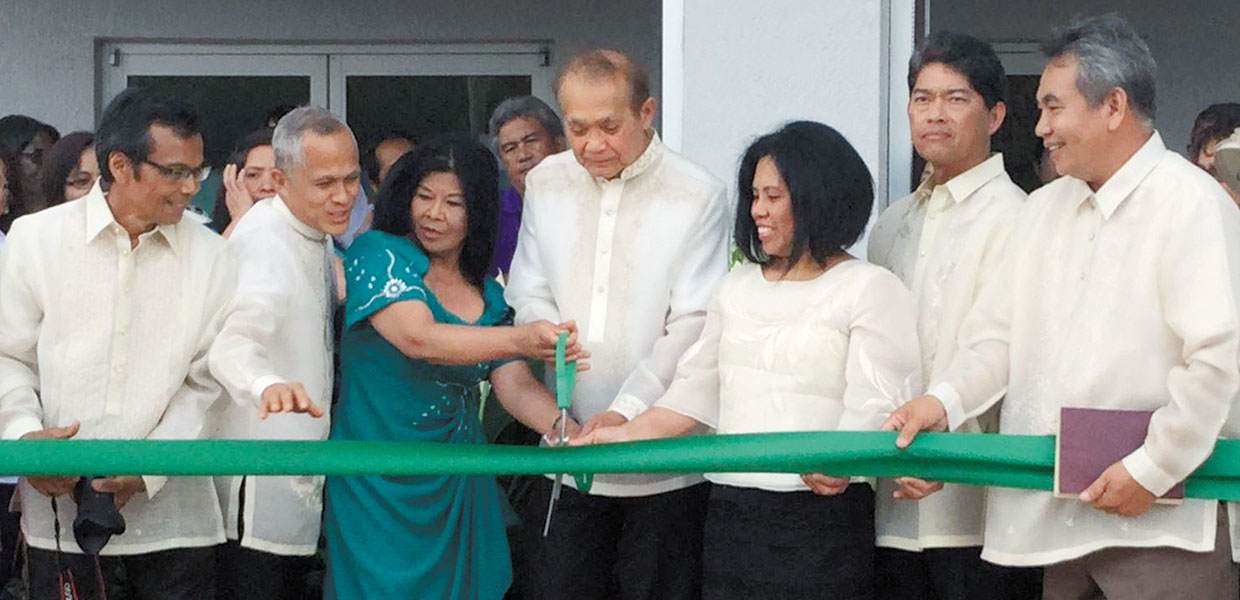 Orlando Filipino Church's executive team participated in the ribbon-cutting ceremony. Pictured from left: James Patacsil, head deacon; Nelson Osano, church administrator; Romela Población, church clerk; Tony Habaradas, associate elder; Susan Caro, church treasurer; Joseph Layson, head elder; and Daniel Catangay, pastor.
Ben Población
Members of Orlando Filipino Church gathered on the first weekend of August to celebrate the long-anticipated first Sabbath in their new worship facility.
On Friday evening, August 5, 2016, members and guests arrived at the renamed new home, Orlando Filipino Seventh-day Adventist Church and Community Enrichment Complex, 1226 Bunnell Road, Altamonte Springs, Fla. Here, they witnessed the ribbon-cutting ceremony and a prayer of thanksgiving led by the church's executive committee members. The next day, a special Sabbath dedication service was held where Mike Cauley, Florida Conference president, offered a dedicatory prayer for the church and its officers.
The mission of this congregation of more than 360 members is "To Know Christ and Make Him Known." "The Lord has blessed our church in terms of the growing number of members, and the increasing opportunities for outreach," says Daniel Catangay, pastor.
The campus, on approximately 10 acres, was purchased from Forest City Spanish Church when that congregation moved to a new location. In addition to a 750-seat sanctuary and a gymnasium, the property also includes two buildings with more than 18,000 square feet in which to host outreach events for the community. "God gave us more than what we asked for in these facilities," says Catangay.
Florida | November 2016