Leo Ranzolin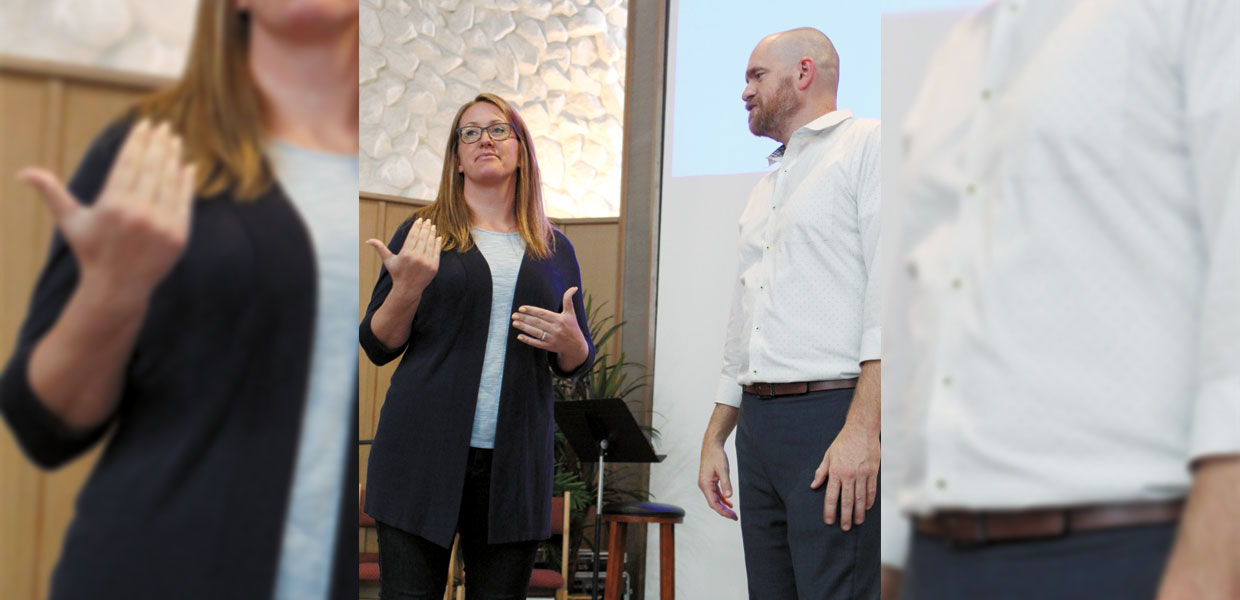 Actively participating in the Church Bible Reading Plan dramatically transformed the spiritual life of Kelsey Higgins, who shared her testimony with Blake Jones, pastor of Fort Myers Church.
Andrew Fraser
Blake Jones, pastor of Fort Myers Church, started a unique plan of daily Bible reading, testimonies, and witnessing. Each member receives a daily Bible reading, and the pastor's message each Sabbath is focused about the reading of that week.
Before the sermon, the pastor interviews someone who was touched by the Bible reading and/or received the message through the witnessing of a church member. The plan is to equip disciples, to grow in Christ, and to follow Jesus' example of service. As Christians, there is an all impelling need to follow Jesus and to be fruitful: "If you continue in my word, you are truly my disciples; and you will know the truth, and the truth will make you free," John 8:31.
The Christian lifestyle is to love one another and to make disciples. This ministry of Jesus must be deeply ingrained in the life of every Christian. As the Bible is read daily, it is the hope that each church member will be prepared by an encounter with Jesus and be touched by the great responsibility to share it with families and neighbors. "You cannot share something you don't have," said Del Delker, former contralto singer with Voice of Prophecy.
John says, "By this everyone will know that you are my disciples, if you love one another," John 13:35. That love should reach those who are seeking the truth. As members witness for the Lord, Fort Myers Church is seeing a revival with people surrendering their lives to Jesus and being baptized!
Florida | June 2021