BY Jeffrey Thompson, Ph.D.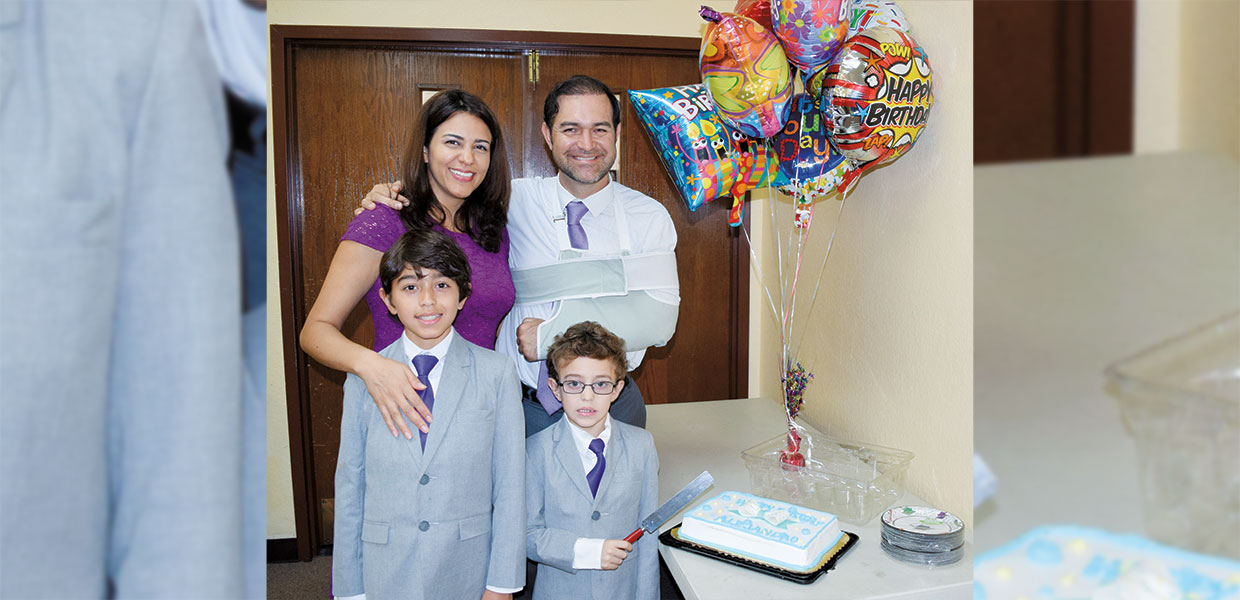 Alejandro Rodríguez received a birthday cake and seven balloons to celebrate his birthday and unique connection with Ft. Lauderdale Church.
Jeffrey Thompson
Freddy Eduardo Rodríguez, Florida Conference associate youth director, spoke for Health Day on November 11, 2017, at Ft. Lauderdale Church. He used 3 John 3:2 as the main text: "Beloved, I wish above all things that thou mayest prosper and be in health, even as thy soul prospereth."
"Everyone should endeavor to live a balanced lifestyle," said Rodríguez as part of a sermon entitled, "Strong and Healthy." To illustrate, he told how as a cyclist he rides his bicycle sometimes more than 50 miles a day. (Unfortunately, a few weeks before, he fell off his bicycle and damaged his left shoulder blade, so he came to the church service with his arm in a sling.)
Rodríguez incorporated into his sermon the unique birth of his youngest son, Alejandro, who was born "Strong and Healthy," even though he had health challenges in his mother's womb. He reviewed the day of his son's birth when he also spoke at the church. During his sermon seven years ago, October 23, 2010, Rodríguez received many text messages indicating his wife had intense pain, perhaps labor pains, and soon his new baby son would be born. At the culmination of his sermon, he sped out of the parking lot and made it to Mercy Hospital in Miami, Fla., in time to be the first to hold his new son.
"What a sermon!" said Jeffrey Thompson, Ph.D., church pastor. "There were many teary eyes; we should have had some Kleenex."
At the end of the sermon, the Rodríguez family ensemble played Amazing Grace, with father Freddy Rodríguez on saxophone, mother Rubelina Rodríguez on piano; and sons Eduardo and Alejandro on violin and violoncello, respectively.
Florida | March 2018