Henrique Gomes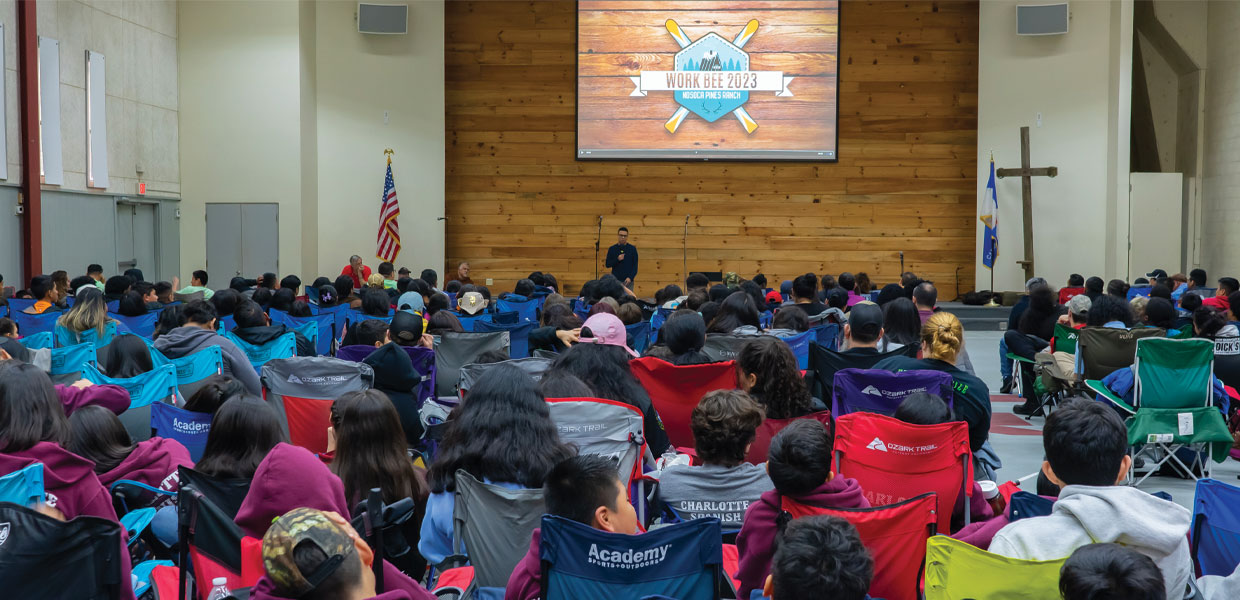 Bryan Arvelo preaches to an attentive crowd.
Vanessa Arana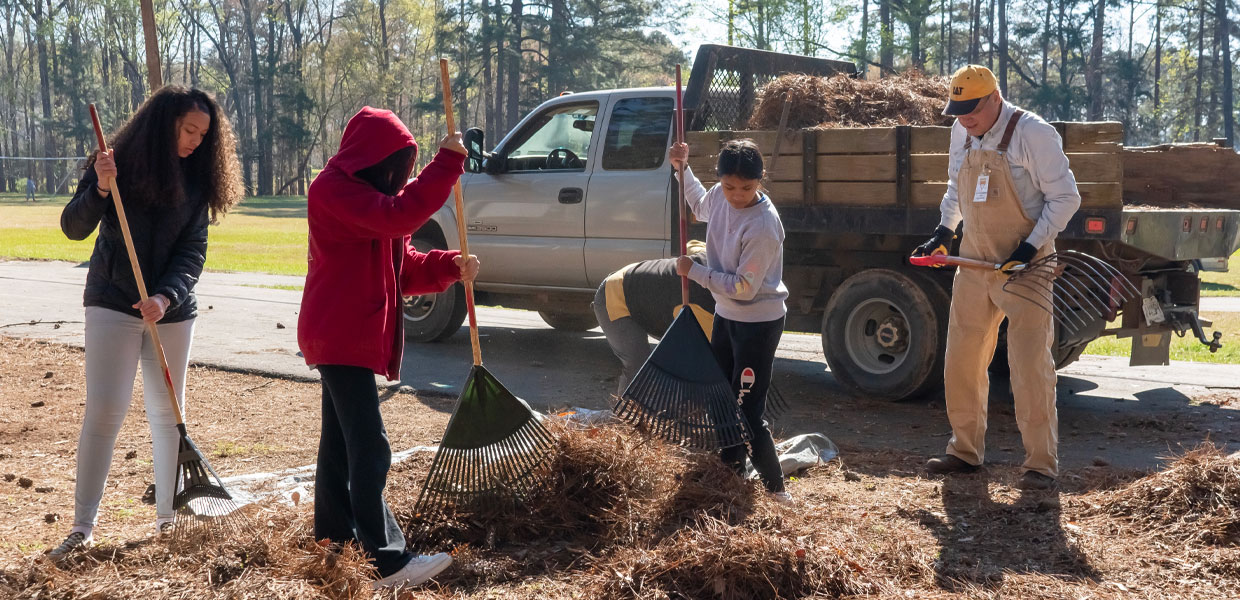 Pathfinders from Hickory spreading straw.
Vanessa Arana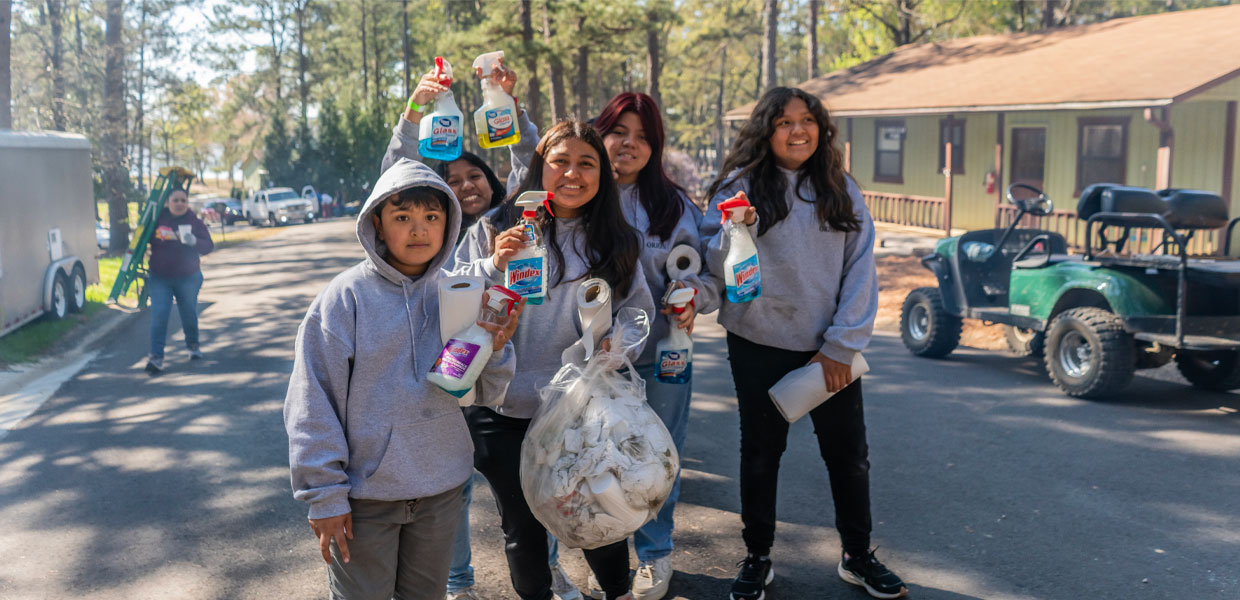 Salisbury Spanish after cleaning windows.
Vanessa Arana
Pathfinder Workbee is Weekend of Faith, Fun, and Community Service
More than 750 Pathfinders from North and South Carolina gathered at Nosoca Pines Ranch in Liberty Hill, S.C., for the annual Pathfinder Workbee event, held from March 17 to 19, 2023, to contribute to the upkeep of the campground. Despite the rain, the clubs arrived for registration, set up their tents, and kept their spirits high with laughter and cheering all over the campground.
On Sabbath, the Pathfinders began the day with a spiritual encounter, where Bryan Arvelo, pastor at Rockingham and Monroe Spanish churches, spoke to an attentive crowd. Later, they worked on different honors available to deepen their knowledge and skills on a variety of topics. In the evening, they enjoyed fun activities to relax and bond with one another.
On Sunday, each club took a different job and went to a different place, working as organizedly as a beehive to make Nosoca Pines Ranch campground look its best. They cleaned, raked, gardened, painted, and completed other smaller jobs, demonstrating their enthusiasm and hard work.
Hector Gonzales, Carolina Conference youth ministries director, stated, "It is inherent in the nature of every Pathfinder to assist their community. What we are accomplishing at Nosoca Pines Ranch is a reflection of our identity as Pathfinders and Christians." Events like the Pathfinder Workbee are essential as they give young people a chance to contribute to something larger than themselves; learn the value of hard work, teamwork, and commitment; and form bonds of friendship and memories that last a lifetime.
The remarkable dedication and enthusiasm of more than 750 Pathfinders from North and South Carolina were demonstrated at the Pathfinder Workbee at Nosoca Pines Ranch. Witnessing young people come together to work hard, learn new skills, and form friendships was a testament to the power of what being a Pathfinder really means. Their efforts to make a positive impact were truly inspiring, and serve as a reminder that when Pathfinders come together with a common goal, they can make a real difference in the world.
Carolina | June 2023