BY Robin Holloway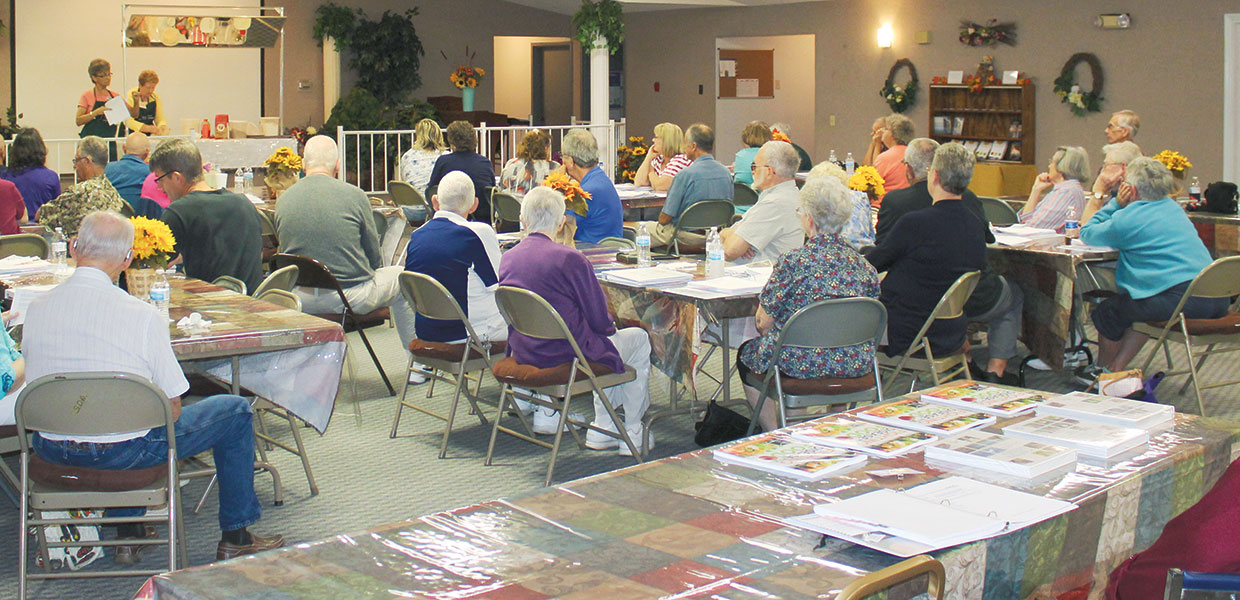 Carole Bear and Jane Baker demonstrate recipes at Inverness StepFast Lifestyle meetings.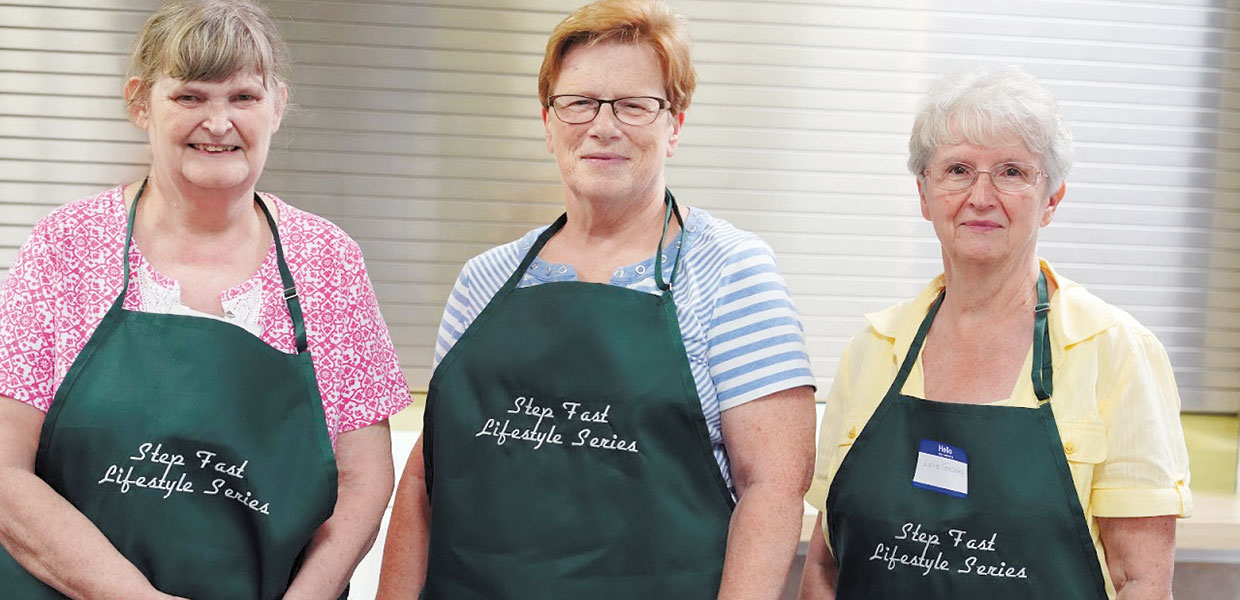 Three Inverness women assist in the StepFast Lifestyle presentations by serving samples and helping with kitchen clean-up: Crystal Day (left), Laura Zummach, and Lois Gadway.
The Inverness Church in the quiet neighborhood of Eden Gardens, Fla., was pressed with need for the health message within their church and community. Multiple members of the church got together and decided to present a 12-week StepFast Lifestyle video series to promote optimal nutrition and physical activity. There were great support and dedication within the church to make the video series a success.
On opening night the StepFast team brought in a physical therapy assistant and an occupational therapy assistant to demonstrate the importance of stretching. The fellowship hall was filled with the community stretching using TheraBands.
Week after week, the StepFast team members introduced the importance of personal lifestyle changes with a focus on a different topic each week and how lifestyle and disease interact. The meetings led to a group walking together once a week.
Each week, Carole Bear, the StepFast kitchen coordinator, demonstrated a simple plant-based recipe according to the teachings of Ellen G. White. "Cooks should know how to prepare simple food in a simple and healthful manner," said White in The Ministry of Healing, p. 186.
Week eight was very special to Carole as she enjoys making bread. She not only demonstrated how to make her bread recipe, but baked enough bread for 50 people to sample it, and made five extra loaves to give away. The attendees learned how to find healthy breads in the grocery store and search tools to use when looking for whole grain products.
The StepFast presentations also presented the vegetarian diet for optimal nutrition, with a completed resource guide binder by the end of the program filled with a fitness manual, handouts, and recipes. The series brought together new community faces and many faithful church members.
"Many attendees discovered the church's food store," reported a church member. The team members are looking forward to another health message meeting in the future.
Robin Holloway, the program facilitator, was impressed with the commitment to lifestyle changes made during the 12 weeks. The program would not have been a success if it were not for the dedication of Mare Holloway and the guidance of the late Bob Scarborough.
Florida | April 2019