Paul Rau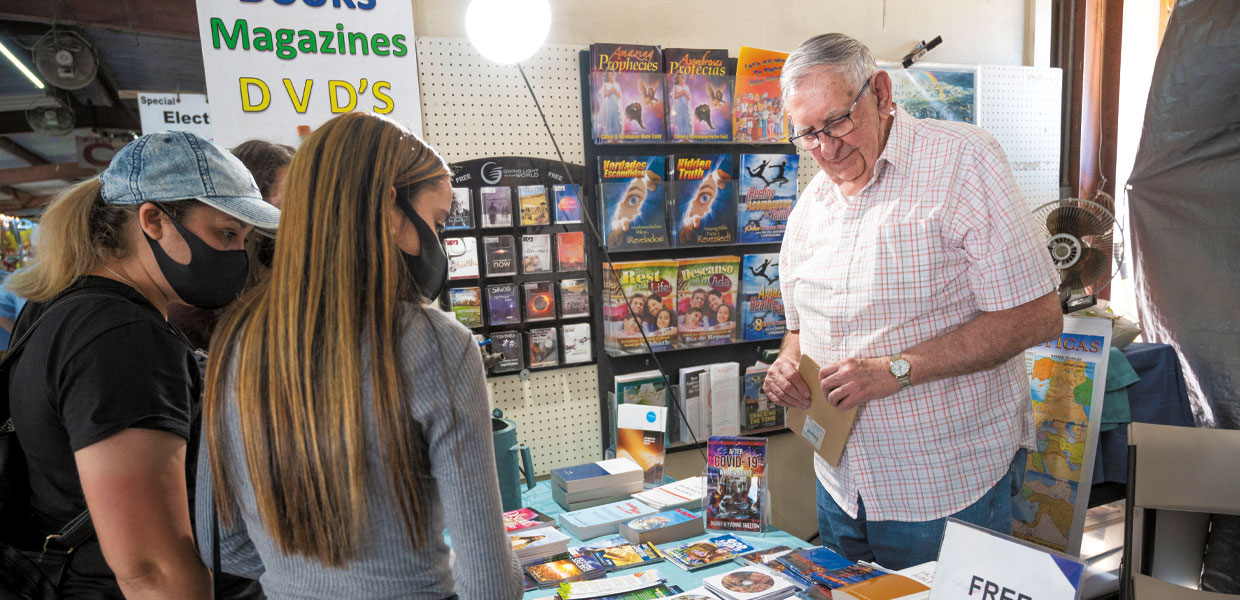 Plymouth-Sorrento Church hosts a literature evangelism program at Renningers Flea Market in Mt. Dora, Fla., overseen by Dave Sanders (right).
Ryan & Cindy Peterson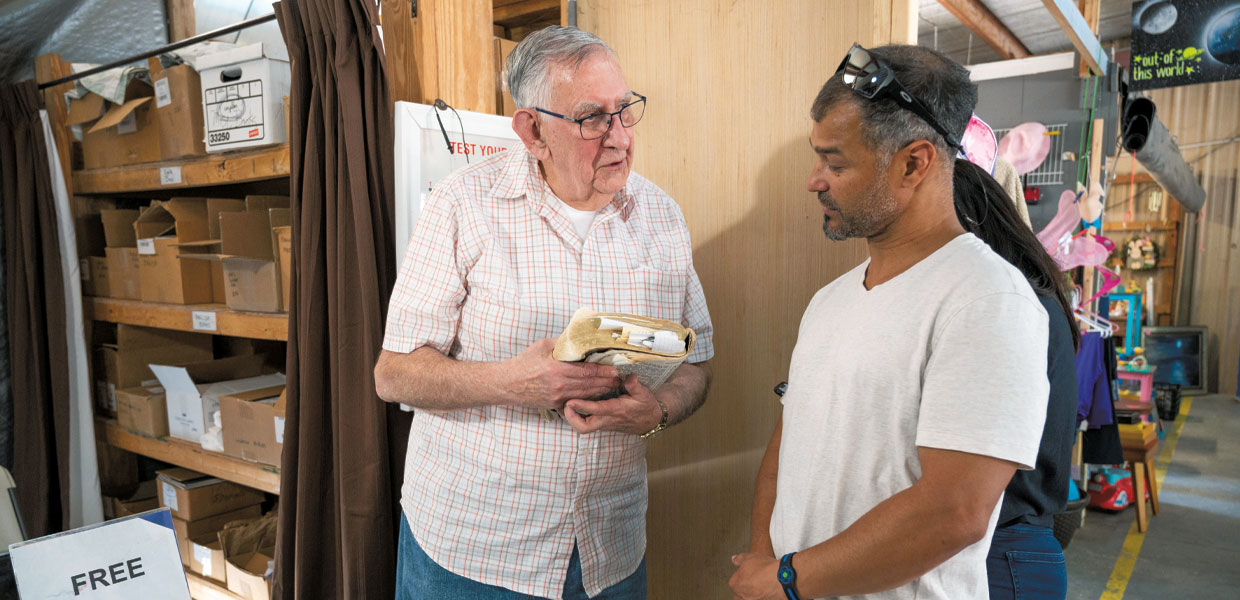 Dave Sanders presents a brief Bible study with a customer at the flea market.
Ryan & Cindy Peterson
Plymouth-Sorrento Church conducts an outreach ministry at Renningers Flea Market in Mt. Dora, Fla. The booth is open on Sabbath and Sunday with two teams from the church manning the booth each day, one in the morning and one in the afternoon.
Since COVID, the interest in books and Bible studies has increased exponentially. The Holy Spirit can be seen working on the hearts of the people, causing them to stop at the booth.
On average, 50 to 60 books and magazines are given out each weekend, and requests for Bible studies have risen to more than 40 per weekend. At the present time, there are approximately 500 active Bible studies sent by mail and some by personal delivery.
The church goal is to especially focus on making sure the people who stop at the booth receive the Great Controversy. This follows the counsel of God to scatter His literature as the leaves in autumn. Although the fruit of labor here on Earth may not be seen, we pray that many souls will be won to Jesus and saved in His Kingdom.
About five years ago, the Church started the outreach ministry under the able leadership of Terry Heinz. When Heinz could no longer lead, Dave Sanders stepped up to take over the leadership. The church was blessed that Sanders had just moved to Florida and had experience in running a booth at a flea market in Indiana.
God blessed the members' efforts, and more than 1,000 Bible studies have been mailed out so far. There have been positive comments from the people receiving the Bible studies, along with requests to continue on with advanced Bible study lessons.
Florida | June 2021