Sandy LaFaive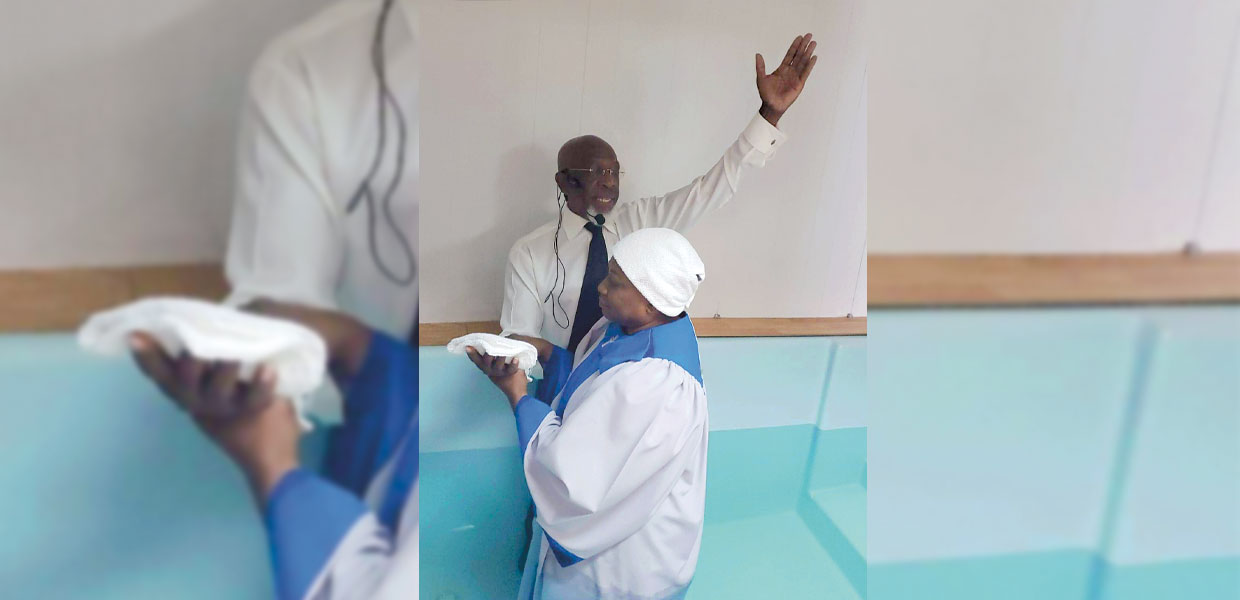 Edeline Morisset was baptized on Sabbath, March 20, 2021, by George Worrell, pastor of Columbia City Company in Lake City, Fla.
Edeline Morisset, a member of an evangelical church, moved to Florida with her husband after a destructive fire presented the opportunity to be near family. There, she sent a secret prayer to God. While searching for the right evangelical church, Morisset agreed to attend the Columbia City Seventh-day Adventist Company in Lake City, Fla., with her husband.
Another Adventist church, approximately 15 miles away, was beginning a Revelation Seminar series. Receiving the flyer, the Morissets joined two Columbia City friends in attendance. After only three meetings, social distancing went into effect with COVID raging, and the series was discontinued.
While attending those meetings, the Holy Spirit breathed hope and faith into this praying woman who put God to the test. If the Adventist church was the one to choose, Morisset asked God to have an entrance ticket be selected for a door prize. The meetings had to close down, but not until this woman's tickets had won prizes on all three nights.
Doctrinal Bible studies began weekly with friends via telephone, but the same secret prayer ascended to the heavenly Father: "What church to cross over to?" The heavenly Father heard the plea of this honest heart, and a special dream was given: Morisset was on her knees praying in Columbia City, and two boys were being baptized. She then received an impression that she should be baptized next.
Morisset debated and bargained with God:
"When?"
"Maybe in six months."
"More signs, Lord!"
The clincher came when an Andrews University student from the congregation was home on leave and presented a sermon. "Wait no longer to cross over" was the thread of encouragement given from this message. It was settled. This was the key phrase she had presented to God for more than a year. Assurance in the Adventist faith was given, and Morisset crossed over in baptism on March 20, 2021.
And who was that Andrews speaker? He is the son of a member whose mother sits today with two grandsons in the pew — the boys Morisset saw in her dream. Morisset and the Columbia City family give all glory to the one God and Father of all!
Florida | August 2021