BY H. Anesta Thomas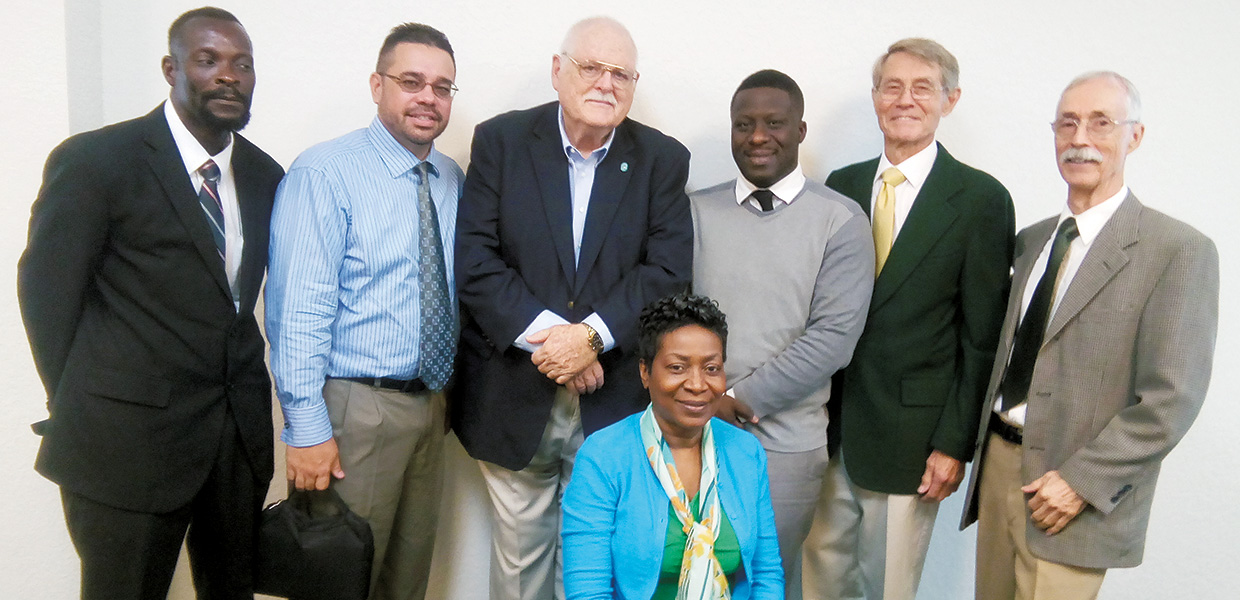 Prison ministries team members of Midpoint Church in Florida are Bernadette Merisier (sitting); Johnny Morival (left); David Rivera; Skipp Shimek, original leader; Daniel Jean; John Boyd, current leader; and David Broomfield.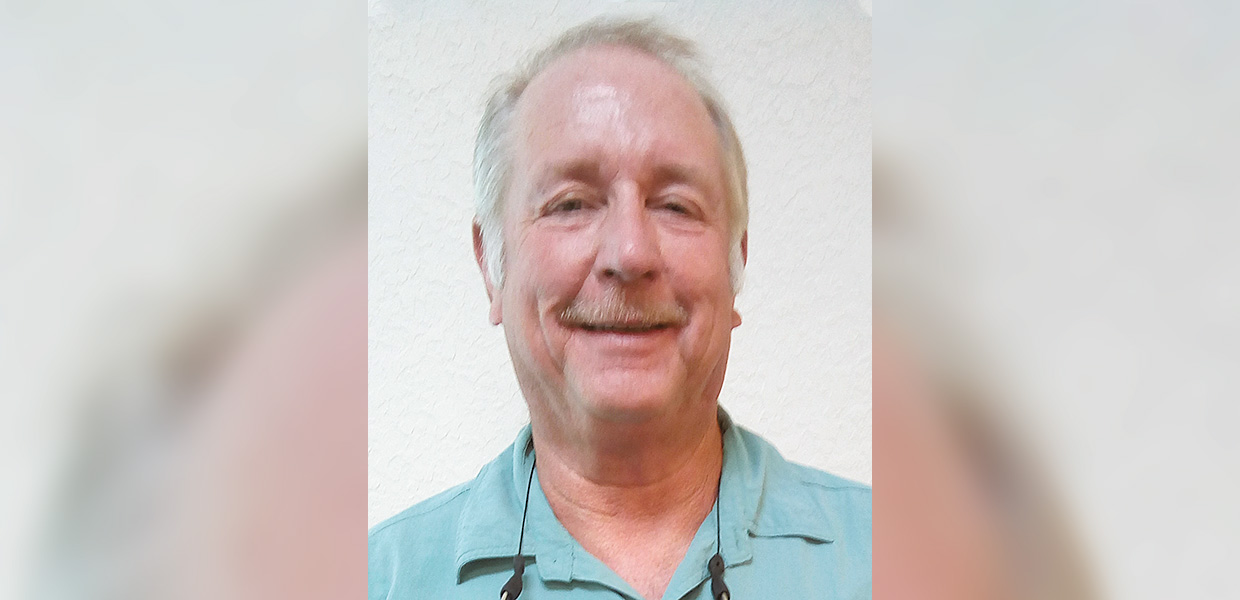 Robert Frederick is prison ministries' first convert in the Treasure Coast area.
When Skipp Shimek invited Frank Barton, prison ministries director of Florida Conference, to conduct a workshop at Fort Pierce Church, his plan was only to serve as a facilitator. He hesitated becoming a volunteer himself because of a 15-year-old DUI conviction. Secondly, he was terrified of giving Bible studies, because he did not know the Bible despite being a third-generation Adventist.
After meeting requirements to become a clergy volunteer, he contacted the prison chaplain at Martin Correctional Institution, Indiantown, Fla. He was stunned to discover that all the time slots were claimed. The chaplain suggested he work with an Adventist member from a church in West Palm Beach who already worked with inmates on work camp.
Shimek quickly learned these inmates were "preached out," and found inmates burning with questions. A "round-robin" format with open discussions led to one-on-one Bible study. Two church sisters, Esther Roach and Janet Aeillo, joined him, and he expanded his ministry to St. Lucie County Jail in Fort Pierce.
At this jail the Holy Spirit convicted the heart of inmate Robert Frederick. After much prayer, Frederick was blessed with a 10-year probation rather than a 25-year prison sentence. He committed his life to God and became the first convert. Today, he is a member of Cocoa Church.
Leaving an active team at Fort Pierce Church, Shimek moved to Midport Church in Port St. Lucie. After a workshop there by Barton, five members joined Shimek on the prison ministries team: David Broomfield, John Boyd, Johnny Morival, Daniel Jean, and Bernadette Merisier, with David Rivera joining later.
The team goes into Martin Correctional Institution two Sabbaths of the month; and to St. Lucie County Jail six times a month, every Friday and every other Monday. They conduct 75-100 Bible studies each month using the Discover Bible Lessons, and many inmates have embraced the truth. To date, 12 inmates have committed their lives to Christ and been accepted into Midport Church on profession of faith.
One inmate, leader of the Latin King's gang, was so excited about the Discover Bible Lessons that he shared them on the phone with his mother in Puerto Rico, his brother, and his brother's fiancé. All three are now studying these lessons.
Another inmate, a member of white supremacist gang Aryan Brotherhood, had his gang's bandana tattooed around his head and ending on his back. During one Bible study, he inquired about forgiveness. He then wrote a letter to the State Attorney of Florida in which he confessed to 12 more murders. He prayed he would not be executed despite his crimes, because he wanted to share Jesus Christ with the other inmates. His life was spared.
Shimek and Boyd extended their ministry to Tomoka Correctional Facility in Daytona Beach and to Charlotte Correctional Institute in Punta Gorda. Through the Holy Spirit, one inmate from each facility was baptized. Another released inmate is attending a church in Fort Lauderdale.
Shimek states, "Discouragement is not an element of our ministry. There are many inmates who are longing for a change in their lives and welcome the opportunity prison ministries affords."
Florida | December 2018