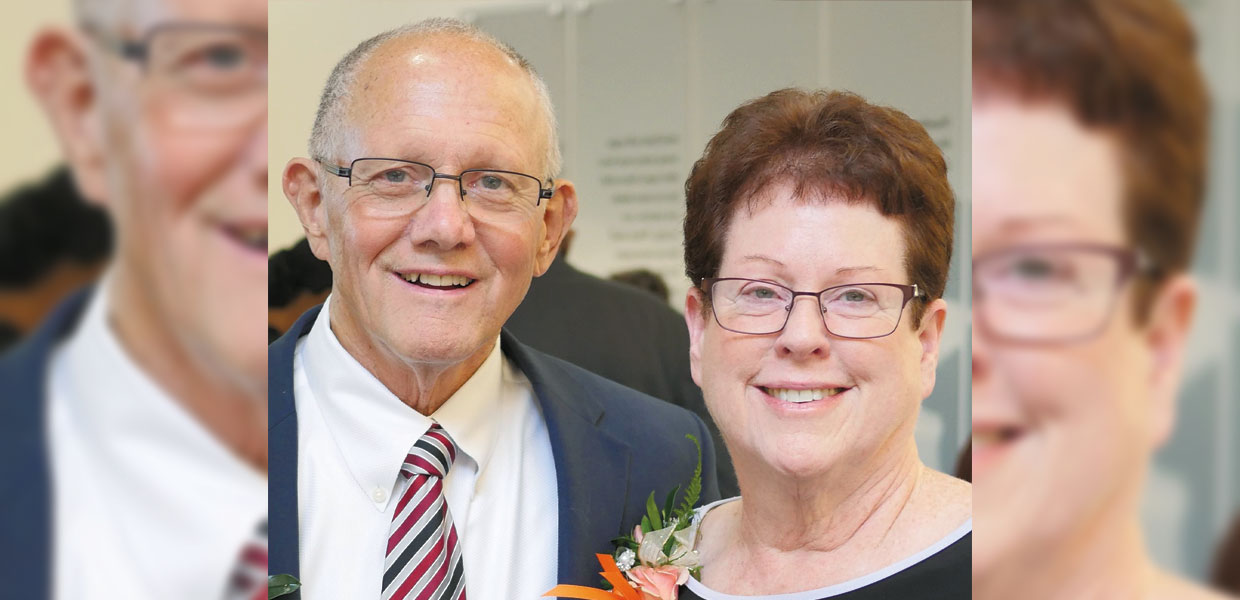 Les and Barbara McCoy
Les McCoy's ordination was part of the yearly MagaBook banquet on August 3, 2022. It seemed only fitting for this service surrounded by dearly loved students to be the venue.
McCoy grew up in upstate New York, attended the Methodist church, and graduated from West Virginia University with a degree in forestry. A stint of six years followed in the Air Force as a pilot with involvement in several missions in the evacuation of Saigon in 1975.
Evangelistic meetings at Charlotte Adventist Church led to baptism in December 1979. McCoy began keeping Sabbath and gave up a desire to fly with the airlines after having to resign a position with the Air Guard, and being fired from another flying job because of not working on Sabbath.
Soon God led to the literature evangelist ministry, which became a life-long passion. McCoy canvassed and led in full-time work until 2003 when asked to lead the student work. During this time, a master's in pastoral ministry was completed from Andrews University, and the Florida Conference voted McCoy to be publishing and health ministries director in 2016.
"I thank God for this journey," says McCoy, and I also thank Him for this special honor of ordination."
"Family 3" (as they are fondly known) consists of Les McCoy, wife Barbara, and daughter Lauren.
Florida | October 2022