BY Sophia Fulbright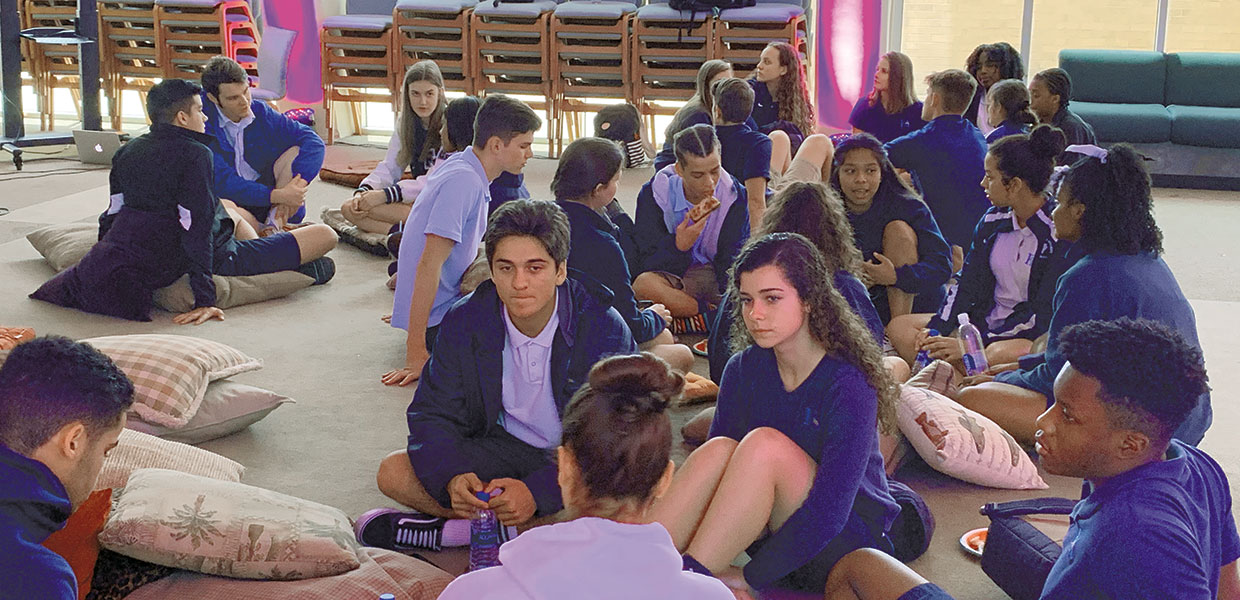 Forest Lake Academy students chose to gather, praise, worship, listen, and share as they discover the love of Jesus at the student-led monthly worship service.
Alison Prusia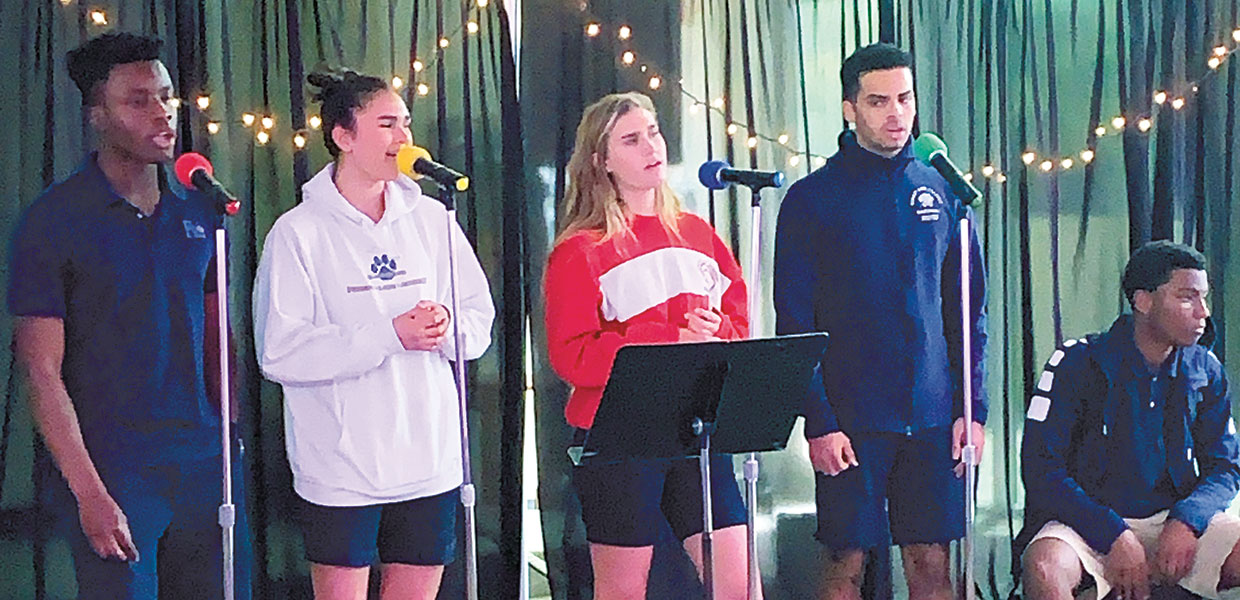 Students lead the singing during a student-led worship program held once a month during the lunch hour.
Alison Prusia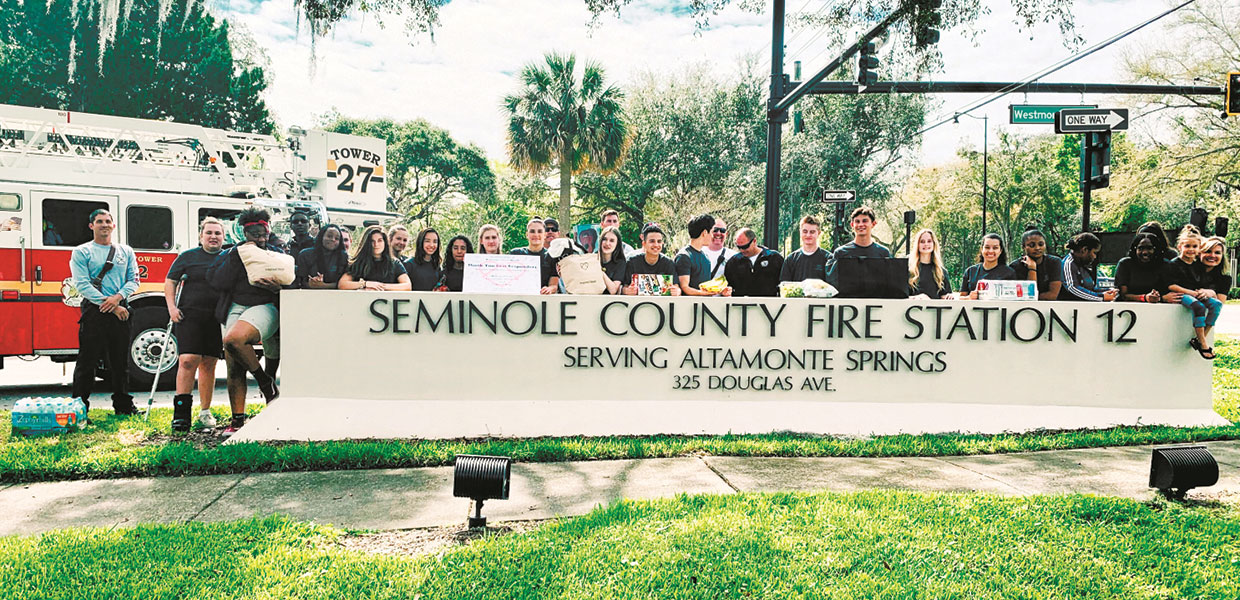 Students from REVIVE also visited several fire stations to express gratitude to first responders.
"You who seek God, let your heart REVIVE," Psalm 69:32 (NAS).
REVIVE is a dream that began to stir in the spring of 2018 on the campus of Forest Lake Academy, Apopka, Fla. The vision was for students to have a welcoming opportunity to gather and grow closer to Jesus and each other.
"As I was finishing my sophomore year," says Sophia Fulbright, REVIVE leader and Student Association pastor, "I realized that, like me, many students had a deeper desire and need to grow closer to God's heart." After many conversations and lots of brainstorming, God opened doors and REVIVE emerged. Meeting once a month, during lunch, students choose to gather, praise, worship, listen, share, and discover the love of Jesus.
The program is led by students, and a community pastor is invited to unpack the truths shared in each chapter being studied from the powerful book, The End of Me, by Kyle Idleman. Small group time and prayer always ends the sessions. It's simple; yet, it has been powerful for the 40–60 students who choose to use their free time to grow.
A highlight of the year was serving the community together. Alongside Inspired Bags (InspiredBags.org), students loaded the school's bus and visited several fire stations to express gratitude to the first responders who serve the Academy area.
REVIVE! This is just the beginning of what hopefully will be a growing revival on the campus and in the community! Every person shares journeys with distractions, disappointments, and heartache, so the leaders pray each month for those who will come as the meeting time nears.
Students involved in REVIVE are continuing to experience the igniting love of Jesus that strengthens the walk with Him and with friends. It is a young dream that has only recently begun, but how God will continue to lead is still to be seen.
Florida | June 2019