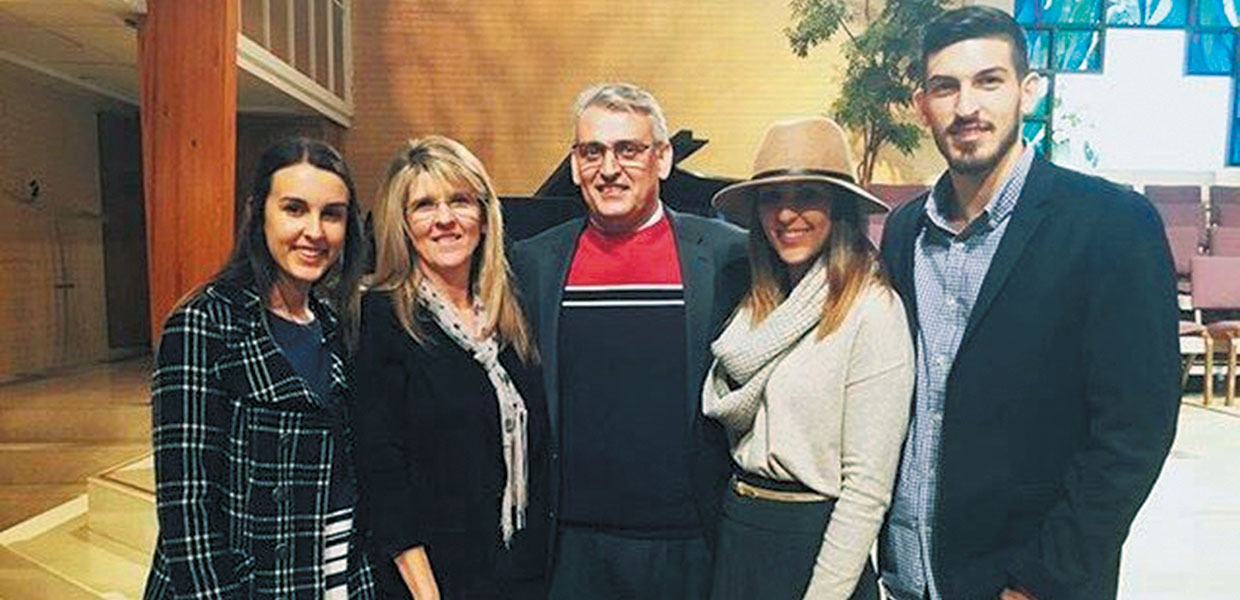 Reynold Acosta (center) and his family
Reynold Acosta was ordained July 15, 2017, at Adventist University of Health Sciences (ADU) in Orlando, Fla. Born in Havana, Cuba, to Jesus Rene and Naomi Acosta, he grew up in Long Island, N.Y., with his two brothers, Jesus Rene and Reinaldo.
In 1988, he married fellow New Yorker Linda Melkun, and moved to Orlando. They were blessed three years later with a daughter, Rebekah, followed by their son, Joseph, and daughter, Nicole.
From a young age, Acosta could be found working in his father's restaurant. Business is in his blood, and he had several ventures before opening a Cuban restaurant in downtown Orlando in 2000.
At the age of 13, Acosta's passion for God and ministry began at the Huntington Church, Huntington Station, N.Y. Later, he became youth leader at the Old Westbury Church in New York. After moving to Florida, Acosta served as youth leader in Altamonte Springs, Apopka, and Forest Lake churches for a combined total of nearly 30 years of service.
In 2004, he accepted a call to professional ministry, and became a part-time chaplain at what was then Florida Hospital College of Health Sciences, now ADU. The following year, he sold the restaurant and joined the college full-time.
He has faithfully continued to serve students, faculty, and staff of ADU for the past 13 years. He lives the values of Christ in his own life as he walks along with students who are learning to do the same.
Florida | December 2017